Heavy Haulers Can Move Any Size Towable Generator Locally or Across the Country!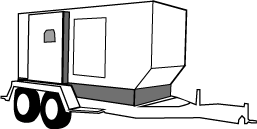 Heavy Haulers Towable Generator Transport
Heavy Haulers can move any type of towable generator in 50 states of the US as well as in Canada and Mexico. We are an award-winning transport company, and we have been doing this business for more than a decade now. We have a team of professions from different fields that will assist you in all the process in the transportation process. The team includes engineers, logistics, experienced drivers, and many others who help you in all the way to your satisfaction.
We have learned from the challenges we have had over the years. Also, we have mastered some of the ways we can avoid some incidences and the best way of service delivery. We move all types of towable generators across the US regardless of nature, size, and weight. The generators are transported by various kinds of trucks that we have, the type of truck that we are used will depend on the nature of the generator. We have the right tools for this kind of transportation, and we understand how valuable these generators are to you.
Contact Heavy Haulers To Transport Your Towable Generators Where They Need To Be!
Over the years we have been transporting different loads from one location to another, with our team of experts you can be guaranteed that your towable generator will reach where it needs to be on scheduled and as agreed. Our concern is also to make sure we do all the work required for you from budget, permits and all the logistics required. Heavy Haulers being the leading transportation company means we offer first class service, we move to all areas from up country to the city. Whatever type of towable generator you might be thinking of transporting, trust in Heavy Haulers as we don't believe in impossibilities.
Recent Towable Generator Shipments Done by Heavy Haulers
Ingersol & Wacker Generator Shipment
Brian G. at Heavy Haulers transported these generators to their next jobsite. One of the generators is a 2007 Ingersoll Rand G125 and the other is a 2007 Wacker G125. The total length of both came in at 12 feet. The total width was 8 feet and the total height was 8 feet. Each machine weighed approximately 8,000 lbs so you know these bad boys mean business. This journey was 1,241 miles and took 3-days from pick up to delivery. Contact your personal representative, Brian G., to receive your personalized quote. - (754) 203-9267.
Transporting a Generator on a trailer
This move from Dickinson, ND to Ackerly, TX was approximately 1,300 miles and was delivered ahead of schedule. Heavy Haulers is the leader in the industry for all implement or miscellaneous equipment transport. We transported these two generators for one of our repeat clients. Heavy Haulers is always ready to move you steady. Call Brian G. to schedule your next shipment. - (754) 203-9267.
Hauling a Generator with a flatbed trailer
Heavy Haulers is always ready for whatever you throw at us and this haul provides a glimpse of that. No matter the size of the haul or the weight, whether it has wheels or not, running or inoperable loads, Heavy Haulers will deliver. Our transportation specialists will be with you every step of the way from quote to delivery. Call Heavy Haulers for your next quick quote. - (754) 203-9267.
See what you need?
Call us for a FREE Shipping Estimate at (800) 908-6206
We transport many brands of Generators across the country and North America
Trust Heavy Haulers to transport any brand of trailer you own. We are experienced in handling all types of brands and manufacturers, we have hands-on experience shipping all trailer manufacturers there is on the road! Some of the trailer brands we commonly ship include:
Common Trailer Types Available from Heavy Haulers
Heavy Haulers specializes in hauling heavy loads such as construction equipment, oil field rigging and Super Loads. We are wideload experts! We offer an extensive range of trailer choices, including:
Max Weight: 48,000 lbs. | Max Length 53 ft. | Max Width 8.5 ft. | Max Height 11 ft.




Max Weight: 45,000 lbs. | Max Length 29 ft. | Max Width 8.5 ft. | Max Height 11.5 ft.
Max Weight: 150,000+ lbs. | Main Deck Length 29 ft. | Well Width 8.5 ft. | Legal Height Limit 11.6 ft.




Max Weight: 48,000 lbs. | Max Length 53 ft. | Max Width 8.5 ft. | Max Height 8.5 ft.
Let Heavy Haulers Ship Your Towable Generator
When we talk about security and safety, that is what we can assure you when transporting your towable generator, so trust in Heavy Haulers for a smooth and sound process. We don't just do business with you, but we create a relationship with you so you can also be part of the process, this is giving you updates on the whole journey. We will move your generator to your construction site or any other location and place it for you; you only need to switch on the generator. We are always on standby in case of any issues that may arise; this is to make sure you are satisfied with our service. So call us today and experience what first-class transportation service is all about.
We get satisfaction from a happy client; this is having a smooth and secure process, call us today and relax while we do what we do best. Visit us at our offices or get in touch with us through our contacts. Do you want the best? That is what we do here at Heavy Haulers, by ensuring your towable generator is where it needs to be and on time
HEAVYHAULERS.COM
START YOUR SHIPMENT TODAY!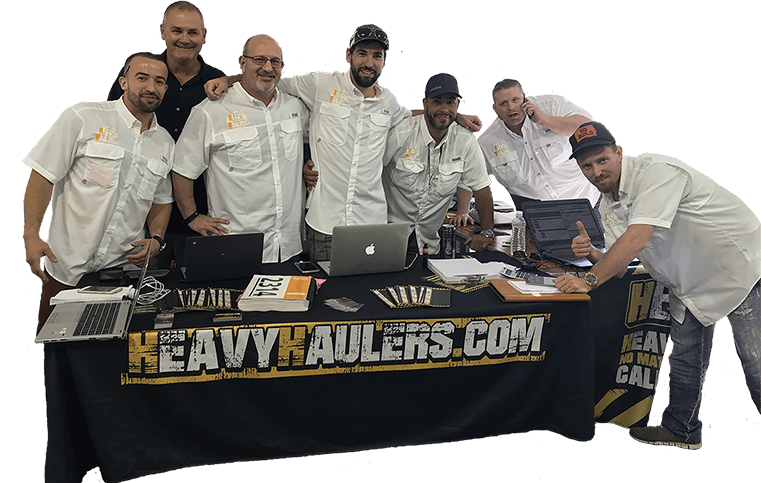 We Are Ready To Help You Haul Your Equipment!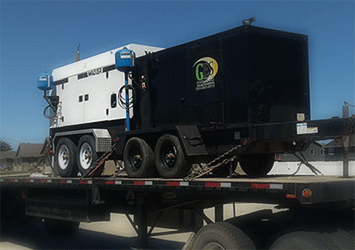 Choose Heavy Haulers to Transport Your Towable Generator
Our services are reliable and trustworthy, and we will keep you informed on the movement from pick up point through to delivery point. Contact us now to enjoy this incredible transport service
Contact Heavy Haulers to Move Your Towable Generator
You can reach us on email at dispatch@heavyhaulers.com or call us on 800 908 6206; our call lines are live from 7am through 10pm EST 7 days a week. We have a support team that has excellent communication skills and all the information about our services.