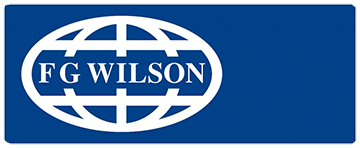 FG Wilson Generator Transport with Heavy Haulers (800) 908-6206
Our overweight, oversize equipment transport section that deals with FG Wilson Generator transport are available all over the US, Canada, and Mexico. We handle FG Wilson Generator transport permits and any regulation documents that your cargo may need. Call Heavy Haulers now on (800) 908-6206, and we shall make available options to facilitate your FG Wilson Generator transport.

Your FG Wilson Generator cargo is in safe hands at Heavy Haulers, where all our endeavors are insured for your peace of mind. Machinery and equipment that handle your FG Wilson Generator consignment are also graded and certified to industry standards. Our service representatives will carry out a free no obligations valuation for the immediate transport arrangement regarding your FG Wilson Generator.

FG Wilson Generators Towing with Heavy Haulers 101:
FG Wilson Generators come in all shapes and sizes together with accompanying accessories. The dimensions of an FG Wilson Generator such as height, weight, and lengths may go beyond restrictions in some states making logistics for transport very complicated.
Fred Wilson, the founder of the FG Wilson brand, had a background in diesel generator and compressor engineering and installation when he set up the company in 1966. FG Wilson Engineering Ltd started life in a derelict textile mill with Fred Wilson designing and manufacturing transport engineering equipment. The company stuck to the industry niche for standard heavy-duty generators that delivered at a lower cost to the consumer.
Other FG Wilson Generators That Heavy Haulers Transports:
• FG Wilson Power Generators
• FG Wilson Backup Generators
• FG Wilson Towable Generator
• FG Wilson Steam Generators
• FG Wilson Commercial Generator
• FG Wilson Diesel Generators
• FG Wilson Gas Generators
• FG Wilson Petrol Generators
When It Comes To Transport - Heavy Haulers Has What you Need!
5-Star Rating (Transportreviews.com)

A+ Rating from (Better Business Bureau)

Contingency Insurance

Experienced Drivers

24/7 Customer Service

Oversize and Overweight Load Shipping Specialists

Transport Services in All 50 States, Canada, And Mexico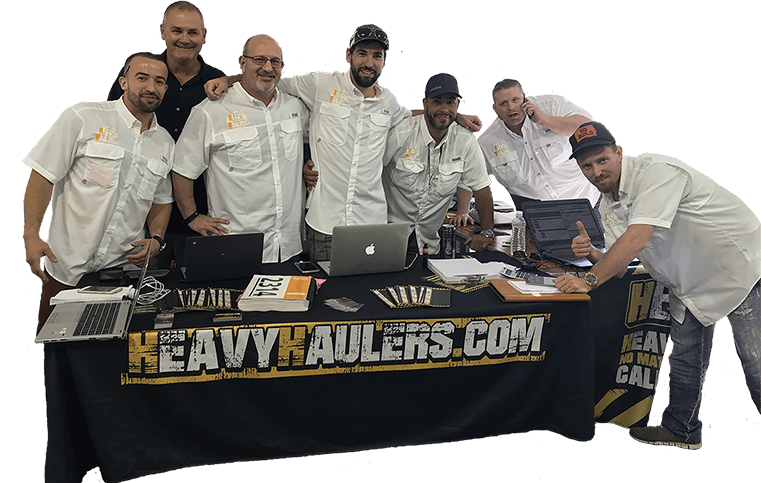 We transport many brands of Generators across the country and North America
Trust Heavy Haulers to transport any brand of trailer you own. We are experienced in handling all types of brands and manufacturers, we have hands-on experience shipping all trailer manufacturers there is on the road! Some of the trailer brands we commonly ship include:
Looking For Transport
With a Specific Trailer?

Max Weight: 150,000+ lbs. | Main Deck Length 29 ft.
| Well Width 8.5 ft. | Legal Height Limit 11.6 ft.

Max Weight: 48,000 lbs. | Max Length 53 ft.
| Max Width 8.5 ft. | Max Height 8.5 ft.
Max Weight: 48,000 lbs. Max Length 53 ft. |
Max Width 8.5 ft. | Max Height 11 ft.
Max Weight: 45,000 lbs. | Max Length 29 ft.
| Max Width 8.5 ft. | Max Height 11.5 ft.
Heavy Haulers Ships Across All 50 States
Alabama - Alaska - Arizona - Arkansas - California - Colorado - Connecticut - Delaware - Florida - Georgia - Hawaii - Idaho - Illinois - Indiana - Iowa - Kansas - Kentucky - Louisiana - Maine - Maryland - Massachusetts - Michigan - Minnesota - Mississippi - Missouri - Montana - Nebraska - Nevada - New Hampshire - New Jersey - New Mexico - New York - North Carolina - North Dakota - Ohio - Oklahoma - Oregon - Pennsylvania - Rhode Island - South Carolina - South Dakota - Tennessee - Texas - Utah - Vermont - Virginia - Washington - West Virginia - Wisconsin - Wyoming
Heavy Haulers Pilot Car Services
Are you looking for a reliable pilot car
for your transport?
Get Started