Generac Protector Generators Transport with
Heavy Haulers (800) 908-6206
A route plan and schedule will be arranged for your convenience by Heavy Haulers logistics managers and dispatchers during your Generac Protector Generator transport. All necessary permits that are required to haul heavy and long cargo such as your Generac Protector are availed to facilitate snag-free transportation. A Heavy Haulers representative is available now on (800) 908-6206 to perform a free valuation of your Generac Protector backup power set cargo.

The Heavy Haulers guarantee of complete and satisfactory service begins with affordability as an option when hauling your Generac Protector. Your consignment is picked up and dropped off anywhere in the US, Mexico, and Canada to your Generac Protector clientele's doorstep. Your next shipment of Generac Protector Systems is in the capable hands of our extensive fleet and staff.

Generac Protector Generators Towing with Heavy Haulers 101:
Due to the inability to disassemble your heavy Generac Protector for transport, you need to have in place a comprehensive haulage service. We shall deliver your industrial Generac Protector to the next destination in absolutely no time. Highly trained and motivated teams that transport your Generac Protector are licensed and double insured to guarantee responsibility with your shipment.
Generac is a maker of diesel, gas and bi-fuel engines coupled with modular equipment and transfer switches. Their Generac Protector series is a gaseous fuel generation system that can use natural or LP gas.
Types of Generac Protector Generators That Heavy Haulers Transports:
• Generac Protector Diesel Generators
• Generac Protector Portable Generators
• Generac Protector Towable Generator
• Generac Protector Backup Generator
• Generac Protector Commercial Generator
• Generac Protector Marine Generators
• Generac Protector Home Generators
• Generac Protector Industrial Generators
• Generac Protector Biodiesel Generators
• Generac Protector Natural Gas Generators
When It Comes To Transport - Heavy Haulers Has What you Need!
5-Star Rating (Transportreviews.com)

A+ Rating from (Better Business Bureau)

Contingency Insurance

Experienced Drivers

24/7 Customer Service

Oversize and Overweight Load Shipping Specialists

Transport Services in All 50 States, Canada, And Mexico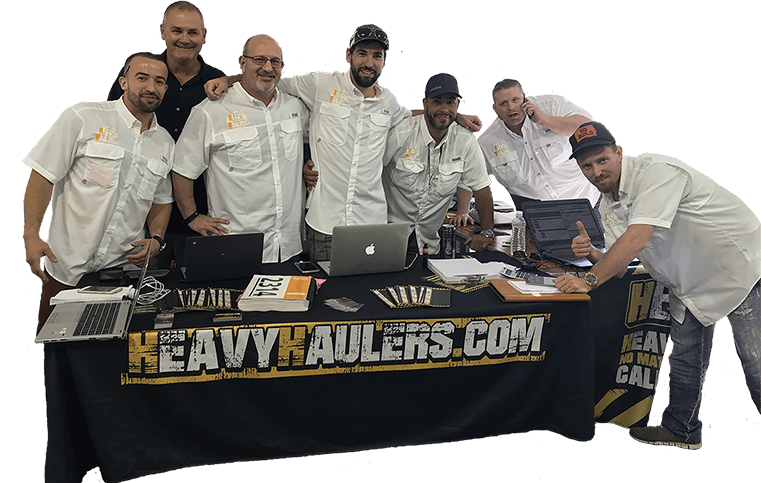 We transport many brands of Generators across the country and North America
Trust Heavy Haulers to transport any brand of trailer you own. We are experienced in handling all types of brands and manufacturers, we have hands-on experience shipping all trailer manufacturers there is on the road! Some of the trailer brands we commonly ship include:
Looking For Transport
With a Specific Trailer?

Max Weight: 150,000+ lbs. | Main Deck Length 29 ft.
| Well Width 8.5 ft. | Legal Height Limit 11.6 ft.

Max Weight: 48,000 lbs. | Max Length 53 ft.
| Max Width 8.5 ft. | Max Height 8.5 ft.
Max Weight: 48,000 lbs. Max Length 53 ft. |
Max Width 8.5 ft. | Max Height 11 ft.
Max Weight: 45,000 lbs. | Max Length 29 ft.
| Max Width 8.5 ft. | Max Height 11.5 ft.
Heavy Haulers Ships Across All 50 States
Alabama - Alaska - Arizona - Arkansas - California - Colorado - Connecticut - Delaware - Florida - Georgia - Hawaii - Idaho - Illinois - Indiana - Iowa - Kansas - Kentucky - Louisiana - Maine - Maryland - Massachusetts - Michigan - Minnesota - Mississippi - Missouri - Montana - Nebraska - Nevada - New Hampshire - New Jersey - New Mexico - New York - North Carolina - North Dakota - Ohio - Oklahoma - Oregon - Pennsylvania - Rhode Island - South Carolina - South Dakota - Tennessee - Texas - Utah - Vermont - Virginia - Washington - West Virginia - Wisconsin - Wyoming
Heavy Haulers Pilot Car Services
Are you looking for a reliable pilot car
for your transport?
Get Started