Contact Heavy Haulers For Portable Generator Shipping Services - (800) 908-6206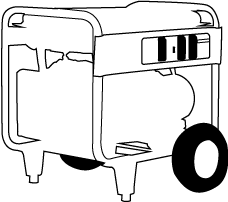 Portable Generator Transport
Heavy Haulers is licensed, bonded and insured to transport cargo in all states in three countries, United States, Canada, and Mexico. We have over 10 years of experience in offering reliable and trustworthy transportation services.
We have forklifts to load your portable generators on to our trucks safely; thus, rest assured that no damages will ever happen to your valuable generator.
We have a fleet of vehicles, available to transport your portable generators to any location on request. Our team of experts will advise you on the best truck option for your generators; they will ensure that you use the cheapest and appropriate truck option to save on costs.
Our drivers are located in all states in the United States, Canada, and Mexico; they are licensed to operate in all states in the three countries.
Learn The Benefits of Generators & How To Transport a Portable Generator
Portable generators are popular in remote areas, around the house as backup power and for contractors that need to power their tools throughout the workday. Portable generators provide power while in remote areas; these are areas without access to reliable electricity.
Portable generators can also be used as back-up power when there are power outages; they are best suited for charging devices such as smartphones among others. You can also use them in farms to get power to work lights and other equipment when away from home. They can also be used by contractors to power their tools throughout the workday.
Portable generators are very convenient and can be moved from one place to another. Trust Heavy Haulers to move around your portable generators with care and within the agreed timelines.
We transport many brands of Generators across the country and North America
Trust Heavy Haulers to transport any brand of trailer you own. We are experienced in handling all types of brands and manufacturers, we have hands-on experience shipping all trailer manufacturers there is on the road! Some of the trailer brands we commonly ship include:
Common Trailer Types Available from Heavy Haulers
Heavy Haulers specializes in hauling heavy loads such as construction equipment, oil field rigging and Super Loads. We are wideload experts! We offer an extensive range of trailer choices, including:
Max Weight: 48,000 lbs. | Max Length 53 ft. | Max Width 8.5 ft. | Max Height 11 ft.




Max Weight: 45,000 lbs. | Max Length 29 ft. | Max Width 8.5 ft. | Max Height 11.5 ft.
Max Weight: 150,000+ lbs. | Main Deck Length 29 ft. | Well Width 8.5 ft. | Legal Height Limit 11.6 ft.




Max Weight: 48,000 lbs. | Max Length 53 ft. | Max Width 8.5 ft. | Max Height 8.5 ft.
Portable Generator Shipping Cost at Heavy Haulers
Our pricing is transparent, itemized and negotiable. We itemize the bills for ease of review, and we allow you to query and negotiate on any charge. This is done to ensure that you understand what you are paying for. Our charges are predetermined to ensure that you are able to plan and cost for our services even before you enter into an agreement with us.
Furthermore, we compare various paths and advice you on the cheapest path to transport portable generators to where you need them to be.
Technical Experts Teaching Transport Preparation for Portable Generators Available at Heavy Haulers
Do you require someone to operate, connect and/or dismantle your portable generator? Worry no more at Heavy Haulers; we have technical experts who will be deployed to your site to provide the services as required.
Also, note that most of our drivers are trained and experienced in operating most types of portable generators.
HEAVYHAULERS.COM
START YOUR SHIPMENT TODAY!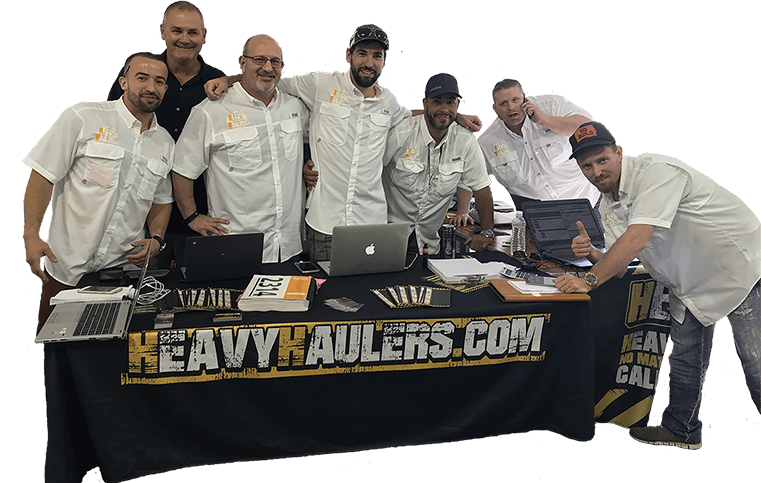 We Are Ready To Help You Haul Your Equipment!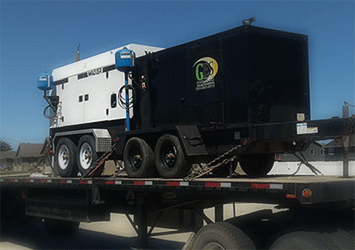 Choose Heavy Haulers to Transport Your Portable Generator
We have 7 branches across the states, and you can visit any of our branches to access our services. We can also be reached on the phone, call us on 800 908 6206, our phone lines are open from 7 am through to 10 pm EST, 7 days a week.
We look forward to partnering with you; our core value is to provide professional transportation services across the country with the aim of making work easier and stress-free and at the same time save on costs.