Kohler Generators Transport with Heavy Haulers (800) 908-6206
There are heavy duty options available for a Kohler generator transport that offers comprehensive hauling services. Heavy Haulers have been providing customers the power and feasibility necessary for the expert trucking of Kohler generators in the last ten years. Call now and have your Kohler diesel generator secured onto a Heavy Haulers transporter today at (800) 908-6206.

We have a team that relentlessly pursues the provision of integrated, individualized customer experience. Special permits may be necessary for your Kohler power generator transport across some state lines. Height restrictions also need to be carefully considered during our free no obligations valuation that determines which carrier to use. Our logistics team charts the path that has the least hindrances to your Kohler generator conveyance.

Kohler Generators Towing with Heavy Haulers 101:
Our Heavy Haulers representative will have your Kohler natural gas generator transported within the hour. Heavy Haulers core objectives of operations during your cargo's haulage are a responsibility to safety and timely delivery. For your Kohler generator and accompanying equipment that needs transporting, Heavy Haulers have the perfect logistics solution. Your engagement of our specialized transports for your Kohler domestic generator will give you a positive experience beginning with our integrated customer reception.
The Kohler Company was founded by Michael Kohler in 1873 and is based in Kohler, Wisconsin. The engineering firm is best known for iron foundry and plumbing equipment such as bathtubs or drinking fountains. Known as the Global Power group, Kohler offers generators in various sizes and uses; including a residential power backup option since 1920.
Types of Kohler Generators That Heavy Haulers Transports:
• Kohler Power Generators
• Kohler Portable Generators
• Kohler Towable Generator
• Kohler Backup Generator
• Kohler Biodiesel Generators
• Kohler Commercial Generator
• Kohler Marine Generators
• Kohler Home Generators
• Kohler Industrial Generators
• Kohler Natural Gas Generators
When It Comes To Transport - Heavy Haulers Has What you Need!
5-Star Rating (Transportreviews.com)

A+ Rating from (Better Business Bureau)

Contingency Insurance

Experienced Drivers

24/7 Customer Service

Oversize and Overweight Load Shipping Specialists

Transport Services in All 50 States, Canada, And Mexico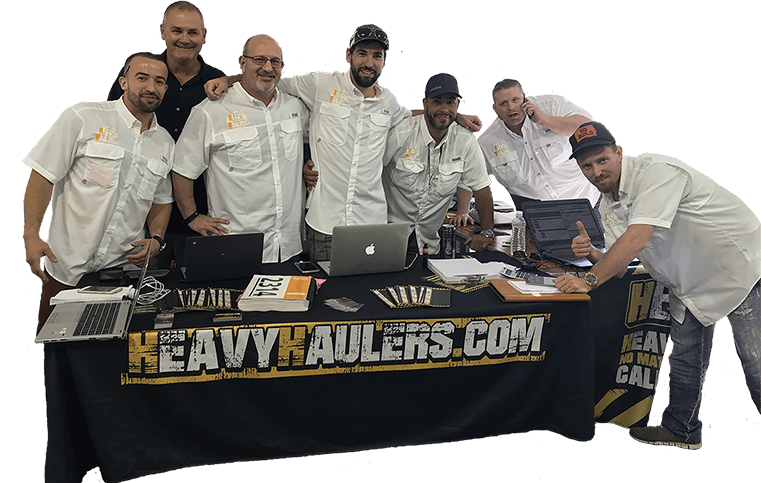 We transport many brands of Generators across the country and North America
Trust Heavy Haulers to transport any brand of trailer you own. We are experienced in handling all types of brands and manufacturers, we have hands-on experience shipping all trailer manufacturers there is on the road! Some of the trailer brands we commonly ship include:
Looking For Transport
With a Specific Trailer?

Max Weight: 150,000+ lbs. | Main Deck Length 29 ft.
| Well Width 8.5 ft. | Legal Height Limit 11.6 ft.

Max Weight: 48,000 lbs. | Max Length 53 ft.
| Max Width 8.5 ft. | Max Height 8.5 ft.
Max Weight: 48,000 lbs. Max Length 53 ft. |
Max Width 8.5 ft. | Max Height 11 ft.
Max Weight: 45,000 lbs. | Max Length 29 ft.
| Max Width 8.5 ft. | Max Height 11.5 ft.
Heavy Haulers Ships Across All 50 States
Alabama - Alaska - Arizona - Arkansas - California - Colorado - Connecticut - Delaware - Florida - Georgia - Hawaii - Idaho - Illinois - Indiana - Iowa - Kansas - Kentucky - Louisiana - Maine - Maryland - Massachusetts - Michigan - Minnesota - Mississippi - Missouri - Montana - Nebraska - Nevada - New Hampshire - New Jersey - New Mexico - New York - North Carolina - North Dakota - Ohio - Oklahoma - Oregon - Pennsylvania - Rhode Island - South Carolina - South Dakota - Tennessee - Texas - Utah - Vermont - Virginia - Washington - West Virginia - Wisconsin - Wyoming
Heavy Haulers Pilot Car Services
Are you looking for a reliable pilot car
for your transport?
Get Started