Door-to-Door Roofing Materials Shipping
Shipping various heavy roofing materials is subject to multiple regulations depending on your state. That is why you should hire Heavy Haulers, a dedicated hauling company with an excellent reputation for offering nothing short of excellent services. Our experts will adhere to all the rules that apply to the routes we use to prevent slowdowns or accidents that can cost you your expensive roofing materials.
Here at Heavy Haulers, we have a tight inventory that we keep with the help of our impressive team of logistics. It helps us to maintain consistency in our operations, enabling us to guarantee on-time delivery, even at your doorstep, no matter where the destination is in Mexico, Canada, or any other state in North America. Additionally, Heavy Haulers never uses shortcuts that can put your roofing materials in harm's way. It makes us trustworthy, as well as reliable. Let's get started! (800) 908-6206
Contact Our Expert Shipping Specialist's
(800) 908-6206
Roofing Materials Transport 101: Haul Your Roofing Materials with Heavy Haulers
Roofing materials are things or items that are used during roofing. The roofing materials that one uses depend on the type or style of roof they want for their home. There are different types of roofing materials out there. Some include asphalt shingles that are useful in all environmental conditions and slate roofing that is waterproof and has an incredible ability to resist mold and fungus. Another example of roofing material is green roofs, which enhances the air quality in a home.
Since Heavy Haulers has been shipping different types of roofing materials for years, you should hire us whenever you need to haul roofing materials. Heavy Haulers understands the importance of effective communication in working relationships. Therefore, we will keep in touch with you throughout the entire roofing material shipping process, and update you on every decision we make regarding the transport of your freight. Call now! (800) 908-6206
Common Types of Roofing Materials Heavy Haulers Ships
● Solar Tiles
● Metal Roofing
● Rubber Slates
● Stone-Coated Steel
● Clay and Concrete Tiles
● Asphalt Shingles
● Membrane Roofing
● Corrugated Galvanized Iron
● T-Beams
How to Transport Roofing Materials with Heavy Haulers
Converse with one of the experts at Heavy Haulers when you need shipping services for your roofing materials. We, unlike a lot of shipping companies around the nation, will give you a fair shipping quote upfront, and we will not change it later or charge you for it. Besides, our rates are pocket-friendly and customized depending on the dimensions of your roofing materials.
While we are in the middle of bringing your roofing materials to you, feel free to contact us to inquire about our ETA, location, and photos of your cargo. Our freight tracking services are always efficient and reliable. For more information, call our experts at (800) 908-6206.
See what you need?
Call us for a FREE Shipping Estimate at (800) 908-6206
Common Roofing Material Heavy Haulers Transports
Patio Covers
Patio covers are backyard shade structures that you attach to your house. Patio covers are typically supported by two columns on the outer part of the structure. The roof of patio covers can either be solid or open; it all depends on the level of protection that the homeowner requires.
Gutter Systems
Gutter systems refer to how gutters and downspouts are arranged in an individual's home. The primary purpose of different gutter systems is to securely and effectively channel water from a house's roof to the ground. Aluminum gutter systems are among the popular gutter systems today, and they vary in sizes.
See what you need?
Call us for a FREE Shipping Estimate at (800) 908-6206
Common Trailer Types Available from Heavy Haulers
Heavy Haulers specializes in hauling heavy loads such as construction equipment, oil field rigging and Super Loads. We are wideload experts! We offer an extensive range of trailer choices, including:
Max Weight: 48,000 lbs. | Max Length 53 ft. | Max Width 8.5 ft. | Max Height 11 ft.




Max Weight: 45,000 lbs. | Max Length 29 ft. | Max Width 8.5 ft. | Max Height 11.5 ft.
Max Weight: 150,000+ lbs. | Main Deck Length 29 ft. | Well Width 8.5 ft. | Legal Height Limit 11.6 ft.




Max Weight: 48,000 lbs. | Max Length 53 ft. | Max Width 8.5 ft. | Max Height 8.5 ft.
HEAVYHAULERS.COM
START YOUR SHIPMENT TODAY!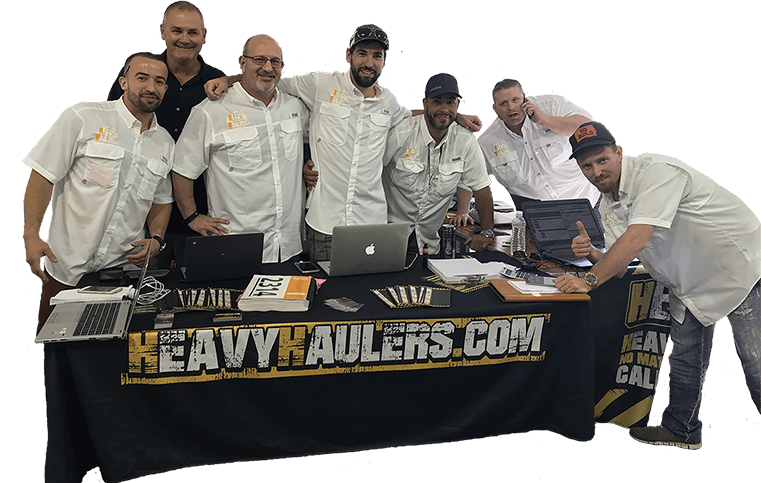 We Are Ready To Help You Haul Your Equipment!