Quality Pile Foundation Shipping Services
Heavy Haulers employ the latest and most sophisticated technology to ensure the safety of your pile foundations during the transportation process. We have a safety check system in place specifically meant to ensure safety of your load. The systems are manned by different people to eliminate any possible assumptions..
Heavy Haulers load your pile foundations with great professionalism. We apply all safety measures and especially when you are shipping large pile foundations cargo. We also clean any loose materials or dirt off the pile foundations to ensure nothing flies off on the road and causes any dangers. Call now! (800) 908-6206
Contact Our Expert Shipping Specialist's
(800) 908-6206
Transport Pile Foundations Wherever You Need
Heavy hauling companies are heavily regulated in the United States. We are compliant to the required government standards. At Heavy Haulers, we follow every state regulation to the letter. Doing business with us is safe for your company because we have all the necessary permits for operating our equipment as well as carrying various sizes and types of loads.
Pile foundations are made out of reinforced concrete, steel or timber. They are typically long, lean and columnar. We are here to handle all your pile foundation shipping solutions. Whether you need to have a short haul, or ship internationally, we'll find the best way to transport your pile foundations. Call now! (800) 908-6206
Common Types of Pile Foundations Heavy Haulers Transport
Pile foundations are classified according to their function, installation process and the materials that make them up. The following are some of the pile foundations that we ship at Heavy Haulers.
● Sheet Piles
● Friction Piles
● Load Bearing Piles
● Timber Piles
● End Bearing Piles
● Concrete Piles
How to Ship Pile Foundations with Heavy Haulers
Heavy Haulers operates 24/7 to help you haul and truck your pile foundations. We are one company that is very keen on proper handling of cargo and total safety of the people involved in any particular shipping project. We train our drivers regularly to keep their skills fresh and update them on any new road safety protocols. We understand that over speeding is one of the leading causes of trailer accidents. Each of our trailers has a speed rating that should not be exceeded to keep your pile foundations intact and minimize accidents.
Tripod Piles
Trip piles are deep foundation piles where engineers use tripod rigs to install piles. Trip piles instantiation is a traditional way of forming piles that are most preferred due to the simplicity of the tripod system. Hauling tripod piling is easy and relatively cheap, making it an ideal and cost effective type of pile foundation.
Sheet Piles
Sheet piles are long structural sections made of sheet materials that are designed to interlock with each other. The sheet piles are prefabricated and driven into the ground to create a continuous wall that provides either waiter or soil retention and excavation support. Steel is the most common material used in forming sheet piles.
Soldier Piles
Soldier piles, commonly known as king piles or Berlin piles, are retaining walls made of steel beams or piles that are either driven or lowered vertically into the ground. The soldier piles are placed at regular intervals. The spaced between the soldier piles are then filled with Wood, steel, steel, or concentrate panel lagging.
Screw Piles
Screw piles are the oldest form of ground anchoring system commonly used for building deep foundations. Also known as helical piles or screw anchors, screw piles are galvanized iron pipe with helical fins that are drilled deep in the ground to distribute the load to subsurface soil.
Adfreeze Piles
Adfreeze piles are used in high altitudes where subsurface soil or bedrock is too deep to access for building a foundation. In places characterized by permafrost, Adfreeze steel pipe piles that draw their strength by forming a strong bond with the frozen ground are used to transfer the surface load to the frozen subsurface.
Vibrated Stone Columns
The vibrated stone column is a method of improving the structural stability of soil by placing a dense aggregate column of crushed stones using a vibrating tool. In vibrated stones columns technique, the columns of compacted stones mitigate settlement while improving the pressure bearing capacity of the soil.
End Bearing Piles
In the end, bearing piles, the load of the structure is transferred through weak layers and directly into a hard bedrock. For end-bearing piles to be effective, the bottom end of piles should rest on a layer of a stable and robust rock or soil layer.
Friction Piles
Friction piles are used where the subsurface lacks a firm soil or rock. The piles transfer the load of the structure across the full height of the pile through frictional force. Since frictional piles distribute forces across the soil, the amount of weight a pile can support is determined by its length.
Micropiles
Micropiles are types of pile foundations that are usually based in a difficult or restricted area. Micropile, also called mini piles, are steel metal structures that can be installed from the surface to rock-bottom through drilling. Micropiles can be used to create foundations, for underpinning, or to create a grout column around a shaft
Timber Pilings
Timber pilings are from various trees like babul and teak. These pilings are used to support multiple structures such as canneries and shore buildings. Timber pilings need regular inspection and maintenance as they are more prone to attack by organisms and decay. They can last longer if well maintained and are also cost-effective.
Iron Pilings
Iron Piling is a type of deep foundation commonly used to address construction challenges where the load has to be transferred to a deeper level. Iron pilings are used to provide extra support for heavier and larger buildings. With proper hauling equipment moving iron pilings to the site is easy and cost-effective.
Steel Pilings
Steel piling is a deep foundation that is usually driven beyond 10 feet to get the weight of the structure deeper into the undisturbed soil deep below the water table. Steel pilings are used in major projects such as floodwalls, dams, and other structures that require load-bearing foundations.
Prestressed Concrete Pilings
Prestressed concrete pilings are typically used in marine and bridge environments. They are the preferred choice because of their excellent adaptability, resistance to corrosion, flexibility, and affordability. Prestressed concrete pilings are of many types such as spun pile, I pile, and square pile, with each being a perfect fit in a particular construction
Composite Pilings
Composite pilings are pilings made from two different materials. The primary purpose of combining the elements is to come up with stronger pilings or rather pilings with excellent properties. It is an economical way of utilizing the outstanding advantages in individual pilings for one purpose, which could otherwise be hard to achieve.
See what you need?
Call us for a FREE Shipping Estimate at (800) 908-6206
Looking For Transport
With a Specific Trailer?

Max Weight: 150,000+ lbs. | Main Deck Length 29 ft.
| Well Width 8.5 ft. | Legal Height Limit 11.6 ft.

Max Weight: 48,000 lbs. | Max Length 53 ft.
| Max Width 8.5 ft. | Max Height 8.5 ft.
Max Weight: 48,000 lbs. Max Length 53 ft. |
Max Width 8.5 ft. | Max Height 11 ft.
Max Weight: 45,000 lbs. | Max Length 29 ft.
| Max Width 8.5 ft. | Max Height 11.5 ft.
HEAVYHAULERS.COM
START YOUR SHIPMENT TODAY!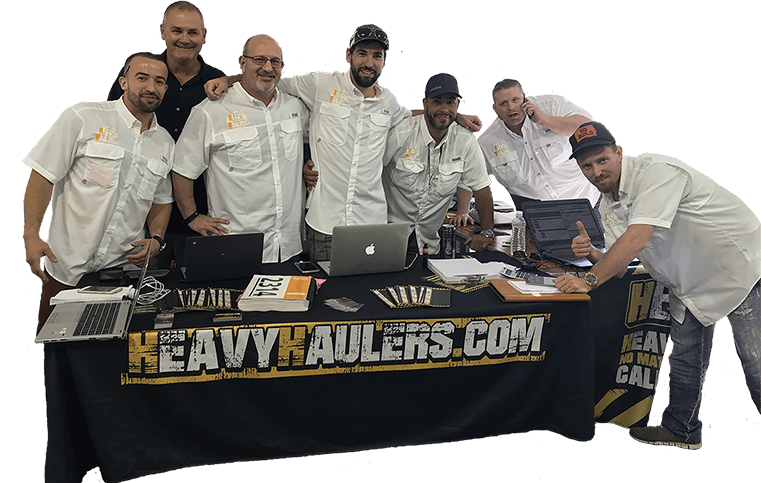 We Are Ready To Help You Haul Your Equipment!
See what you need?
Call us for a FREE Shipping Estimate at (800) 908-6206