Transporting Structural Steel Framing with Confidence
If you have been looking for an excellent company to haul your structural steel framing, look no more! Heavy Haulers is your perfect option. We have been in the transportation industry for over ten years, driven by a commitment to meet and surpass everyone's expectations. Our track record of exceptional service delivery and putting the needs of our customers first has made us be the most reputable and leading company in the industry. We always keep our promise of diligently serving our clients from all over North America, Mexico, and Canada. We are licensed to operate in all the states, and for the safety of good on transit, we are fully bonded and insured.
Our drivers have been through extensive training, and they will ensure that your structural steel framing gets the best care while in transit. If you need to know more details about us, reach out to our competent customer service agents on our live chat facility. Call now and get a free shipping estimate! (800) 908-6206
Contact Our Expert Shipping Specialist's
(800) 908-6206
Reliable Structural Steel Framing Delivery with Heavy Haulers
A structural steel framing is a reliable, affordable, and durable frame system that is used for building projects that are low-rise, mid-rise, or a high-rise in construction projects. There are different types, and they are used to meet varying needs.
Heavy Haulers will deliver your structural steel framing to your location on any day of the week. Our experts will not take time off until your structural steel framing hauling needs have been satiated fully. Rely on us even when you are in any region in the nation.
Common Types of Structural Steel Framing Heavy Haulers Transport
● Long Span Steel Framing
● Skeleton Steel Framing
● Wall Bearing Steel Framing
How to Ship a Structural Steel Framing with Heavy Haulers
Moving your structural steel framing with heavy Haulers begins with a call to our professionals who are ever ready to serve you. We will note down the measurements of your shipment and get the best equipment and trailer for safe delivery. When shipping your structural steel framing, Heavy Haulers does all the necessary paperwork in good time to facilitate a seamless delivery process. This includes acquiring quality insurance for your shipment, required transporting permits, and the licenses needed to haul the cargo. Let's move yoru structural steel framing today! (800) 908-6206
Common Structural Steel Framing Heavy Haulers Transports
Skeleton Steel Framing
Skeleton steel framing is a frame structure built using steel beams or tubular sections connected to positioned columns held together by heavy-duty bolts. It also includes a steel truss to form a complete skeleton. The skeleton steel framing system is then embedded in a pedestal or brick masonry.
Wall Bearing Steel Framing
In wall bearing steel framing structure, the exterior or the interior wall building, features the end members of the frame to enable the building wall to hold the roof and floor loads. Construction contractors use wall bearings that can withstand the vertical pressure and horizontal force.
Long Span Steel Framing
A long-span steel framing is used when you want to have an ample roof clearance. That said, this type of structure does not feature steel beams and columns. They come in all kinds of designs. Long span steel framing includes; trusses, arches, rigid frames, cantilever suspension spans, among others.
See what you need?
Call us for a FREE Shipping Estimate at (800) 908-6206
Looking For Transport
With a Specific Trailer?

Max Weight: 150,000+ lbs. | Main Deck Length 29 ft.
| Well Width 8.5 ft. | Legal Height Limit 11.6 ft.

Max Weight: 48,000 lbs. | Max Length 53 ft.
| Max Width 8.5 ft. | Max Height 8.5 ft.
Max Weight: 48,000 lbs. Max Length 53 ft. |
Max Width 8.5 ft. | Max Height 11 ft.
Max Weight: 45,000 lbs. | Max Length 29 ft.
| Max Width 8.5 ft. | Max Height 11.5 ft.
HEAVYHAULERS.COM
START YOUR SHIPMENT TODAY!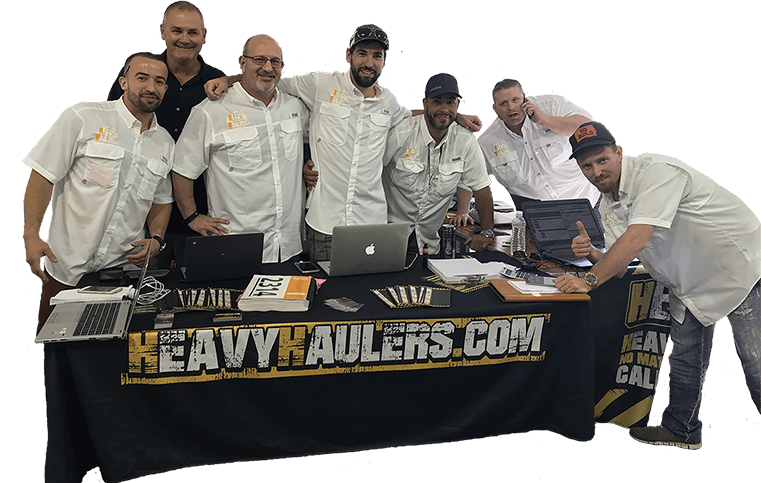 We Are Ready To Help You Haul Your Equipment!
See what you need?
Call us for a FREE Shipping Estimate at (800) 908-6206