Transporting Road Plates with Expertise and Safety
We ship road plates across each town, city, and province while observing the highest standards of safety. To us, successful delivery of road plates is not only delivering them to your location but also avoiding any injuries, accidents, bleaching state regulations, or causing any kind of disturbance to other road users. We have strong trucks that can carry any huge weight of road plates without breaking down or causing troubles that may cause a delay in delivery.
We are specialists when it comes to transporting road plates. For the ten plus years, we have been in the industry, we have accumulated a wealth of knowledge on hauling road plates successful over long distances, poor road conditions, and other difficult circumstances. Regardless of the length or width of the road plates, you can trust us to haul them safely with our unmatched expertise. Heavy Haulers has a dedicated team of experts who are accredited to ship road plates. We safely and securely transport all types of road plates to clients in North America, Mexico, and Canada. Let's get started! (800) 908-6206
Contact Our Expert Shipping Specialist's
(800) 908-6206
Budget-Friendly Road Plates Hauling Services
We have numerous fleet of different sizes to cater for your hauling needs. We use the latest technology to ship road plates safely, efficiently, and in a timely manner. We are focused on providing the best yet economical road plate shipping services possible. Depending on how many road plates you intend to ship we are able to determine the most efficient and budget-friendly mode of transport for you.
Road Plates are used to cover an open trench or excavation to allow vehicles to pass through. They are also used in construction and demolition works to make the site accessible to cranes, heavy transport trailers, and other relevant vehicles. Heavy Haulers help you ship road plates from the leading manufacturers at an affordable price. We are well connected with the manufacturers who are setting the pace in the industry. Call now! (800) 908-6206
Common Types of Road Plates Heavy Haulers Transport
● Anti Skid Road Plate - Trench
● Anti Slip Road Plate
● Composite Road Plate
● Hi Vis Road Plate
How to Ship Road Plates with Heavy Haulers.
Our years in the industry have enabled us to learn the dynamics of shipping. We also have a wide understanding of most of the major routes in North America, Canada, and Mexico. If you have any road plates you want to ship anywhere, we will deliver them within the agreed schedule. We are committed to putting customers first is what drives us every day to offer superior shipping services to all our clients.
Looking For Transport
With a Specific Trailer?

Max Weight: 150,000+ lbs. | Main Deck Length 29 ft.
| Well Width 8.5 ft. | Legal Height Limit 11.6 ft.

Max Weight: 48,000 lbs. | Max Length 53 ft.
| Max Width 8.5 ft. | Max Height 8.5 ft.
Max Weight: 48,000 lbs. Max Length 53 ft. |
Max Width 8.5 ft. | Max Height 11 ft.
Max Weight: 45,000 lbs. | Max Length 29 ft.
| Max Width 8.5 ft. | Max Height 11.5 ft.
HEAVYHAULERS.COM
START YOUR SHIPMENT TODAY!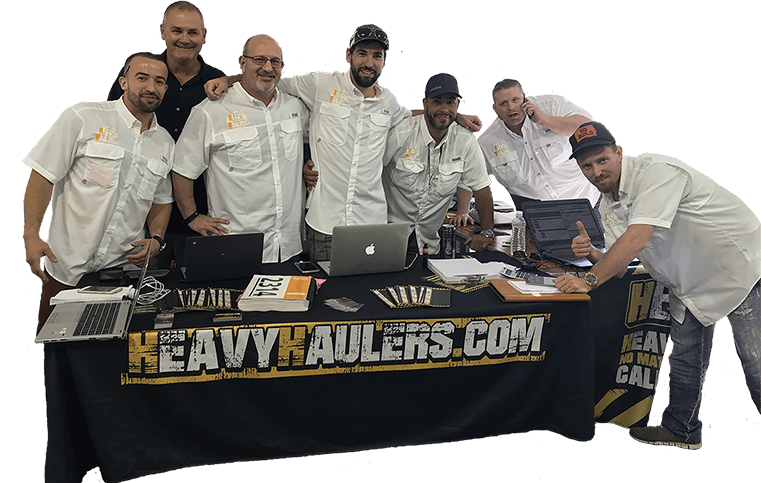 We Are Ready To Help You Haul Your Equipment!
Common Equipment Heavy Haulers Transports
Trust Heavy Haulers to transport any brand of equipment you own. Most of our drivers are experienced heavy-machinery operators who can safely maneuver your loads aboard our trailers. Some of the brands we have shipped include:
See what you need?
Call us for a FREE Shipping Estimate at (800) 908-6206