Transport Any Size Lumber Load with Heavy Haulers, Whether Local or Cross-Country Lumber Load.
Moving your raw lumber or cut wood from one place to the next is a job for the professionals. Mishaps can happen if you aren't using a certified, trained lumber delivery service – and you don't want to risk safety or your lumber investment on cutting corners! That's why the best in your business use the best in ours – Heavy Haulers lumber and equipment transport. We don't just ship your lumber – cinder blocks, rebar, and all your building materials travel safely in one of our insured trailers with a bonded driver. For transportation you can trust, call Heavy Haulers today at (800) 908-6206.
Your Heavy Haulers Lumber Shipping Experience Can Start Today - Just a Phone Call Away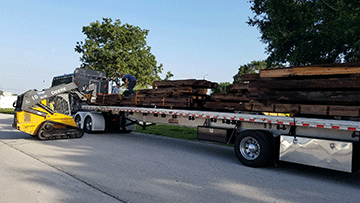 Lumber being loaded and shipped
Begin with a conversation with one of our logistics specialists. We're trained to determine the best route for your building materials and lumber, including the regulations for different states and countries. Your assigned driver takes safety very seriously – each load is thoroughly inspected to ensure no slippage. We're bonded, licensed, and certified to travel throughout Canada, the U.S., and Mexico. Depending on your location, the correct trailers and trucks are used, either to navigate tight urban communities or trek through undeveloped dirt or gravel roads. With hundreds of satisfied clients, come see why Heavy Haulers can ship your lumber and building materials on time, every time. Get started with a quick phone call at (800) 908-6206 for a free, no-obligation quote.
A+ Rated Drivers, Insured Lumber Transport | Real Lumber Shipping Professionals!
From remote, undeveloped areas to the middle of downtown, trust Heavy Haulers to deliver your building materials where you need them. Busy contractors know that having the materials they need is essential to completing their jobs by the deadline and without overrunning their bids. Trust the professionals at heavy Haulers to pick up your building materials – even from your warehouse – and transport them anywhere in North America. We handle logistics, paperwork for weigh stations and customs, and ensure that your building materials arrive intact.
Recent Lumber Load Shipped by Heavy Haulers
Shipping Lumber Across the Country on a flated
Jamie at Heavy Haulers arranged for this flatbed of lumber to be shipped. That's right, Heavy Haulers is not limited to just heavy machinery. If it's heavy and mobile, Heavy Haulers will haul it. This was a full load that traveled a total distance of 1,250 miles from Sturgis, MI to sunny Lake Placid, FL. Not only did Jamie arrange this transportation he had a driver locked in within 24-hours of taking the new order. The original company hired for this job did not fulfill the customers requirements so they called Jamie at Heavy Haulers to get things done. If you need a quick pick-up call Jamie today: (754) 203-8738
Transporting Lumber to its New Location
At Heavy Haulers we transport more than just equipment. We recently acquired this 48 foot flatbed for one of our clients. Client called our agent Jamie with a last minute request to transport some lumber as soon as possible. In no time Jamie was on it ! Heavy Haulers secured a driver within 24 hours. This load was picked up and delivered within 3 days! If you need anything transported give Jamie at Heavy Haulers a call to schedule your shipment today. (754) 203-8738.
Hauling a load of Lumber to the big project
Whatever your transportation need is Heavy Haulers can handle it. Do you need to transport equipment? Do you need to transport implements? Do you need to haul some miscellaneous cargo? If you answered yes to any of those questions you need to call Jamie at Heavy Haulers. No matter what the cargo is or the type of trailer that is required to ship your cargo properly Heavy Haulers can handle it. Call today to speak to our qualified agent Jamie for more details: (754) 203-8738.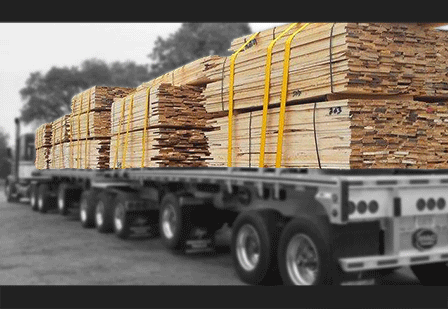 How to Transport Lumber
Here at Heavy Haulers we not only transport construction equipment but we also can get your construction materials to their new job site as well! We have the expertise to make sure that your materials arrive safe and sound as well as arriving on-time! We know the potential hickups that go along with transporting construction materials and lumber is no exception. Heavy Haulers can help ship your materials locally, regionally or from coast to coast.
Moisture content is a big concern when transporting lumber so make sure to mark the MC on the lumber (with a large marker pen) as well as on the Bill of Lading to assure the proper drying. There will also need to be forklifts available at both the load and unload locations to get the materials on/off the trailer.
Common Trailer Types Available from Heavy Haulers
Heavy Haulers specializes in hauling heavy loads such as construction equipment, oil field rigging and Super Loads. We are wideload experts! We offer an extensive range of trailer choices, including:
Max Weight: 48,000 lbs. | Max Length 53 ft. | Max Width 8.5 ft. | Max Height 11 ft.




Max Weight: 45,000 lbs. | Max Length 29 ft. | Max Width 8.5 ft. | Max Height 11.5 ft.
Max Weight: 150,000+ lbs. | Main Deck Length 29 ft. | Well Width 8.5 ft. | Legal Height Limit 11.6 ft.




Max Weight: 48,000 lbs. | Max Length 53 ft. | Max Width 8.5 ft. | Max Height 8.5 ft.
HEAVYHAULERS.COM
START YOUR SHIPMENT TODAY!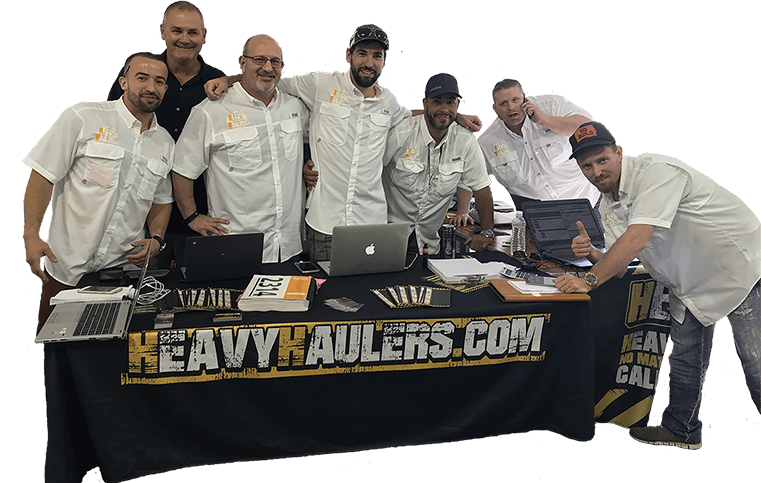 We Are Ready To Help You Haul Your Equipment!
Common Equipment Heavy Haulers Transports
Trust Heavy Haulers to transport any brand of equipment you own. Most of our drivers are experienced heavy-machinery operators who can safely maneuver your loads aboard our trailers. Some of the brands we have shipped include:
Heavy Haulers Ships Across All 50 States
Alabama - Alaska - Arizona - Arkansas - California - Colorado - Connecticut - Georgia - Hawaii - Idaho - Illinois - Indiana - Iowa - Kansas - Kentucky - Louisiana - Maine - Maryland - Massachusetts - Michigan - Minnesota - Mississippi - Missouri - Montana - Nebraska - Nevada - New Hampshire - New Jersey - New Mexico - New York - North Carolina - North Dakota - Ohio - Oklahoma - Oregon - Pennsylvania - Rhode Island - South Carolina - South Dakota - Tennessee - Texas - Utah - Vermont - Virginia - Washington - West Virginia - Wisconsin - Wyoming
Heavy Haulers Ships Lumber
Heavy Haulers ships lumber and construction materials. Speak with one of our logistics professionals to arrange efficient and affordable transportation for your lumber. Your representative shops for the best rates for you, dispatches your load when you're ready, and shepherds your transport to a successful conclusion. Let's begin our relationship today.
Heavy Haulers offers:
Door-to-door transport
24/7 Customer Service
Free Cancellations
Contingency Insurance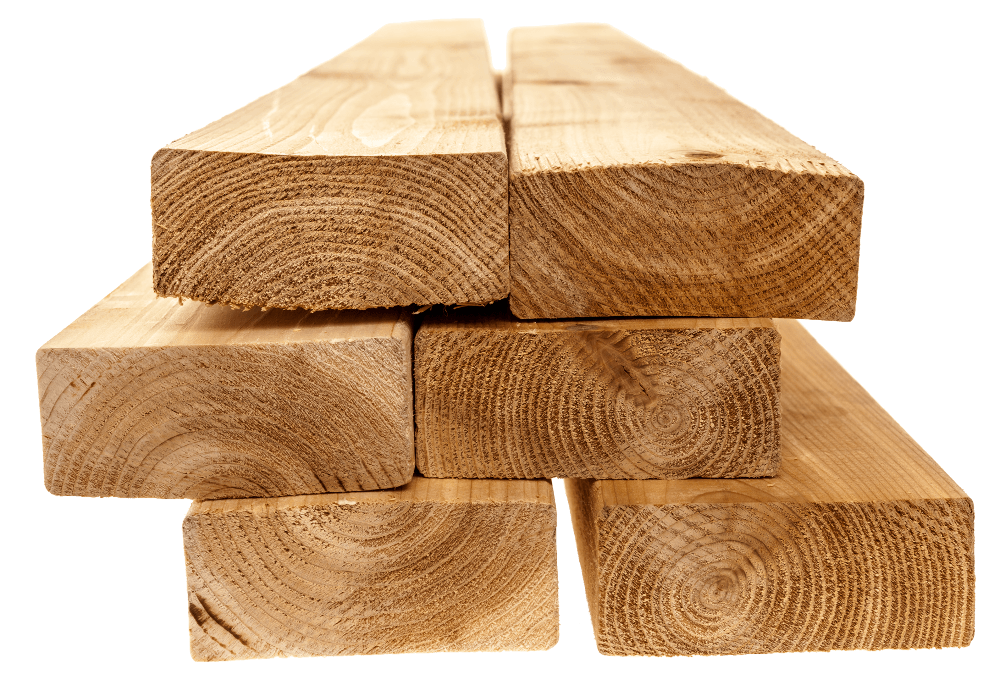 Lumber Transportation Services
Flatbed trailers are the trailer of choice when getting construction materials such as lumber moved from one location to the next. When transporting materials such as lumber you may want to make sure that it is wrapped to protect it from the elements when traveling a long distance.
The logistics experts here at heavy hauling have the experience at handling all types of materials and equipment and we can help you with all your transportation needs. Our team of professionals is ready to assist you and can handle your transport in a professional and efficient manner.