Ship Uraduct Flowline Cables with Experienced and Dedicated Haulers
Uraduct flowline cables are tough and strong. Transporting these cables requires an experienced hauling company. Heavy Haulers has shipped uraduct flowline cables daily for more than ten years now. We have gained invaluable knowledge of shipping even the longest and most cumbersome cables. We have every tool and equipment necessary to do the job. We also have a range of trailers for the same.
Over time, Heavy Haulers has established partnerships with world-leading manufacturers to provide you with superior products. To us, your level of satisfaction is a key measure of our success. We are committed to delivering uraduct flowline cables independent of their size or thickness. Once you give us the details of the cables you want, we can plan all logistics, such as determining the best routes and obtaining specific permits that are needed. Call now! (800) 908-6206
Contact Our Expert Shipping Specialist's
(800) 908-6206
Customized Shipping Services and Delivery of Uraduct Flowline Cables
We ship uraduct flowline cables across North America, Mexico, and Canada. Heavy Haulers care and listen to your needs. However much you may think your idea of transporting uraduct flowline cables is different; we are here to listen to you. We understand that every shipper is unique, and we strive to treat them as so. At Heavy Haulers, each shipping assignment is treated according to the client's preference. We work for you and with you at every stage of our shipping process. Heavy Haulers can also schedule your urgent shipping of uraduct flowline cables at any time of the day.
Uraduct flow line cables are used in places with increased abrasion, such as in subsea cable crossings, rocky areas, and seabed touch down locations. They are designed to protect power cables, fiber optic cables, flexible flow lines, rigid flow lines, among other utility passing through extreme environmental conditions. Heavy Haulers offers on-site delivery of uraduct flowline cables to make your work easy and save you the time and additional cost of relocating the cables again. Let's get started! (800) 908-6206
Common Types of Uraduct Flowline Cables Heavy Haulers Ships:
● Uraduct
● Uraduct Buoyant
● Uraduct Ballast
● Uraduct RRS (Retrofit Riser System)
How to Transport Uraduct Flowline Cables with Heavy Haulers:
Heavy Haulers cares about your project timelines. We understand that the installation of Uraduct Flowline Cables can be quite a time-sensitive as people, companies, and businesses need special utilities to be productive. We strive not to default datelines, and you can always count on us to deliver. We care about your business and how important it is for you to retain your clients and keep a positive image.
Looking For Transport
With a Specific Trailer?

Max Weight: 150,000+ lbs. | Main Deck Length 29 ft.
| Well Width 8.5 ft. | Legal Height Limit 11.6 ft.

Max Weight: 48,000 lbs. | Max Length 53 ft.
| Max Width 8.5 ft. | Max Height 8.5 ft.
Max Weight: 48,000 lbs. Max Length 53 ft. |
Max Width 8.5 ft. | Max Height 11 ft.
Max Weight: 45,000 lbs. | Max Length 29 ft.
| Max Width 8.5 ft. | Max Height 11.5 ft.
HEAVYHAULERS.COM
START YOUR SHIPMENT TODAY!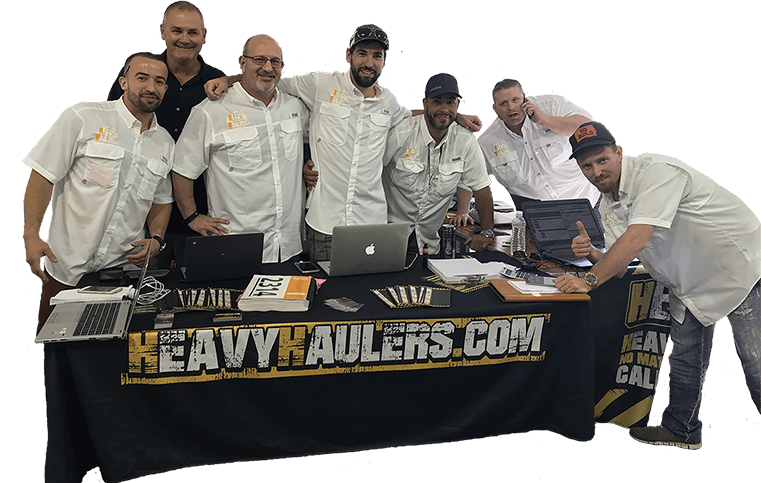 We Are Ready To Help You Haul Your Equipment!
Common Equipment Heavy Haulers Transports
Trust Heavy Haulers to transport any brand of equipment you own. Most of our drivers are experienced heavy-machinery operators who can safely maneuver your loads aboard our trailers. Some of the brands we have shipped include:
See what you need?
Call us for a FREE Shipping Estimate at (800) 908-6206