Easily Customizable Scrap Metal Delivery Service
If you're looking to move scrap metal, we understand it can be a daunting process as shipping scrap metal requires more than just an appropriately sized shipping container. Scrap metal delivery services from Heavy Haulers are entirely customizable so that you can choose between open-top or enclosed scrap metal containers, GPS tracked scrap metal delivery services, scrap metal hauling services that deliver scrap metal to US, Canadian, Mexican, or international locations, and so much more.
Our scrap metal transport service is so much more than a traditional scrap metal hauling service. The Heavy Haulers scrap metal shipping service is designed with you in mind. We have an extensive nationwide network of specialized equipment that caters to shipping scrap metal of all types, shipped by friendly, professional haulers who are dedicated to superior customer service, as well as a secure scrap metal shipping service. Let's get started! (800) 908-6206
Contact Our Expert Shipping Specialist's
(800) 908-6206
Compliant Scrap Metal Haulage Anywhere, Any Time!
Scrap metal loading and offloading may damage the walls or doors of containers if incorrectly loaded or inadequately protected. That's why it's vital to choose a scrap metal delivery company that knows how to handle all types of scrap metal haulage securely. Scrap metal is generally recyclable material left over from manufacturing and consumption. Whether it's building supplies, surplus materials, vehicle parts, or another type of scrap, it's crucial to have a scrap metal delivery service that you can trust to haul scrap metal according to regulations
Scrap metal cargo must be loaded and secured in a container so that it's unable to move during transit, and the weight of the container must not be exceeded. Permits will be required by the D.O.T. to transport heavy scrap metal shipments. You can rely on the Heavy Haulers scrap metal transport team to obtain the correct licenses, containers, and carriers to deliver scrap metal safely and successfully any time, anywhere. Call now! (800) 908-6206
Common Types of Scrap Metal:
● Ferrous Metals
● Non-ferrous Metals
● Aluminum
● Carbide
● Cobalt
● Copper
● Iron
● Lead
● Titanium
● Steel
● Brass
How to Ship Scrap Metal with Heavy Haulers
Scrap metal shipping typically utilizes open-top or dry freight containers loaded onto a suitable carrier. Loading scrap metal should be done from a horizontal loading position, using a bobcat or similar equipment. At Heavy Haulers, when you obtain a quote for our scrap metal shipping services, we'll include an accurate assessment of the cost of loading, unloading, hauling varying amounts of scrap metals. We'll also cover the loading equipment required to undertake scrap metal transport safely. Contact our friendly customer service team to discuss the logistics of your customized scrap metal delivery request. Give us a call! (800) 908-6206
Looking For Transport
With a Specific Trailer?

Max Weight: 150,000+ lbs. | Main Deck Length 29 ft.
| Well Width 8.5 ft. | Legal Height Limit 11.6 ft.

Max Weight: 48,000 lbs. | Max Length 53 ft.
| Max Width 8.5 ft. | Max Height 8.5 ft.
Max Weight: 48,000 lbs. Max Length 53 ft. |
Max Width 8.5 ft. | Max Height 11 ft.
Max Weight: 45,000 lbs. | Max Length 29 ft.
| Max Width 8.5 ft. | Max Height 11.5 ft.
HEAVYHAULERS.COM
START YOUR SHIPMENT TODAY!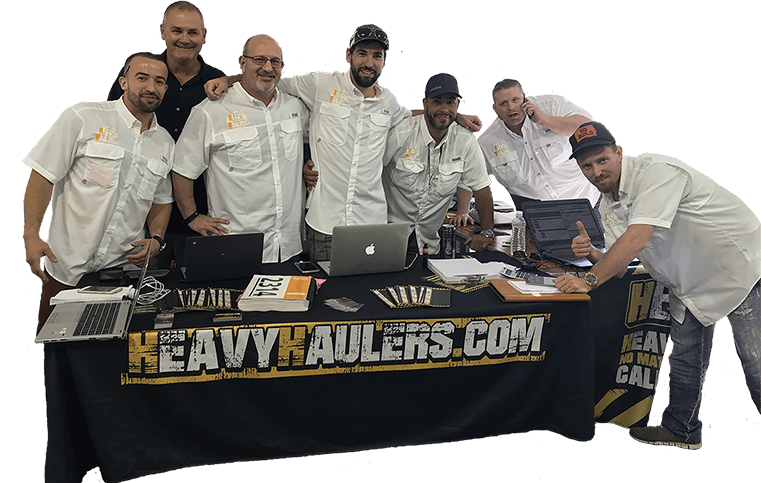 We Are Ready To Help You Haul Your Equipment!
See what you need?
Call us for a FREE Shipping Estimate at (800) 908-6206