Top-Tier Mobile Car Wash Trailer Hauling Services
When you want to ship a mobile car wash trailer, it's best to partner with an experienced, trusted, and client-focused heavy hauling company. Heavy Haulers checks all those boxes because we've been in the sector for almost 15 years. We have spent money on the right equipment and a competent team of logistics professionals seasoned in the business. Therefore, you can count on us to offer unmatched car-wash trailer shipping solutions.
"Will I be compensated in case my mobile car wash gets stolen or lost while in transit?" That's a question you might ask yourself when dealing with a heavy-freight transport company. However, Heavy Haulers is one of the trusted companies with primary liability insurance worth 200M. On top of that, we hold contingency insurance to cater to any unforeseen circumstances. Furthermore, all our trucking drivers hold insurance policies. That said, you can relax, knowing that we Heavy Haulers has you covered. Get your mobile car wash transport quote today! (800) 908-6206
Contact Our Expert Shipping Specialist's
(800) 908-6206
Tailor-Made and Client-Centric Mobile Car-Wash Trailer Shipping
All shipping services we provide are always centered on the client. That's why we make sure the logistics agent you speak to for the first is the same professional you'll deal with throughout the shipment process. They'll listen to your special requests and tailor the services to ensure you're fully satisfied and all your needs are catered to.
We are passionate about heavy and out-of-the-norm loads, and shipping them efficiently is one of our top priorities. And to that, we act proactively to have everything in check by the transportation date. That includes retrieving the legal permits, surveying the route, and getting the necessary rigs and power cab ready. On the shipping date, our transport crew will report early to load and secure your mobile car wash trailer and transport it within the agreed-upon timeline. Call now for a mobile car wash transport quote! (800) 908-6206
How to Ship a Mobile Car Wash Trailer with Heavy Haulers
How we ship mobile car wash trailers depends on the cargo's height, weight, length, and width. Mobile trailers generally measure about 8.6 ft. in height and width and a length of 20-40 ft. Because they are designed on wheels, it raises the cargo height. That's why we'll haul your car wash trailer on a step-deck trailer, allowing us to maintain a legal load throughout the journey.
Looking For Transport
With a Specific Trailer?

Max Weight: 150,000+ lbs. | Main Deck Length 29 ft.
| Well Width 8.5 ft. | Legal Height Limit 11.6 ft.

Max Weight: 48,000 lbs. | Max Length 53 ft.
| Max Width 8.5 ft. | Max Height 8.5 ft.
Max Weight: 48,000 lbs. Max Length 53 ft. |
Max Width 8.5 ft. | Max Height 11 ft.
Max Weight: 45,000 lbs. | Max Length 29 ft.
| Max Width 8.5 ft. | Max Height 11.5 ft.
HEAVYHAULERS.COM
START YOUR SHIPMENT TODAY!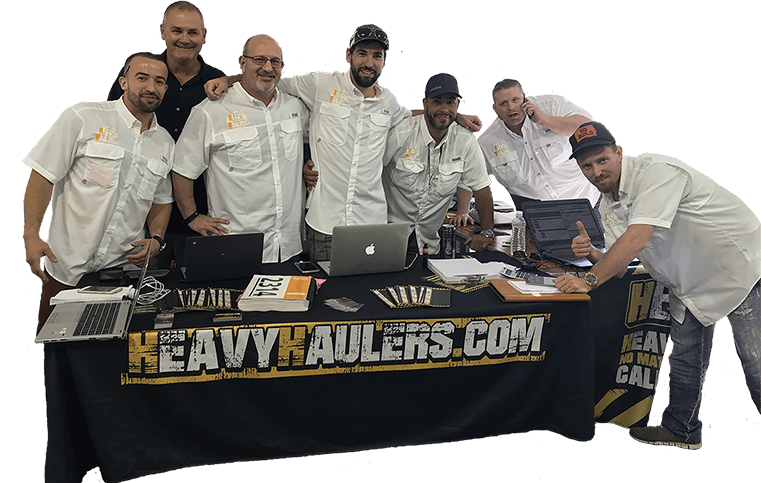 We Are Ready To Help You Haul Your Equipment!
Common Mobile Home and Office Manufacturers We Transport
Abtech - American Homestar - Art Gallery Trailer Transport - Blue Homes - Champion Home Builders - Clayton Homes - Custom Modular Direct - Design Space - Express Modular - FCP - Icon Legacy - Method Homes - Nationwide Homes - Par-Kut International - Starrco
Common Equipment Heavy Haulers Transports
Trust Heavy Haulers to transport any brand of equipment you own. Most of our drivers are experienced heavy-machinery operators who can safely maneuver your loads aboard our trailers. Some of the brands we have shipped include:
See what you need?
Call us for a FREE Shipping Estimate at (800) 908-6206