The Best Container Office Shipping Company
Heavy Haulers provides the best container office shipping solutions. We understand that your container office is important to your business. You need it to get back to work. That's why we strive to find the most affordable prices for transport. We also plan the best route and work with the best drivers to ship a container office. That's because we care about your equipment. It's important to you, so it's important to us.
For over a decade, Heavy Haulers has lead the way in quality container office transport. We're licensed, bonded, and insured, and always follow proper procedure. We make sure to handle every step of shipping an office container, so you can focus on your work. Let's get started on your free shipping estimate. Call now! (800) 908-6206
Let Heavy Haulers Transport Your Container Office Where it Needs to Be!
Container offices are a mobile-friendly way to move from job to job. To transport your container office to your job site, trust Heavy Haulers to take the baggage for you. We understand that you have more work to do such as ensuring all the interiors of your office container fits perfectly for the expected purpose. Hence we relieve you the logistic stress for you. Hauling container offices is not an easy job to think about, but Heavy Haulers is specialized to ensure the transportation of your container office is not a stressing task for you. Not all transportation companies are equipped in moving heavy container offices since some of the container offices are too large for a standard shipper. Do not hesitate to call us now at (800) 908-6206 for your transportation plans.
Contact Our Expert Shipping Specialist's
(800) 908-6206
A+ Rated Office Container Transport Services In all 50 States
Ccontainer offices do not only save valuable resources from both a physical and economic sense but also creates a bridge between edgy, industrial style and refreshing natural goodness. Being innovative and creative will give you the best container office that is designed to meet your specifications, once chose, let Heavy Haulers move it! We can move any type and size Office as they come in all types of sizes and weights depending on the materials used to make them. The sizes vary, and there are container offices that are larger than 40 by 10 feet, we can move those and any custom size no problem!
HEAVYHAULERS.COM
START YOUR SHIPMENT TODAY!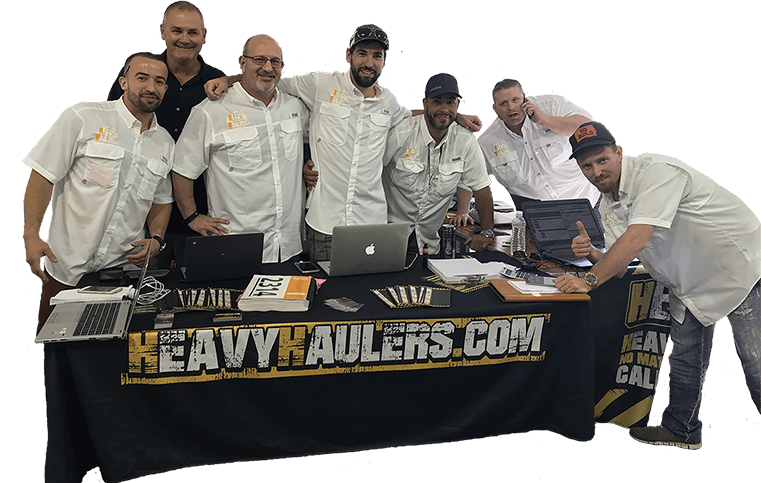 We Are Ready To Help You Haul Your Equipment!
A+ Rated Drivers, Insured Loads, Door-to-Door Container Office Shipping Services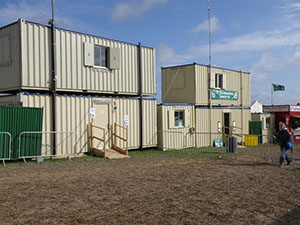 Transporting oversize container offices is a skill given that different states provide different regulations regarding the transportation of the overweight equipment by road. This should not worry you as Heavy Haulers is licensed to transport the oversize loads across North America Canada, and Mexico. The logistics specialists at Heavy Haulers are aware of the different legal requirements by each state and will ensure that you are not called in by the law for not abiding by the laws.
On time delivery and safety of your load is our priority and we ensure that your container office gets to your destination at the scheduled time and safe. We value the safety of our drivers and your container office; hence we adopt the required safety precautions to deliver your container office safely. For the unpredictable uncertainties, we will help you with insurance issues. Planning the transportation route and shipment schedule is also the responsibility of our logistics experts.
Trust Heavy Haulers Drivers and Experienced Container Office Shipping Representatives
Trust the Heavy Haulers logistics specialists to plot your cheapest path. We work with you on price, but we don't low-ball other offers. That's not us. We ensure that we plot the route that will serve both a timely and pocket-friendly delivery. Our service agents are available to you from 7 am through 10 pm EST 7 days a week. We are always available when you need us. We work with your demands, and in case you request for load tracking, we will surely provide the services for you.
Heavy Haulers has experienced drivers who have been in the firm for more than a decade now. Even though all drivers are qualified, we select the drivers who are expertise in transporting container offices to transport yours. We will also provide escort or pilot cars for you where needed.
How to Ship a Container Office with Heavy Haulers
Transporting a container office to a new job site is easy with Heavy Haulers. We take down all the details, from origin and destination, to dimensions. That way we can find you the best price for shipping a container office. We also make sure to find the best driver and truck to move a container office. Our goal is to deliver your container office on time, so you can get back to work. Call now! (800) 908-6206
Common Mobile Home and Office Manufacturers We Transport
Abtech - American Homestar - Art Gallery Trailer Transport - Blue Homes - Champion Home Builders - Clayton Homes - Custom Modular Direct - Design Space - Express Modular - FCP - Icon Legacy - Method Homes - Nationwide Homes - Par-Kut International - Starrco
Looking For Transport
With a Specific Trailer?

Max Weight: 150,000+ lbs. | Main Deck Length 29 ft.
| Well Width 8.5 ft. | Legal Height Limit 11.6 ft.

Max Weight: 48,000 lbs. | Max Length 53 ft.
| Max Width 8.5 ft. | Max Height 8.5 ft.
Max Weight: 48,000 lbs. Max Length 53 ft. |
Max Width 8.5 ft. | Max Height 11 ft.
Max Weight: 45,000 lbs. | Max Length 29 ft.
| Max Width 8.5 ft. | Max Height 11.5 ft.
We Can Ship Your Equipment Anywhere in the
US, Canada, and Mexico
Heavy Haulers Pilot Car Services
Are you looking for a reliable pilot car
for your transport?
Get Started