Affordable Quality Mobile Cell Tower Hauling Services
Heavy Haulers is one of the leading truck transporting companies in America and beyond. Our extensive experience in the equipment hauling business has enabled us to be the number one go-to transporters of heavy machinery. The responsibility entrusted by our clients has led us to commit to offering diligent service, which is the back-born of our business, and the secrete towards securing repetitive business. We, therefore, guarantee to provide affordable quality service for your Mobile Cell Tower transportation needs.
Heavy Haulers has representatives that are ready to listen to you and inquire about details specific to the task at hand. You may be required to give us details concerning the location of pick-up and dropping points. Additionally, our agents may also ask you about the size and nature of the Mobile Cell Tower so that we can start formulating paper works for the job. Hauling mobile cell towers is an easy task for us. This is because we have all it takes to do the job right, fast, and safely. We have a team of seasoned experts, special handling equipment, and hauling vessels specially designed to haul over-dimensional super loads such as mobile phone towers. Get your mobile cell tower shipping quote today! (800) 908-6206
Contact Our Expert Shipping Specialist's
(800) 908-6206
Safe Handling and Hauling of Mobile Cell Towers
Heavy Haulers understand what it means to invest in a business, especially, when it comes to the purchase of high-end equipment like Mobile Cell Tower. Cell Towers are used to enhance the cellular signals in areas, thus promoting communication among parties such as Heavy Haulers and many other companies. As a result, we value and respect the contribution of the companies that invested in Mobile Cell Towers.
Consequently, Heavy Haulers only commits her most competent employee to handle the task of shipping Mobile Cell Towers. We assign drivers that have a good record of hauling Mobile Towers to different states. Our drivers are always required to abide by our policy of making a timely but safe delivery of the client's equipment. Call now for a mobile cell tower transport rate! (800) 908-6206
Common Types of Mobile Cell Tower We Ship
● Guyed Mobile Cell Towers
● Camouflaged Mobile Cell Tower
● Monopole Mobile Cell Towers
● Lattice Mobile Cell Tower
● Concealed Mobile Cell Towers
How to Transport Mobile Cell Tower with Heavy Haulers
Mobile Cell Tower owners can hire us to transport their equipment to various destinations by simply reaching out and requesting our service. Our logistic team will evaluate all the dynamics relating to the hauling need. We shall then send our best drivers to transport the Mobile Cell Tower to the destination of your choice.
Looking For Transport
With a Specific Trailer?

Max Weight: 150,000+ lbs. | Main Deck Length 29 ft.
| Well Width 8.5 ft. | Legal Height Limit 11.6 ft.

Max Weight: 48,000 lbs. | Max Length 53 ft.
| Max Width 8.5 ft. | Max Height 8.5 ft.
Max Weight: 48,000 lbs. Max Length 53 ft. |
Max Width 8.5 ft. | Max Height 11 ft.
Max Weight: 45,000 lbs. | Max Length 29 ft.
| Max Width 8.5 ft. | Max Height 11.5 ft.
HEAVYHAULERS.COM
START YOUR SHIPMENT TODAY!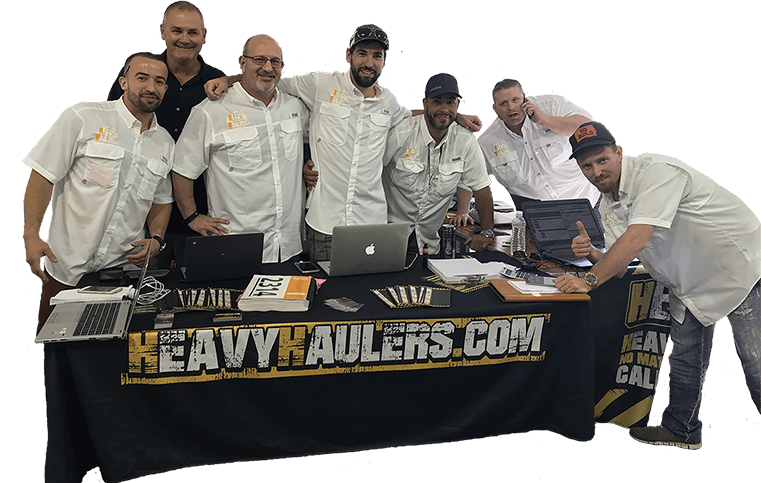 We Are Ready To Help You Haul Your Equipment!
Common Mobile Home and Office Manufacturers We Transport
Abtech - American Homestar - Art Gallery Trailer Transport - Blue Homes - Champion Home Builders - Clayton Homes - Custom Modular Direct - Design Space - Express Modular - FCP - Icon Legacy - Method Homes - Nationwide Homes - Par-Kut International - Starrco
Common Equipment Heavy Haulers Transports
Trust Heavy Haulers to transport any brand of equipment you own. Most of our drivers are experienced heavy-machinery operators who can safely maneuver your loads aboard our trailers. Some of the brands we have shipped include:
See what you need?
Call us for a FREE Shipping Estimate at (800) 908-6206