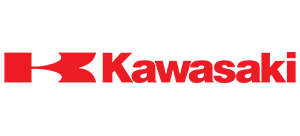 Let Heavy Haulers Transport Your Kawasaki Construction Equipment Where it Needs to Be!
Heavy haulers are specialized in transporting, shipping and moving heavy equipment. We have been hauling heavy equipment for over 10 years, and we pride ourselves for offering quality and reliable professional logistics services at reasonable costs. We have professionally trained and licensed drivers who can move loads of any size, shape or dimension. These drivers can also operate most equipment we ship. We are licensed to operate in all 50 states of the United States, Canada, Mexico and now international. Our capacity and professionalism in logistic services will enable us to deliver Kawasaki wheel loader smoothly and timely to you.

Heavy haulers will deliver this equipment to you at a reasonable cost. We have experts who will calculate the costs of insurance, permits and toll fee along your proposed path and they are able to accurately determine the total cost of transporting and any other logistics costs, in advance. The experts also make sure that your federal and state paperwork is processed in time and they track the equipment throughout the journey and keep you updated.
Kawasaki wheel loaders are manufactured by KCM Corporation. KCM was bought by Hitachi and Hitachi is among the best manufacturers of heavy construction equipment.KCM was founded in 2009 and in 2010 they introduced an overseas model wheel loader. In 2012 they introduced (Z7) series wheel loader to USA and AU market. Further, note that there are many dealers selling Kawasaki wheel loaders and most dealers have an online portal where customers can place their orders.
Common Kawasaki Construction Equipment We Transport Frequently Are:

• Crawler Drills Pile Drivers
• Cranes
• Truck Mounted Cranes
• Concrete Pumps
• Compactors
• Manlifts FireEngines
• Tractors
• Combine Harvesters
• Sprayers
• Rice-Planting Machines
• Backhoe Loaders
When It Comes To Transport - Heavy Haulers Has What you Need!
5-Star Rating (Transportreviews.com)

A+ Rating from (Better Business Bureau)

Contingency Insurance

Experienced Drivers

24/7 Customer Service

Oversize and Overweight Load Shipping Specialists

Transport Services in All 50 States, Canada, And Mexico