Shipping Kobelco Construction Equipment
Trust Heavy Haulers to ship your Kobelco construction equipment. Kobelco Construction Machinery manufactures excavators and demolition machines for the U.S. market. The company also maintains a U.S. crane division. Kobelco is the brand name on products manufactured by Kobe Steel, a Japanese steel producer founded in 1905.


Kobelco Construction Machinery debuted in 2001. A 10-year product marketing agreement with CNH, parent company of CaseIH and New Holland, ended in 2012. Since 2015, Kobelco excavators have been manufactured in South Carolina. The company has more than 5,000 employees.
Common Kobelco Equipment We Transport Frequently:
See More of Our Recent Kobelco Equipment Shipments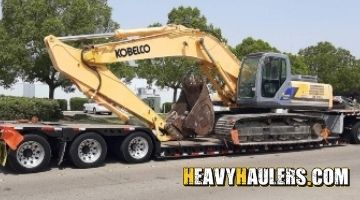 Kobelco SK330 Excavator Transported on an RGN Trailer
Origin: Livermore, CA
Destination: Pinyon Pines, CA
Specs: Kobelco SK330 excavator; 24.5L x 8.1W x 9H; 31,000lbs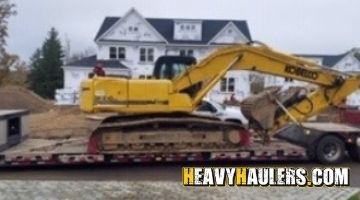 Shipping a Kobelco SK210LC-10 Excavator
Origin: Stamford, CT
Destination: Sheridan, WY
Specs: Kobelco SK210LC-10 excavator; 31L x 10.5W x 9.9H; 47,800lbs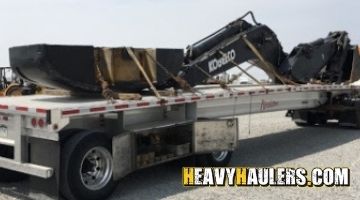 Transporting a Kobelco Bucket, Boom, and Counterweight
Origin: Lake Point, UT
Destination: Wilmington, CA
Specs: Kobelco boom, bucket, and counterweight; 53L x 6W x 4H