Transporting Case Construction Equipment
Call Our company Heavy Haulers for all Case equipment shipping services locally or cross country at (800) 908-6206! Trust Heavy Haulers to ship your Case construction equipment. Case Construction Equipment is one of the largest manufacturers of construction equipment in the world. In 1842, the company was founded as a threshing machine manufacturer. After creating the first portable steam engine in 1869, Case debuted road-building equipment in 1912.

The company introduced a backhoe in 1957, and began making skid steers in 1969. By 2000 the company had produced its 500,000th backhoe. They manufactured their 300,000th skid steer in 2017. The brand is owned by equipment manufacturer CNH, which employs more than 60,000 people worldwide.
Common Case Equipment We Transport Frequently:
• Track loaders
• Tractor loaders
• Compactors
See Our Recent Case Shipments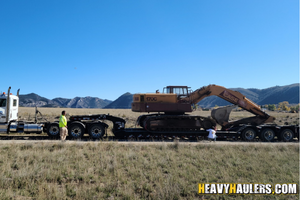 CASE 170C Excavator Transport
Origin: Helena, MT 59602
Destination: Quartzsite, AZ 85346
Specs: 36.2L 11.4W 11.6H; 73000lbs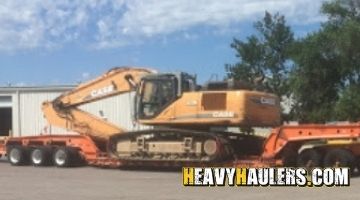 Shipping a Case CX470 Excavator from WI to MT
Origin: Spring Valley, WI
Destination: Kalispell, MT
Specs: 2012 Case CX470 excavator; 37L x 11W x 11.5H; 102,000lbs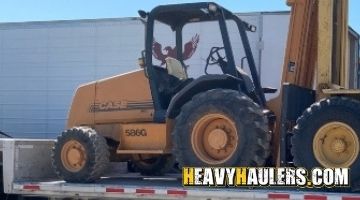 Transporting a Case 586G Rough Terrain Forklift
Origin: Lake Worth, TX
Destination: Jesup, GA
Specs: 1 Case 586G rough terrain forklift; 12L x 7W x 10.4H; 13,360lbs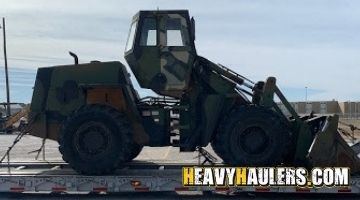 Case Equipment Transport: MW24C Wheel Loader
Origin: Big Spring, TX
Destination: Saint Hedwig, TX
Specs: 1985 Case MW24C wheel loader; 26L x 8.5W x 11.2H; 35,000lbs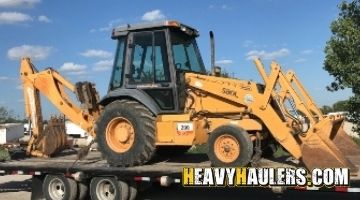 Transporting a Case 580 Backhoe in Texas
Milos Visnjic at Heavy Haulers assisted a client with this transport. This is a Case 580 Backhoe that was shipped from Fort Worth, TX to San Antonio, TX. Milos Visnjic has been with Heavy Haulers for many years and has gained the necessary experience to ship all of your freight anywhere in the United States, Mexico or Canada. Call Milos Visnjic at Heavy Haulers to get your next shipment on the road!
Case 621 Transported to Illinois
As kids we played with and loved loaders so much that we decided to become the best in the heavy hauling industry just so we can keep having them around. Heavy Haulers was ready to transport this to its next job site from Malta, IL to Plainfield, IL. We just wish we could keep this 28,000 lb beauty. Our happy customer said we can take it for a spin whenever we're back in the area. Our customers become return customers and become family. We care about your business and heavy equipment and that motivates Heavy Haulers to remain leaders in the transportation profession. Avoid a bad experience by taking advantage of our experience. Contact Heavy Haulers for all of your heavy hauling needs. Call Sam Duncan today for your free quote.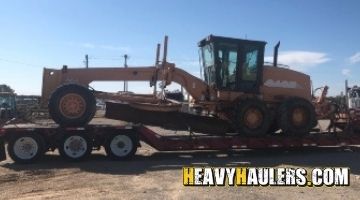 Shipping a Case 865 Motor Grader
Origin: Bridgeport, TX
Destination: Oshkosh, NE
Specs: 2006 Case 865 motor grader; 28L x 8.5W x 11H; 33,000lbs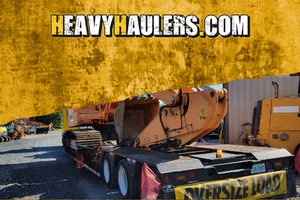 Get a Transport Quote
New
Case Equipment Transports With Heavy Haulers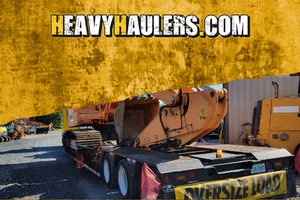 Get a Transport Quote
New
Case Equipment Transports With Heavy Haulers