Transporting Hitachi Construction Equipment
Call Our company Heavy Haulers for all Hitachi equipment shipping services locally or cross country at (800) 908-6206! Trust Heavy Haulers to ship your Hitachi construction equipment. Hitachi Construction manufactures excavators and haulers. The company used to build bulldozers. Founded as an electric-motor repair shop in 1910, Hitachi went public in 1949. Hitachi America debuted in 1951.


In 2002, Hitachi formed a partnership with John Deere to produce excavators. The venture's excavators are built in the U.S. and Brazil. Hitachi Construction is owned by Hitachi Group, a division of Hitachi. Hitachi is part of Mizuho Financial Group, the third-largest bank holding company in Japan. Hitachi Group has more than 30,000 employees.
Common Hitachi Equipment We Transport Frequently:
Recent Hitachi Equipment Moves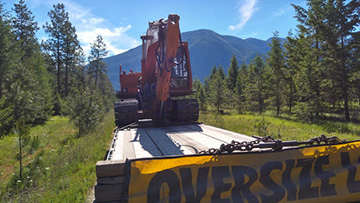 Hitachi Uho 63 Excavator Hauled on a Hotshot Trailer
Origin: Port Orchard, WA

Destination: Troy, MT

Specs: Hitachi UHO 63 Excavator 27,000lbs X 25L X 8.0W X 9H

Transport Specialist: Milos Visnjic
(954) 495-9745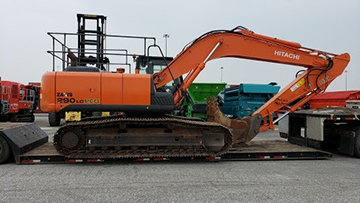 Hitachi ZX290 Excavator being transported on an RGN Trailer
Origin: Baltimore, MD 21222

Destination: Altoona, PA

Specs: Hitachi ZX290 Excavator; 34.9L X 11.3W X 10.10H; 64,000lbs

Transport Specialist: Milos Visnjic
(954) 495-9745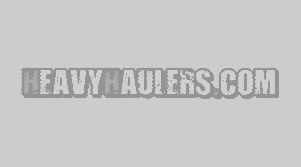 Have Your Equipment Posted Here!
Have a load to be moved? Move with Heavy Haulers and get you and your company featured right here! We love sharing our moves an don't mind putting your name on it!