Heavy Haulers Horizontal Grinder Machine Transportation
Heavy haulers are the way to go for your heavy equipment transportation. Your horizontal grinder is a hefty investment, and you wouldn't stand to get it destroyed without rendering adequate services to your company. Heavy haulers, assure you safe and secure transportation of your equipment to its destination. Here are the grinder machines services we offer.
Heavy haulers are the team to trust for the shipping of your Horizontal grinder machine. We have variety and best selection of trailers, specifically designed for transportation of horizontal grinder machines, with a team of professionals and experts, who have experience in transportation of heavy equipment, we will move your equipment from one destination to the next regardless of its size and weight.
Additionally, we have trip planners who will determine the best route to transport your machine thus ensuring every street is safe and capable of taking the load to its destination without any damage.
Recent Horizontal Grinders Heavy Haulers Has Moved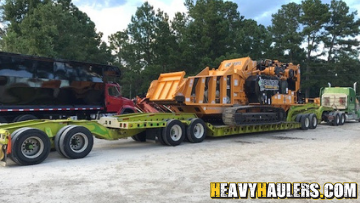 Transporting a CBI 6800 Grinder
Origin: Green Cove Springs, FL
Destination: Bulverde, TX
Specs: 40L x 11.2W x 12.1H; 90,000lbs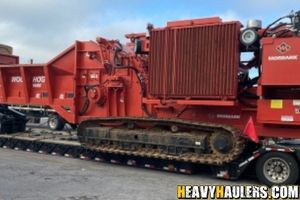 Morbark 6600T Wood Hog Horizontal Grinder Transport
Origin: Lufkin, TX
Destination: Madera, CA
Specs: 1 Morbark 6600T Wood Hog Horizontal Grinder; 44.9L x 12W x 12H; 110,000lbs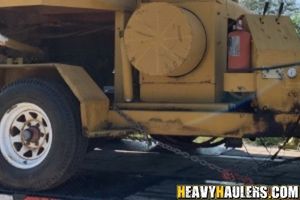 Horizontal Grinder hauled from Grandview, MO with permits and insurance
Load specialist Nick H. from Heavy Haulers shipped this 10,000 pounds horizontal Grinder on a flatbed trailer from Grandview, MO to Raleigh, North Carolina. He valuated the 25 ft. long Grinder load for transport that accommodated its 9 ft. height and 8.2 ft. width contingency cargo insurance. The load was secured with heavy-duty chain riggings for comprehensive and safe shipping.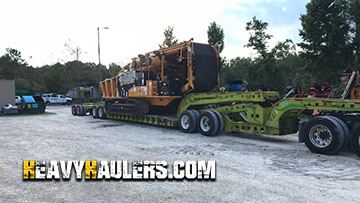 Transporting a CBI 6800 Horizontal Grinder
If you are looking for an Honest company to handle all of your shipments call Milos at Heavy Haulers. This is a CBI 6800 Grinder that was picked up in Florida and delivered to Texas. This was an oversize shipment that require permits. This client needed a last minute pick up after the company contracted to load this Grinder failed to show up. Milos was able to get this clients Grinder on a trailer the same day! Call Milos to get your last minute shipment on the road: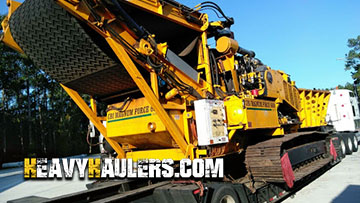 Horizontal Wood Grinder in Transport
This CBI 6800 Grinder was recently schedule for pick up by Milos at Heavy Haulers. This CBI Grinder was picked up in Green Cove Springs, FL and delivered to Bulverde, TX. Due to the size of this Grinder it did require an RGN trailer for shipment. This was also an oversize load that required permits to get it to its destination legally. If you have any oversize freight you need transported call Milos at Heavy Haulers today:
Transporting a Horizontal Grinder
Mike Phillips at Heavy Haulers is prepared to assist you with all of your transportation needs! This is a Bandit 4680 Horizontal Wood Grinder that was recently shipped 843 miles from Lake City, FL to Trinity, TX. This Bandit Wood Grinder was 36 feet long, 11 feet 4 inches wide, 11 feet 6 inches high and weighed 98,500 pounds and did require permits for width and weight. Call Mike Phillips at Heavy Haulers to get your oversize freight shipped:
Shipping Horizontal Grinder Machines Anywhere in the in the United States
At heavy haulers, we understand many grinder machines are not designed to travel on highways or regular roads. Shipping your equipment begins with just a phone call one of our logistics specialists and get your grinder transported to its destination with other movers. We have experts in logistics who specialize in analyzing the size and weight of your equipment and correctly matching them to right trailers capable of moving them. Our goal is to ensure safe shipping of your horizontal grinder machine.
Hauling Horizontal Grinder Machines with a Professional Logistics Team
Keep up with the shipment of your grinder machine in real time with heavy haulers. We haul grinder machines on step-deck trailer or RGN trailers. Our trained logistics, all who are fully licensed and insured and with incredible knowledge on each local and state regulations on transportation and weights, will analyze traffic patterns in busy roads, plan your route and make sure your machines are hauled safely through the traffic. We strategically and carefully deliver your grinding machine to make sure it is not blogged is on the undeveloped rural roads. Talk with any of our logistics team today and sort any issue related to transportation of your grinder machine.
We Transport Horizontal Grinder Machines All over North America
At heavy haulers, we can get your heavy equipment moved from state to state, locally or across the states. We can get your grinder machine to its new workplace securely and safely with an RGN trailer. Fully bonded, insured and licensed we make sure your grinder machines arrive at their destination fully functioning and unscathed. No matter the weight and size of your equipment, we have the best stuff, and nothing is too heavy or too large with us. Your grinder machine is in safe hands with heavy haulers. Talk with one among our many logistic professionals today who will organize transportation of your horizontal grinder machine.
Shipping Any Sized Horizontal Grinder with Heavy Haulers
Overall, we can transport your load no matter its size, weight, width height or how far you need it to go. We have professional drivers in all states and cities experienced in the transportation of heavy equipment, and thus your horizontal grinder machine will be in the right hands. Contact our logistic managers today and get a free quote for shipping your grinder machine.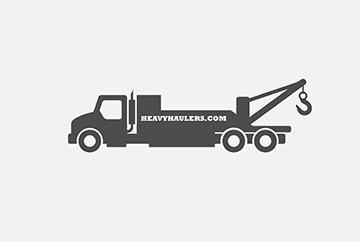 Heavy Haulers Is the Best in Horizontal Grinder Towing (800) 908-6206
Need horizontal grinder towing service? With Heavy Haulers, we do not gamble with the towing of your heavy machinery. The towing process of your machines is made hassle-free and timely. Regardless of the size of your trucks, at Heavy Haulers, we are always prepared and up to the task. With the experienced team at Heavy Haulers, we save you the time and incurring unnecessary expenses that you incur by carrying the equipment yourself or hiring inexperienced companies to do the job.
Looking For Transport
With a Specific Trailer?

Max Weight: 150,000+ lbs. | Main Deck Length 29 ft.
| Well Width 8.5 ft. | Legal Height Limit 11.6 ft.

Max Weight: 48,000 lbs. | Max Length 53 ft.
| Max Width 8.5 ft. | Max Height 8.5 ft.
Max Weight: 48,000 lbs. Max Length 53 ft. |
Max Width 8.5 ft. | Max Height 11 ft.
Max Weight: 45,000 lbs. | Max Length 29 ft.
| Max Width 8.5 ft. | Max Height 11.5 ft.
Heavy Haulers Ships Across All 50 States
Alabama - Alaska - Arizona - Arkansas - California - Colorado - Connecticut - Delaware - Florida - Georgia - Hawaii - Idaho - Illinois - Indiana - Iowa - Kansas - Kentucky - Louisiana - Maine - Maryland - Massachusetts - Michigan - Minnesota - Mississippi - Missouri - Montana - Nebraska - Nevada - New Hampshire - New Jersey - New Mexico - New York - North Carolina - North Dakota - Ohio - Oklahoma - Oregon - Pennsylvania - Rhode Island - South Carolina - South Dakota - Tennessee - Texas - Utah - Vermont - Virginia - Washington - West Virginia - Wisconsin - Wyoming
Heavy Haulers Pilot Car Services
Are you looking for a reliable pilot car
for your transport?
Get Started
See what you need?
Call us for a FREE Shipping Estimate at (800) 908-6206