Trust Heavy Haulers to Transport your Heavy Earthmoving Equipment
From dozers to diggers, we have the trailers and expertise to handle moving your construction equipment across town – or transport your earthmoving equipment across the country. Our connections and experience negotiating with state and local authorities allow us to seamlessly ship your construction equipment – including getting the right paperwork for weigh stations and to move through crowded urban areas.
We understand shipping earthmoving construction equipment is unlike shipping any other piece of heavy machinery. Because earthmovers come in all shapes and sizes, it can present a challenge to properly secure your machine, as well as ensure that it's on a correctly loaded truck bed. Heavy Haulers has been shipping dozers, diggers, and backhoes for many years safely, without any incidents or problems. Give us a call today for a custom quote at (800) 908-6206.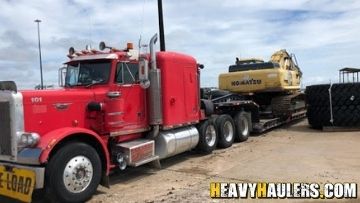 We are Dependable Earthmoving Equipment Haulers!
As a construction contractor, business owner, property manager, your ability to complete jobs depends on getting your heavy equipment where it needs to be safely. Choosing a professional equipment transportation company can keep you in business – ensuring that you can move from each excavation site to the next. High performance depends on each part of your machine working smoothly.
How to Ship Earthmoving Equipment
Heavy Haulers has a variety of trailers for all types of situations such as flatbeds, step-decks, double drop extendable, and multi-axle extendable beds, which gives us the flexibility to move just about anything.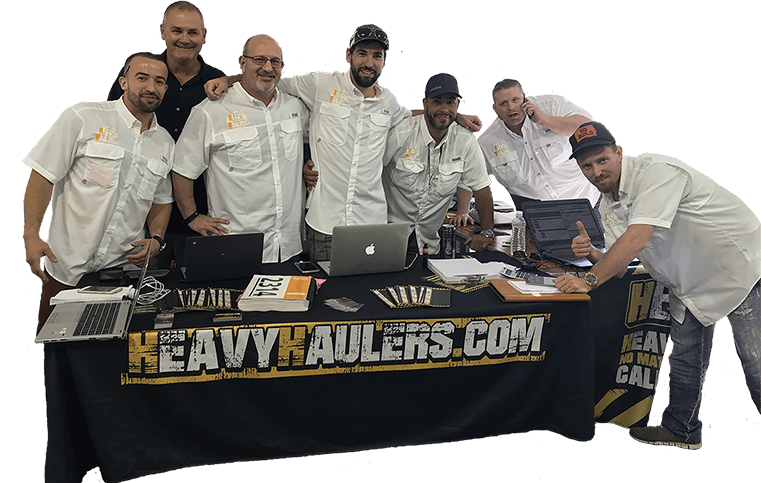 How to transport earth moving equipment
From diggers to dozers, we have the right carriers to ship earthmoving equipment to their destination. We have fine-tuned our strategies and resources over the years to come up with an efficient network of freight carriers throughout the country and across the borders.
There are different types of earth moving equipment; as such, we recommend the different types available to the client before loading up their cargo. Customer satisfaction is all about handling the special requests from a client and providing a mutual option. That's why our logistics advice is offered to each client regardless of their load.
We Ship All Types of Earthmovers Including: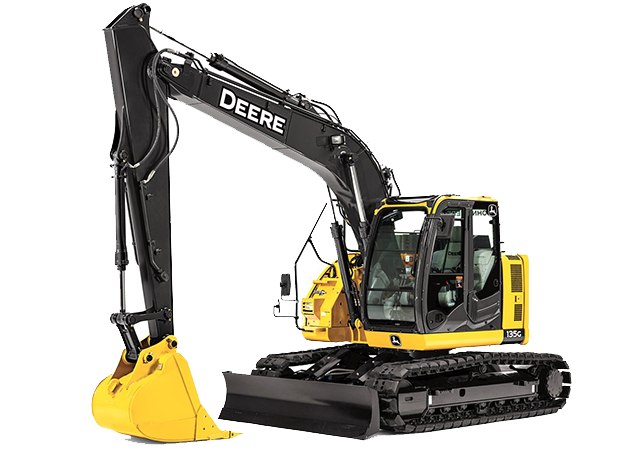 Excavators can be move using either wheels or treads and are used most often to shovel dirt or lift heavy pieces of machinery. They're noted for the long bucket arm attached to a pivoting cab, allowing the worker to have a high visibility over the job site.
Ship Your Excavator with an Experienced Heavy Haulers Agent.
Your Excavator has the extra power you need for tough excavations. It's critical that it's properly showed during shipment, to keep the mechanisms in working order. Your Heavy Haulers team will ship site-to-site, properly securing each piece of the excavator onto properly coded trailers. Our driving teams stay in contact with dispatch, allowing you to track your equipment in real time. We provide paperwork for weigh stations, as well as ensuring that we're following transportation compliance regulations. We will unload your equipment at your new job site, always focusing on protecting your crew and your investment. Contact us today at (800) 908-6206 for your free estimate.
Backhoe loaders are mounted on tires and can be used in suburban construction zones and residential areas. They're similar to tractors, with the main difference being an adjustable shovel at the front a bucket at the rear, used for digging. Smaller jobs or those with a restrained space typically use backhoe loaders. These earthmovers shift dirt, shovel trenches, and position pipes into place.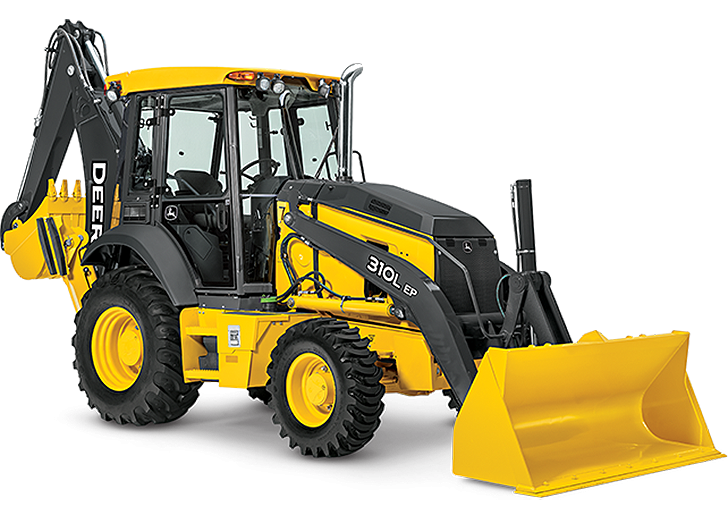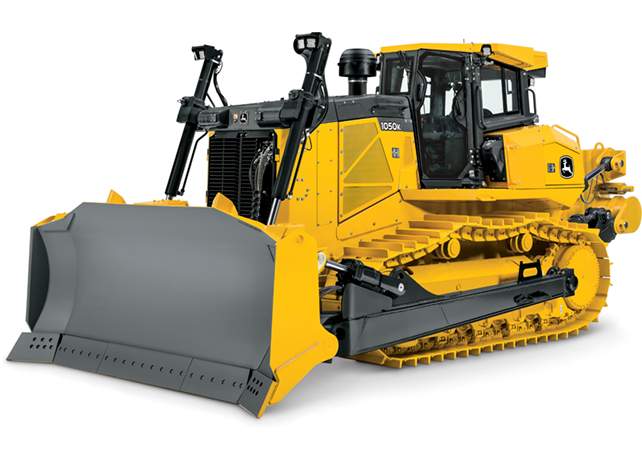 For sites with wide, open spaces, rough gradients, or grinding rock, use a bulldozer. They're strong and tough – easily identified by the huge blade at the front, controlled with hydraulic pistons.
Choose The Right Logistics Company To Move Your Bulldozer
Our services include loading your machinery onto specialized trailers – either open or closed – and planning the best route to go. We handle the weight estimates and paperwork needed as well as any kind of city permissions to travel through congested urban areas. We will unload at your job site, and may even assemble the equipment if needed. Give us a call at (800) 908-6206 for your free estimate.
Skid steer loaders can be used for the widest range of purposes of all heavy earthmoving machinery. It's also equipment which is very easy to use and being on wheels, with a tight turning range, is the best choice for smaller sites. Skid steer loaders help lower soil compaction, work well in difficult conditions such as snow/mud, and have a limited impact on finished zones because of their tread system.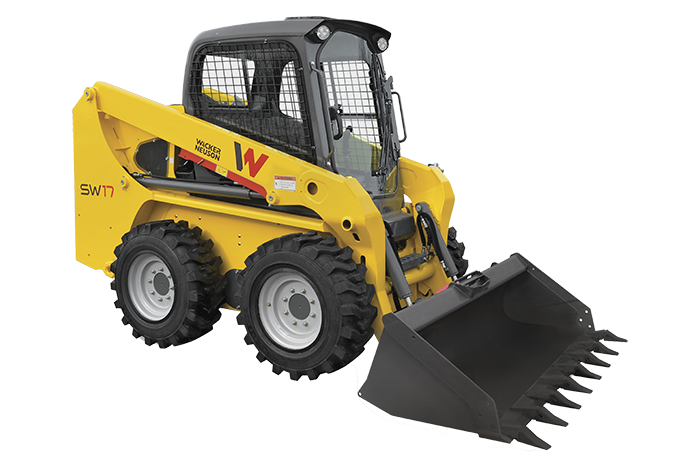 Common Equipment Heavy Haulers Transports
Trust Heavy Haulers to transport any brand of equipment you own. Most of our drivers are experienced heavy-machinery operators who can safely maneuver your loads aboard our trailers. Some of the brands we have shipped include:
Heavy Haulers Ships Across All 50 States
Alabama - Alaska - Arizona - Arkansas - California - Colorado - Connecticut - Delaware - Florida - Georgia - Hawaii - Idaho - Illinois - Indiana - Iowa - Kansas - Kentucky - Louisiana - Maine - Maryland - Massachusetts - Michigan - Minnesota - Mississippi - Missouri - Montana - Nebraska - Nevada - New Hampshire - New Jersey - New Mexico - New York - North Carolina - North Dakota - Ohio - Oklahoma - Oregon - Pennsylvania - Rhode Island - South Carolina - South Dakota - Tennessee - Texas - Utah - Vermont - Virginia - Washington - West Virginia - Wisconsin - Wyoming
Looking For Transport
With a Specific Trailer?

Max Weight: 150,000+ lbs. | Main Deck Length 29 ft.
| Well Width 8.5 ft. | Legal Height Limit 11.6 ft.

Max Weight: 48,000 lbs. | Max Length 53 ft.
| Max Width 8.5 ft. | Max Height 8.5 ft.
Max Weight: 48,000 lbs. Max Length 53 ft. |
Max Width 8.5 ft. | Max Height 11 ft.
Max Weight: 45,000 lbs. | Max Length 29 ft.
| Max Width 8.5 ft. | Max Height 11.5 ft.
Heavy Haulers Pilot Car Services
Are you looking for a reliable pilot car
for your transport?
Get Started
HEAVYHAULERS.COM
START YOUR SHIPMENT TODAY!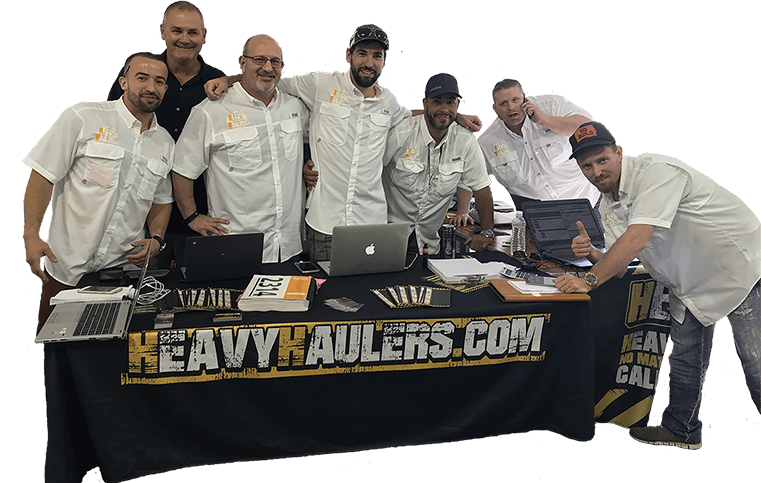 We Are Ready To Help You Haul Your Equipment!