Transport Your Crawler Loader With The Professionals: Heavy Haulers
Heavy Haulers provides a complete range of transportation services for heavy, oversize loads, such as equipment needed for your construction business. We can ship your crawler loader and any other overweight construction equipment in all 50 states, Canada, and Mexico. Whether the route is short or long, our experienced shipping crew and professional drivers will make sure the journey goes smoothly. Heavy Haulers will relocate your crawler loader and any other heavy equipment safely using only drivers that are fully licensed, bonded, and insured. Call Heavy Haulers today for more information on how we can haul your crawler loader at (800) 908-6206.
Heavy Haulers Moves Crawler Loaders of All Sizes and Weights
Crawler loaders are an essential part of today's construction industry. We understand that you need your construction equipment, including your crawler loader, on-site when it's needed. At Heavy Haulers, we know that delays on the job cost money and we work hard to provide the highest-quality shipping services in the fastest, most efficient way. Our expert transport team will accurately choose the right trailer to ship your crawler loader safely. Since crawler loaders can weigh over 100,000 pounds, they can be a problem for many shipping businesses. Not so at Heavy Haulers! We specialize in oversize loads, including heavy construction equipment, and welcome any challenge. Whatever your heavy equipment problem, we have the solution.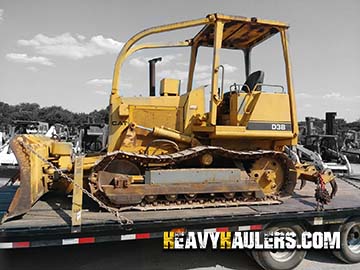 Shipping a Caterpillar D3B crawler
(800) 908-6206
We Haul All Brands of Crawler Loaders, Including Major Manufacturers Like:
Shipping Your Crawler Loaders With Heavy Haulers
When you contact Heavy Haulers to move your crawler loader, we make sure your investment is protected until it arrives at its destination. Our logistics specialists will take every detail into account, such as weight and dimensions, and determine the best route for your construction equipment's transportation. Since we know the preferred roads for oversize load transport, we can accurately choose the most efficient way. We stay updated on various local and state regulations and will provide any permits, customs paperwork, forms for weigh stations, escorts, and pilot cars needed for the trip. Then, our shipping experts will properly load and carefully prep your crawler loader for relocation, both to protect your equipment and the safety of all involved. When we are certain your shipment is ready, our skilled drivers will take control. They will take all safety precautions to deliver your crawler loader to your location quickly, so you can put it right to work. Contact us today at Heavy Haulers for your free, no-obligation quote for our professional crawler loader shipping services at (800) 908-6206.
Recent Crawler Loaders Moved by Heavy Haulers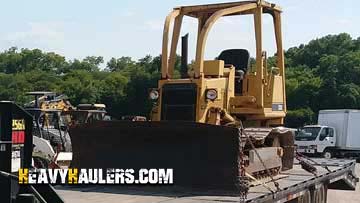 Shipping a Caterpillar D3B Crawler Loader
Tye at Heavy Haulers is prepared to assist you with your next shipment. This Caterpillar D3B Crawler Loader was recently hauled from Wylie, TX to Fredericksburg, TX. If you are looking to have a Caterpillar Crawler Loader transported anywhere in the United States, Mexico or Canada Tye at Heavy Haulers can get it transported! Call Tye today to schedule your next haul! (754) 253-3770 .
Transporting a Caterpillar D9G Crawler Loader
Let Heavy Haulers handle your next shipment. This is a Caterpillar D9G Crawler Loader Mike Phillips at Heavy Haulers recently hauled for a client. This Caterpillar tractor was a last minute request when the company the client originally hired could not locate a driver. It was loaded in Jackson, MO and delivered to its destination in Houston, TX. Call Mike Phillips at Heavy Haulers to schedule your next Caterpillar crawler shipment! (954) 603-2424
D8H Crawler Loader transport
Do you need to have a piece of machinery transported in the United States, Mexico or Canada? If so call Mike Phillips at Heavy Haulers. This is a Caterpillar D8H Crawler Loader that was transported from Saint Joseph, MN and delivered to its destination 1,248 miles away in Houston TX. It was 83,000 pounds and 22 feet long. If you need any oversize loads picked up call Mike Phillips at Heavy Haulers today: (754) 203-8914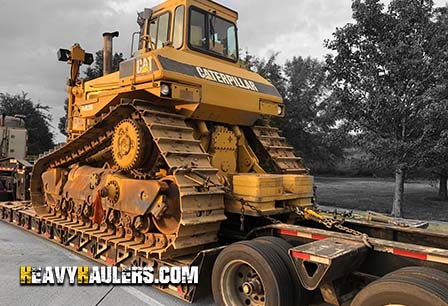 How To Ship a Construction Crawler Loaders
Choose Heavy Haulers to ship your Crawler loaders. Most Crawler loaders require an RGN trailer for safe transportation. Smaller Crawler loaders, say less than 20,000 pounds gross weight, can travel aboard step-deck trailers. The trick is negotiating the steep ramps used for step-deck trailer access, but it can be done.
Shipping Crawler loaders blades can be difficult. Some states impose strict regulations, such as removing the blade before transport. Make sure to ask your representative to alert you to dozer-blade transport restrictions in the states in which your load will travel.
HEAVYHAULERS.COM
START YOUR SHIPMENT TODAY!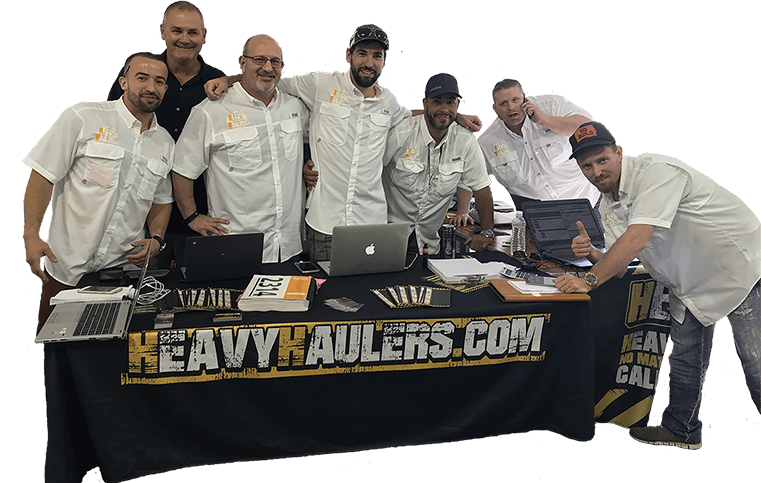 We Are Ready To Help You Haul Your Equipment!
Common Equipment Heavy Haulers Transports
Trust Heavy Haulers to transport any brand of equipment you own. Most of our drivers are experienced heavy-machinery operators who can safely maneuver your loads aboard our trailers. Some of the brands we have shipped include:
Heavy Haulers Ships Across All 50 States
Alabama - Alaska - Arizona - Arkansas - California - Colorado - Connecticut - Delaware - Florida - Georgia - Hawaii - Idaho - Illinois - Indiana - Iowa - Kansas - Kentucky - Louisiana - Maine - Maryland - Massachusetts - Michigan - Minnesota - Mississippi - Missouri - Montana - Nebraska - Nevada - New Hampshire - New Jersey - New Mexico - New York - North Carolina - North Dakota - Ohio - Oklahoma - Oregon - Pennsylvania - Rhode Island - South Carolina - South Dakota - Tennessee - Texas - Utah - Vermont - Virginia - Washington - West Virginia - Wisconsin - Wyoming
Looking For Transport
With a Specific Trailer?

Max Weight: 150,000+ lbs. | Main Deck Length 29 ft.
| Well Width 8.5 ft. | Legal Height Limit 11.6 ft.

Max Weight: 48,000 lbs. | Max Length 53 ft.
| Max Width 8.5 ft. | Max Height 8.5 ft.
Max Weight: 48,000 lbs. Max Length 53 ft. |
Max Width 8.5 ft. | Max Height 11 ft.
Max Weight: 45,000 lbs. | Max Length 29 ft.
| Max Width 8.5 ft. | Max Height 11.5 ft.
Heavy Haulers Pilot Car Services
Are you looking for a reliable pilot car
for your transport?
Get Started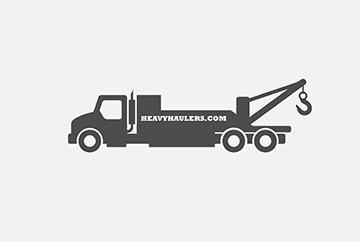 Crawler Loader Best Towing Service from Heavy Haulers
Need a crawler loader towing service? At Heavy Haulers our trailer operators have high skills in dealing all types of trailers available in Heavy Hauling thus it is easy to deal with any emergency that may occur during the towing process. The time our team uses in shipping your machinery is the least to ensure that we do not interfere with your plans regarding the machinery. Our drivers are also equipped with the required safety standards to ensure they are safe as well as the other road users. Call us now! (800) 908-6206
Heavy Haulers Ships Construction Crawler loaders
Heavy Haulers ships construction Crawler loaders. Speak with one of our logistics professionals to arrange efficient and affordable transportation for your construction Crawler loader. Your representative shops for the best rates for you, dispatches your load when you're ready, and shepherds your transport to a successful conclusion. Let's begin our relationship today.
Heavy Haulers offers:
Door-to-door transport
24/7 Customer Service
Free Cancellations
Contingency Insurance