Generator Transport through Heavy Haulers
Companies have a variety of power needs, including a backup source when lines are down. For the commercial or industrial business owner, a backup power generator is a necessity to guarantee consumer needs continue to be met even when Mother Nature strikes. Choosing a generator for your business is only half of the challenge. The other is getting the equipment to your location and installed for use. Heavy Haulers transport generators to locations all over the United States, Canada and Mexico. We take care of the legal requirements and permits you need and offer front-door service.
Generator Hauling
Hauling Ingersol Rand Generator
Brian G. at Heavy Haulers transported these generators. One of these is a 2007 ingersol rand the other was a 2007 wacker g-125. The total length of both was 12 feet. The total width was 8 feet and the total height was 8 feet. Each machine weighed approximately 8,000 lbs. This journey was 1,241 miles and took 3 days from pick up to delivery! Call our agent Brian G. to schedule your next transport! (954) 603-1344.
Shipping Kohler Generator
This transport was rather unique for Heavy Haulers. The pick up location did not have forklifts but we were able to secure a rollback flatbed with a winch to pull it on to the trailer. Our agents are ready to assist with any needs for any transport! This Generator weighed only 3,000 pounds and was 10 feet long, 4 feet wide and 5 feet high. Whatever your transport needs call our agent Eddie at Heavy Haulers! (727) 232-0105.
Transporting Wacker G-125 Generator
Heavy Haulers can transport more than just heavy machinery. This is one of our transports from Dickinson, ND to Ackerly, TX approximately 1,241 miles. Trust us to get your implements or miscellaneous equipment transported. We transported these two generators for one of our repeat clients! You need a trailer and we provide the carrier! Call Brian G. to schedule your next shipment with Heavy Haulers today! (954) 603-1344.
See what you need?
Call us for a FREE Shipping Estimate at (800) 908-6206
Common Trailer Types Available from Heavy Haulers.
Heavy Haulers specializes in hauling heavy loads such as construction equipment, oil field rigging and Super Loads. We are wideload experts! We offer an extensive range of trailer choices, including:
Max Weight: 48,000 lbs. | Max Length 53 ft. | Max Width 8.5 ft. | Max Height 11 ft.




Max Weight: 45,000 lbs. | Max Length 29 ft. | Max Width 8.5 ft. | Max Height 11.5 ft.
Max Weight: 150,000+ lbs. | Main Deck Length 29 ft. | Well Width 8.5 ft. | Legal Height Limit 11.6 ft.




Max Weight: 48,000 lbs. | Max Length 53 ft. | Max Width 8.5 ft. | Max Height 8.5 ft.
Types of Equipment Heavy Haulers has Experience Transporting
Trust Heavy Haulers to transport any brand of equipment you own. Most of our drivers are experienced heavy-machinery operators who can safely maneuver your loads aboard our trailers. Some of the brands we have shipped include: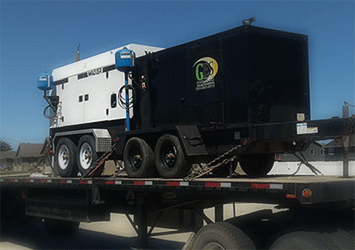 General Transport of Power Generators
The logistics involved in shipping industrial generators involves extensive planning and organization. Depending on the size and permits required, a flat-bed, single drop flat bed or double-drop extendable trailer will be used to transport the generator across the continent. Some states require transport professionals to file oversized permits to travel state highways. Heavy Haulers is licensed, bonded and insured to make sure your generator reaches your business unscathed and fully-functioning. Give us a call and let us know what kind of generator you need for your business.