Heavy Haulers Transports Any Size Power Generator Locally or Across the Country!
Get power where you need it when you need it, using Heavy Haulers generator transport services. Our elite team of logistics specialists and commercial drivers safely delivers your commercial generator from one job site to the next, making sure that you're ready to begin on time. Whether you need a temporary generator to complete your commercial build or remodel – or if you need one delivered to ensure that your business continues even in a power outage, turn to Heavy Haulers. Our hauling equipment and professional team of drivers and logistics specialists are ready to help! Call us at (800) 908-6206.
Superior Generator Transportation Services
Choosing Heavy Haulers for your generator shipping needs means a choice for bonded, insured drivers capable of delivering your generator anywhere, from rugged country construction to city remodeling jobs. We take care to protect the delicate parts from all elements when shipping, including placing it on the proper trailer, strapping it securely, and covering it to avoid the computer grid from being damaged. Our services include shipping diesel generators to construction sites, delivering natural gas generators to a busy remodel project, or transporting propane generators to secluded, undeveloped backcountry.
Your Hassle-Free Generator Shipping Experience Starts Now
Begin with a consultation with one of Heavy Hauler's logistics specialists. We'll ask you about the generators you need to transport, including weight and timeline. The door-to-door delivery route is planned meticulously, focusing on traveling roads which are safely rated for your generator transport. We're aware of state and local transit regulations, so you don't have to be! Paperwork for weigh stations and customs is included with your service. Don't delay – time is money so give Heavy Haulers a call at (800) 908-6206 today for your generator transportation!
Recent Generator Shipments by Heavy Haulers
See what you need?
Call us for a FREE Shipping Estimate at (800) 908-6206
Safe and Secure Generator Towing Services with Heavy Haulers (800) 908-6206
Need generators towing services? Our logistics team is up to the task to pick your power generator from one point of use to another. At Heavy Haulers, we boast of a wide variety of trailers such as double removable goosenecks, double decks and extendable drop decks that offer us a lot of versatility that enables us in towing any equipment regardless of the size, shape or height. Call us at (800) 908-6206 and get a glimpse of greatness in the towing industry.
We transport many brands of Generators across the country and North America
Trust Heavy Haulers to transport any brand of trailer you own. We are experienced in handling all types of brands and manufacturers, we have hands-on experience shipping all trailer manufacturers there is on the road! Some of the trailer brands we commonly ship include:
Heavy Haulers Ships Across All 50 States
Alabama - Alaska - Arizona - Arkansas - California - Colorado - Connecticut - Delaware - Florida - Georgia - Hawaii - Idaho - Illinois - Indiana - Iowa - Kansas - Kentucky - Louisiana - Maine - Maryland - Massachusetts - Michigan - Minnesota - Mississippi - Missouri - Montana - Nebraska - Nevada - New Hampshire - New Jersey - New Mexico - New York - North Carolina - North Dakota - Ohio - Oklahoma - Oregon - Pennsylvania - Rhode Island - South Carolina - South Dakota - Tennessee - Texas - Utah - Vermont - Virginia - Washington - West Virginia - Wisconsin - Wyoming
Looking For Transport
With a Specific Trailer?

Max Weight: 150,000+ lbs. | Main Deck Length 29 ft.
| Well Width 8.5 ft. | Legal Height Limit 11.6 ft.

Max Weight: 48,000 lbs. | Max Length 53 ft.
| Max Width 8.5 ft. | Max Height 8.5 ft.
Max Weight: 48,000 lbs. Max Length 53 ft. |
Max Width 8.5 ft. | Max Height 11 ft.
Max Weight: 45,000 lbs. | Max Length 29 ft.
| Max Width 8.5 ft. | Max Height 11.5 ft.
Heavy Haulers Pilot Car Services
Are you looking for a reliable pilot car
for your transport?
Get Started
HEAVYHAULERS.COM
START YOUR SHIPMENT TODAY!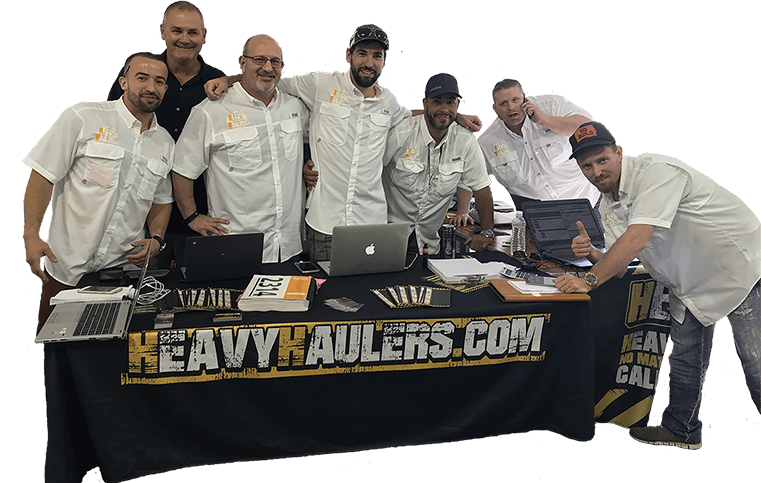 We Are Ready To Help You Haul Your Equipment!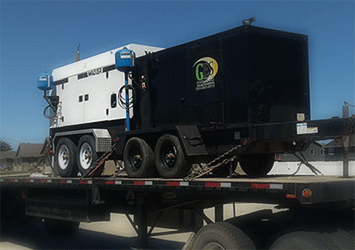 General Transport of Power Generators
The logistics involved in shipping industrial generators involves extensive planning and organization. Depending on the size and permits required, a flat-bed, single drop flat bed or double-drop extendable trailer will be used to transport the generator across the continent. Some states require transport professionals to file oversized permits to travel state highways. Heavy Haulers is licensed, bonded and insured to make sure your generator reaches your business unscathed and fully-functioning. Give us a call and let us know what kind of generator you need for your business.Transporte De Generadores.