Heavy Haulers Transports Construction Compactors With Confidence
If you want your construction compactor to arrive safely at your construction site without any issues, then you need to hire the right company to transport it. Whether you are shipping, towing, moving, hauling, or transporting a construction compactor, you need to hire the right team to perform the job correctly. Therefore, all our many transportation services are also at your full disposal to make sure that you get the follow-up that you deserve to ensure that your construction compactor has arrived safely at its destination.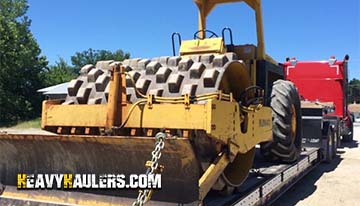 1988 Bomag BW213 Compactor Being Shipped
Heavy Haulers Ensures Your Construction Compactor will be Transported Safely to Any Location - FULLY INSURED
Therefore, you ought to make sure that you contact Heavy Haulers today. As an essential player serving the construction compactor transportation market, Heavy Haulers has always been ready to adapt to every one of the market developments in the world of shipping, towing, hauling, moving, and transporting construction compactors. Furthermore, the extreme professionalism of our company has assisted us to always guarantee help for all our patrons in the transporting of construction compactors.
The Experts in Transporting Construction Compactors!
A construction compactor works by reducing a mass through the mechanism of compaction. Consequently, if you wish to perform your construction work correctly, then you need to make sure that your soil and your pavement is compacted before you may begin to build upon it. Furthermore, the use of a fully functional construction compactor is essential if you wish to achieve your construction project effectively.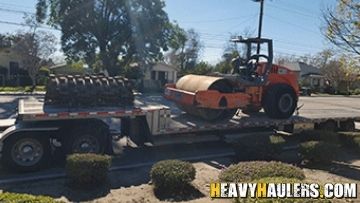 Superior Construction Compactor Transport with Heavy Haulers
The high level of our expertise in the world of transportation, therefore, enables us to offer a vast range of transportation solutions for all our patrons. Moreover, our transportation solutions are always customized and adapted to suit each of the needs of all of our clients. With our transportation solutions, we will work with you to set the cost of our services which are to be carried out, and we will do everything within our power to make sure that all your shipping, moving, towing, hauling, and transportation needs are satisfied.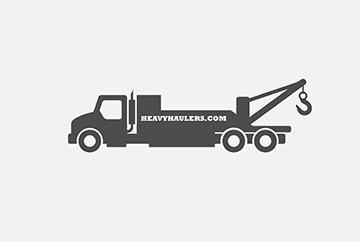 Experience Superior Towing Services for Your Construction Compactor with Heavy Haulers| (800) 908-6206|
Need a compactor towing service? Compactor towing services do not require an inexperienced company because of the sensitive nature of the activity. Heavy Haulers has been in the industry for some decades, and they do not take anything for granted. Our promised time for pick up of your cargo is a guarantee. Our team will always arrive on time to arrange for the towing of your heavy machinery. A call through (800) 908-6206 will direct you to your dream towing experience at Heavy Haulers.
HEAVYHAULERS.COM
START YOUR SHIPMENT TODAY!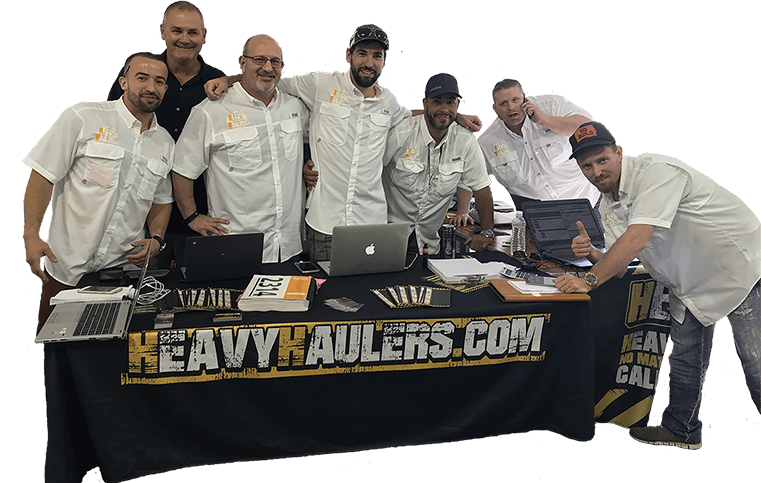 We Are Ready To Help You Haul Your Equipment!
HOW TO SHIP A CONSTRUCTION COMPACTOR
Choose Heavy Haulers to ship your construction compactor – and the rest of your excavating and paving gear. Construction compactors always ship as oversized loads, due to their weight and the fact that many aren't rated to travel along normal roadways. Due to their sheer weight, construction compactors will ship either on an RGN trailer or a step deck trailer. Professional hauling services will securely strap down your vehicle to keep it firmly in place while moving.
In addition to multi-axle trailers, construction compactors need rigs with enough torque to pull the load and experienced drivers trained to successfully navigate both high speeds on open highways and compared urban areas. Your heavy equipment shipment may need an escort convoy, as well – your Heavy Haulers logistics expert can tell you when creating your bid.
Common Equipment Heavy Haulers Transports
Trust Heavy Haulers to transport any brand of equipment you own. Most of our drivers are experienced heavy-machinery operators who can safely maneuver your loads aboard our trailers. Some of the brands we have shipped include:
Heavy Haulers Ships Across All 50 States
Alabama - Alaska - Arizona - Arkansas - California - Colorado - Connecticut - Delaware - Florida - Georgia - Hawaii - Idaho - Illinois - Indiana - Iowa - Kansas - Kentucky - Louisiana - Maine - Maryland - Massachusetts - Michigan - Minnesota - Mississippi - Missouri - Montana - Nebraska - Nevada - New Hampshire - New Jersey - New Mexico - New York - North Carolina - North Dakota - Ohio - Oklahoma - Oregon - Pennsylvania - Rhode Island - South Carolina - South Dakota - Tennessee - Texas - Utah - Vermont - Virginia - Washington - West Virginia - Wisconsin - Wyoming
Looking For Transport
With a Specific Trailer?

Max Weight: 150,000+ lbs. | Main Deck Length 29 ft.
| Well Width 8.5 ft. | Legal Height Limit 11.6 ft.

Max Weight: 48,000 lbs. | Max Length 53 ft.
| Max Width 8.5 ft. | Max Height 8.5 ft.
Max Weight: 48,000 lbs. Max Length 53 ft. |
Max Width 8.5 ft. | Max Height 11 ft.
Max Weight: 45,000 lbs. | Max Length 29 ft.
| Max Width 8.5 ft. | Max Height 11.5 ft.
Heavy Haulers Pilot Car Services
Are you looking for a reliable pilot car
for your transport?
Get Started