Shipping Compressed Natural Gas (CNG) Compressors With Heavy Haulers
Compressors hold air or compressed natural gas (CNG) for a multitude of uses. Air compressors are often used to power pneumatic tools, while CNG compressors provide refueling options for vehicles as well as pipeline gas injection. They come in all styles and sizes to fit the needs of the various demographics that use it. Although smaller tanks are portable, many industrial sizes require a substantially larger transport system. At Heavy Haulers, we go the extra mile to ensure your compressor reaches its final destination in the same shape it left the manufacturer.
(CNG) Compressed Natural Gas Compressor Transport Services
Compressed Natural Gas is a relatively new form of transportation fuel, as well as providing other uses for industries across the globe. The natural gas contained in a CNG compression is squeezed down to one percent of its natural volume, providing a highly pressurized system of up to 350 hp. Advantages of using CNG are many, including an environmentally-friendly reputation and a powerful yet quiet machine that can handle a variety of functions. We transport CNG Compressors to and from anywhere in the U.S., including Hawaii, and are proud to serve the community by delivering high-quality brands like Ingersoll Rand and Sauer Compressor.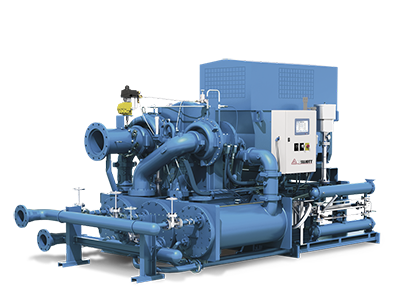 Have a Mobile (CNG) Compressed Natural Gas Compressor you Need to get Moved?
Relatively new on the scene, mobile CNG compressors makes a good backup for dedicated CNG refueling stations. Their small size makes them more popular among small business owners, as they can be conveniently installed just about anywhere. But with pressure-sensitive parts and a bulky appearance, mobile CNG compressors are best transported by professionals who can guarantee safe delivery of your compressor wherever you're located in the country. Heavy Haulers has the tools and professional staff available to transport your compressor safely to its final location.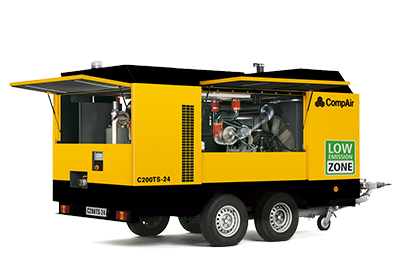 Are You Looking for Compressor Shipping
Services?
We handle all aspects of Compressor Hauling.
Heavy Haulers provides all transport services including:
• Compressor Shipping
• Compressor Shipping Cost
• How to Ship a Compressor
• Cheap Compressor Transport
• Hauling Best Type of Compressor
• Shipping a Compressor Overseas
• Cost of Shipping a Compressor
• Moving Compressors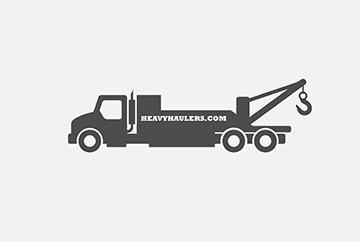 Enjoy Compressors Towing With Heavy Haulers (800) 908-6206
Need compressor towing service? At Heavy Haulers, we ship all types of machinery, ranging from semi-trailer trucks counterweight loads and any oversized loads to any destination. With Heavy Haulers, you can trust your load will reach its destination on –time, safely and securely with no damages. Towing of compressor machines is not a new task to us. We do towing of heavy machinery every day. Call through (800) 908-6206 and experience the best towing services.
HEAVYHAULERS.COM
START YOUR SHIPMENT TODAY!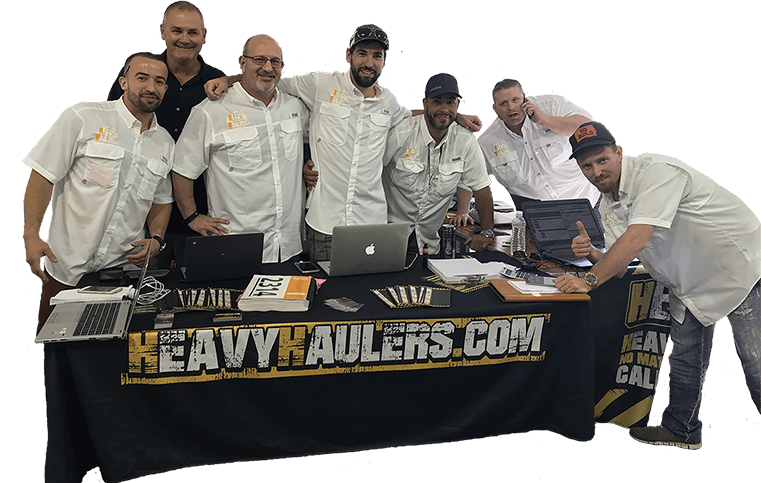 We Are Ready To Help You Haul Your Equipment!
Manufacturers of Compressors Heavy Haulers has Experience Transporting
Trust Heavy Haulers to transport any brand of Compressor you own. Most of our drivers are experienced heavy-machinery operators who can safely maneuver your loads aboard our trailers. Some of the brands we have shipped include:
Atlas Copco

Cambell Hausfeld

Champion

Coleman Powermate

Craftsman

Devilbiss

DeWalt

Emglo
Gardner Denver

Grex

Grizzly

Hitachi

Husky

Ingersoll Rand

Jenny Air

Makita
Maxus

Porter-Cable

Ridgid

Rol-Air

Sanborn

Senco

Stanley-Bostitch

Thomas
Heavy Haulers Ships Across All 50 States
Alabama - Alaska - Arizona - Arkansas - California - Colorado - Connecticut - Delaware - Florida - Georgia - Hawaii - Idaho - Illinois - Indiana - Iowa - Kansas - Kentucky - Louisiana - Maine - Maryland - Massachusetts - Michigan - Minnesota - Mississippi - Missouri - Montana - Nebraska - Nevada - New Hampshire - New Jersey - New Mexico - New York - North Carolina - North Dakota - Ohio - Oklahoma - Oregon - Pennsylvania - Rhode Island - South Carolina - South Dakota - Tennessee - Texas - Utah - Vermont - Virginia - Washington - West Virginia - Wisconsin - Wyoming
Looking For Transport
With a Specific Trailer?

Max Weight: 150,000+ lbs. | Main Deck Length 29 ft.
| Well Width 8.5 ft. | Legal Height Limit 11.6 ft.

Max Weight: 48,000 lbs. | Max Length 53 ft.
| Max Width 8.5 ft. | Max Height 8.5 ft.
Max Weight: 48,000 lbs. Max Length 53 ft. |
Max Width 8.5 ft. | Max Height 11 ft.
Max Weight: 45,000 lbs. | Max Length 29 ft.
| Max Width 8.5 ft. | Max Height 11.5 ft.
Heavy Haulers Pilot Car Services
Are you looking for a reliable pilot car
for your transport?
Get Started
Let Heavy Haulers Transport your (CNG) Compressed Natural Gas Compressor
Compressed air and gas tanks are used in at least eleven separate business and technology sectors in the U.S., including the aerospace industry, fabrication, mining industry and in shipping. You can trust Heavy Haulers Transport to provide your company fast, reliable delivery of your compression equipment, whether you choose compressed air or CNG, high pressure or low-pressure capacity, centrifugal, silent air or screw air styles. Call us today at (800) 908-6206 for more information or to request a shipping quote.
HOW TO SHIP COMPRESSED NATURAL GAS COMPRESSORS
Heavy Haulers has the expertise to move your heavy natural gas compressor. These machines are ideal fuel sources for smaller businesses although they still need precede equipment and certified haulers to move. A flatbed trailer with multiple axles is generally sufficient for shipping natural gas compressors.
In addition to the properly rated trailer and rig for transporting your compressor, you'll also need a forklift for smaller compressors and perhaps a crane for the larger industrial sized ones. Expert route planners will ensure that your compressor travels safely down busy highways and through narrow urban streets.