How to Ship Your Bending Machine Where It Needs to Be - With Heavy Haulers!
Bending machines can play an important part for a wide range of manufacturing processes in a wide range of sectors. However, they can't do their jobs unless they are exactly where they are supposed to be, which can be much more complicated than it sounds. After all, bending machines are big, bulky, and expensive pieces of equipment, meaning that they can't be shipped from place to place by just any hauler.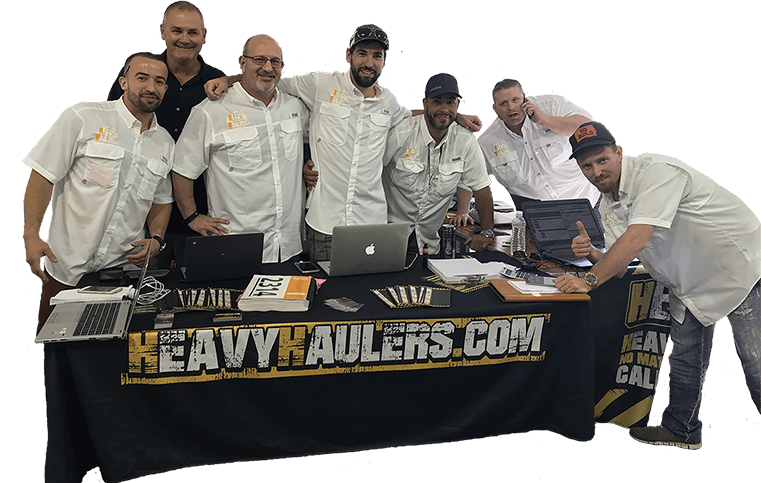 How to Transport a Bending Machine
The safe and legal transportation of bending machines can seem like a nightmare without the right carriers and loaders to carry out the process. We specialize in the pick-up and delivery of heavy machinery and to different locations across the 50 states. When shipping bending machines, we use a specific loading, unloading and transport protocol.
This the best practice—the only method. We recommend using the right guidelines to carry out transportation. Many possible combinations can be used in the transportation of your bending machine. That said, factoring the viability of each option is our job, and our team of experts is always ready to serve your claim.
Max Weight: 48,000 lbs. | Max Length 53 ft. | Max Width 8.5 ft. | Max Height 11 ft.




Max Weight: 45,000 lbs. | Max Length 29 ft. | Max Width 8.5 ft. | Max Height 11.5 ft.
Max Weight: 150,000+ lbs. | Main Deck Length 29 ft. | Well Width 8.5 ft. | Legal Height Limit 11.6 ft.




Max Weight: 48,000 lbs. | Max Length 53 ft. | Max Width 8.5 ft. | Max Height 8.5 ft.
We Transport Bending Machines In All 50 States
As a result, whether you need shipping for your bending machine or something else altogether, you can count on Heavy Haulers to get the job done in a fast and reliable manner across all 50 states. If you are still not sure that we're the hauling service that you need for your problems, you should feel encouraged to contact us at your earliest convenience to learn about our process. We know that what we transport is important for our clients, which is why we want to make sure that you know exactly what makes us the hauling service provider to count on when you need the right results.
Call Heavy Haulers toll free at (800) 908-6206 and get a free quote for your bending machinery transport needs!