How a Plasma Machine Works so You Can Ship One Without Hassle
Plasma is the fourth state of matter. Furthermore, a plasma machine is used to form precise shapes. These machines function by placing an electric charge through a specific type of gas that is sent through an opening. The gases which are utilized for these devices vary, but they are always one of a few different gases.
Plasma cutting sees use for a wide range of materials that include but are not limited to aluminum, copper, and steel, thus explaining why plasma cutters see use in places that range from salvage operations to fabrication shops. However, someone needs to move those plasma cutters from place to place to ensure that they are ready for their users when they need them, which is where Heavy Haulers can step in.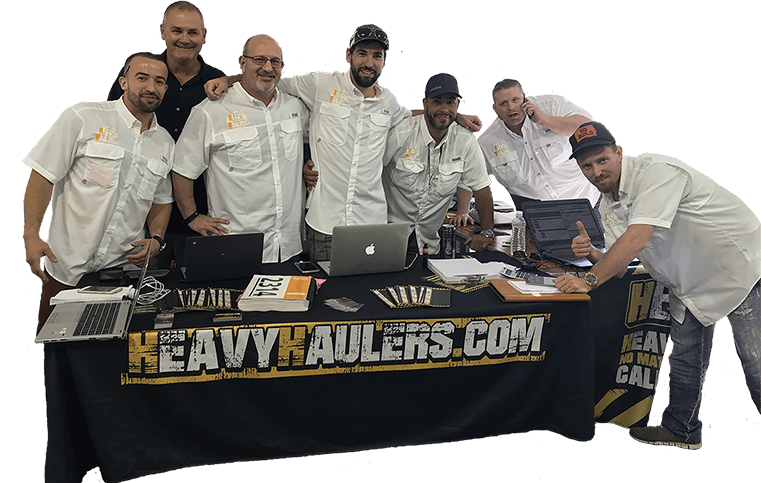 How to Transport a Plasma Machine
We cannot insist enough—our company is found on safety; it's the backbone of the freight industry. From personal protective equipment to constant machinery maintenance we do not leave anything to chance.
Several factors contribute to the success of shipping plasma machines across all states and locally and safety is the dominant factor. Next time you are looking for a company to ship your plasma machine, do not compromise your safety for lower prices. Call us, and we will openly avail our services to your project.
Max Weight: 48,000 lbs. | Max Length 53 ft. | Max Width 8.5 ft. | Max Height 11 ft.




Max Weight: 45,000 lbs. | Max Length 29 ft. | Max Width 8.5 ft. | Max Height 11.5 ft.
Max Weight: 150,000+ lbs. | Main Deck Length 29 ft. | Well Width 8.5 ft. | Legal Height Limit 11.6 ft.




Max Weight: 48,000 lbs. | Max Length 53 ft. | Max Width 8.5 ft. | Max Height 8.5 ft.
Plasma Machine Shipping Services for All 50 States
In short, Heavy Haulers specializes in the transportation of machines, vehicles, and other heavy cargo across the United States. In fact, our capabilities ensure that we can move whatever it is that our clients need to be moved regardless of its size, its weight, and other considerations of importance. Better still, we are true veterans of our chosen profession, meaning that we have the expertise and experience needed to figure out a method as well as a transportation route needed to get our cargo to where it needs to be in a most efficient manner. Considering how important something like a plasma cutter can be for its intended user, this can relieve them of a lot of stress over whether the machinery will get to them on time or not.
Of course, if you are interested in shipping services for either plasma cutters or some other kind of big, bulky, and important cargo, chances are good that you still have questions that you want to ask. After all, you need to make sure that your cargo is going to get where it needs to go on time and on budget, which is why we are prepared to addresses all of your concerns so that you can have maximum peace of mind. On top of this, we'll even give you a free estimate of what our shipping service will cost you so that you can know exactly what you will get in exchange for exactly what you will have to pay.
Call Heavy Haulers toll free at (800) 908-6206 and get a free quote for your plasma cutting machinery transport needs!