Capping Machine Equipment Transport with Heavy Haulers
You may need to transport a capping machine, but not know where to start. Fear not, the Heavy Haulers capping machine equipment delivery team is here to help you with every aspect of capping machine transport. We'll help you with the paperwork and permits required for oversized capping machine delivery, plan the safest, quickest, and most appropriate travel routes, and provide you with experienced haulers who can safely maneuver your expensive capping equipment onto our trailers.
If you've hauled a capping machine previously, you'll know that capping equipment delivery has some precise transport requirements. To avoid being caught unprepared, trust us to haul a capping machine for you. Our nationwide network of haulers can provide a capping machine equipment delivery at short notice. We can help you to transport capping machines and associated equipment, including bottle conveyors and automatic filling machines. Every one of our haulers is fully insured and licensed to carry out capping machine equipment transport. Call now! (800) 908-6206
Contact Our Expert Shipping Specialist's
(800) 908-6206
Comprehensive Capping Machine Delivery Services
Our capping machine delivery services include the route mapping, scheduling, and transportation of all types of capping machines. Whether you're moving an inline capping machine from one site to another, or buying and selling used capping machine equipment and need a reputable hauler to handle the delivery, our professional haulers and sophisticated fleet of trailers can be at your service.
Capping machines are integral to a wide range of industries, helping to securely cap containers filled with pharmaceutical medicines, cosmetics, and chemicals. Automatic and semi-automatic capping machines precisely connect caps and lids to filled containers. It's possible to scale production through the use of automatic capping machines quickly. If you're finding yourself in need of more capping machines on-site, trust the Heavy Haulers team to transport additional equipment to your production site, and we'll haul your capping machine right to your door.
Common Types of Capping Machine:
● Automatic Capping Machines
● Semi-automatic Capping Machines
● Chuck Capping Machines
● Inline Capping Machines
● Hybrid Capping Machines
● Spindle Capper Machines
● Snap Capper Machines
● Screw Capper Machines
● Kinnex Cappers
● Turbofil Cappers
How to Ship a Capping Machine
Shipping a capping machine with the Heavy Haulers capping machine transport delivery team is hassle-free. We can help you to ship a capping machine anywhere in the United States, through our fully coordinated door-to-door capping machine transportation service. If you need capping machine haulage, contact one of our experts. We understand that capping equipment delivery doesn't need a one-size-fits-all approach. That's why we encourage you to speak to us so that we can coordinate the perfect capping machine transport delivery for you. We can ship all types of capping machinery as part of our capping machine hauling service. Please contact us to find out more.
Common Trailer Types Available from Heavy Haulers
Heavy Haulers specializes in hauling heavy loads such as construction equipment, oil field rigging and Super Loads. We are wideload experts! We offer an extensive range of trailer choices, including:
Max Weight: 48,000 lbs. | Max Length 53 ft. | Max Width 8.5 ft. | Max Height 11 ft.




Max Weight: 45,000 lbs. | Max Length 29 ft. | Max Width 8.5 ft. | Max Height 11.5 ft.
Max Weight: 150,000+ lbs. | Main Deck Length 29 ft. | Well Width 8.5 ft. | Legal Height Limit 11.6 ft.




Max Weight: 48,000 lbs. | Max Length 53 ft. | Max Width 8.5 ft. | Max Height 8.5 ft.
See what you need?
Call us for a FREE Shipping Estimate at (800) 908-6206
HEAVYHAULERS.COM
START YOUR SHIPMENT TODAY!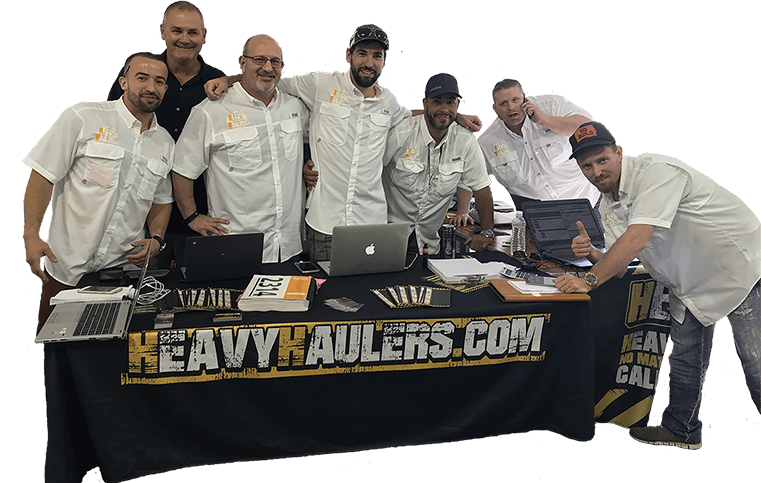 We Are Ready To Help You Haul Your Equipment!
See what you need?
Call us for a FREE Shipping Estimate at (800) 908-6206