Shipping Your Cross Belt Sorter Locally or Long Distance
Heavy Haulers prides in having a team of proficient and experienced transport experts who are capable of shipping your cross belt sorter. Our operators are located in all towns and cities in North America, Canada as well as Mexico. Whenever you need Heavy Haulers, reach out to our customer service agents who work around the clock to see to it that your cross belt sorter is shipped as you want it to.
Heavy Haulers only works with licensed, experienced, and insured drivers. We would never place your cross belt sorter in the hands of someone we do not trust because we want your cargo to get the best care. Once we get to the agreed pick up location, we will reach out to you. We can also come to your doorstep if you request us to. Our door-to-door cross belt sorter services are reliable and designed to meet your individual needs. Call now! (800) 908-6206.
Contact Our Expert Shipping Specialist's
(800) 908-6206
Cross Belt Sorter Shipping and On Time Delivery
A cross belt sorter is a common kind of a conveyor-based sortation system. A cross belt sorter typically comes with a chain of short conveyor belts that you will find along the main track. A cross belt sorter is usually used in distribution centers and courier organizations' hubs, and the systems have different features depending on the products in a particular industry. Cross belt sorters have various designs, and the one you pick when you are making your purchase will be determined by your needs.
When you require to move a cross belt sorter, call Heavy Haulers because we have the necessary expertise and equipment to deliver your shipment securely. Our operators will start making plans for the transportation of the cross belt sorter as soon as possible to guarantee fast delivery. Besides, we will also obtain contingency insurance for the cross belt sorter. Call now! (800) 908-6206.
Common Types of Cross Belt Sorters Heavy Haulers Transports
● Vertical Cross Belt Sorter,
● Horizontal Cross Belt Sorter,
How to Ship your Cross Belt Sorter with Heavy Haulers
Moving your cross belt sorter, no matter its size, type, or brand, is pretty straightforward with Heavy Haulers. To benefit from the assistance of incredible experts at Heavy Haulers, all you have to do is call us to let us know about your cross belt sorter's dimensions so that we can partner it with the best transportation trailer. We will also do the necessary paperwork to ship it without encountering any legal complications.
Before Heavy Haulers begins to move your cross belt sorter, we will ensure that the heavy equipment is well-prepared for the move. This includes ensuring that the cross belt sorter is clean, and all the parts are loaded and professionally secured on our trailer to prevent shifting or sliding during the trip. Call now! (800) 908-6206
Looking For Transport
With a Specific Trailer?

Max Weight: 150,000+ lbs. | Main Deck Length 29 ft.
| Well Width 8.5 ft. | Legal Height Limit 11.6 ft.

Max Weight: 48,000 lbs. | Max Length 53 ft.
| Max Width 8.5 ft. | Max Height 8.5 ft.
Max Weight: 48,000 lbs. Max Length 53 ft. |
Max Width 8.5 ft. | Max Height 11 ft.
Max Weight: 45,000 lbs. | Max Length 29 ft.
| Max Width 8.5 ft. | Max Height 11.5 ft.
HEAVYHAULERS.COM
START YOUR SHIPMENT TODAY!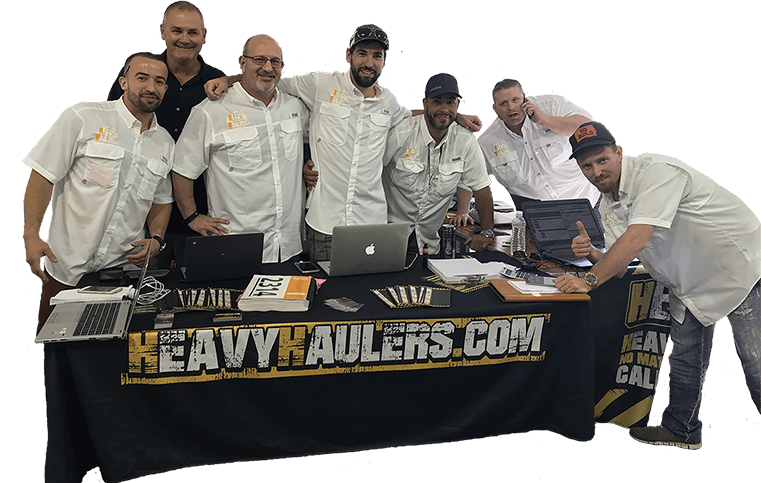 We Are Ready To Help You Haul Your Equipment!
Common Equipment Heavy Haulers Transports
Trust Heavy Haulers to transport any brand of equipment you own. Most of our drivers are experienced heavy-machinery operators who can safely maneuver your loads aboard our trailers. Some of the brands we have shipped include:
See what you need?
Call us for a FREE Shipping Estimate at (800) 908-6206