Smooth Shipping of Tunnel Pasteurizers throughout America
Tunnel pasteurizer transport can take many forms, depending on the size and weight of your shipment. Our tunnel pasteurizer transport service can help you to ship new and used pasteurizers, and you can rely on us for tunnel pasteurizer haulage in every state. We serve every major city and can coordinate transportation to and from any location in North America.
To ensure you have a smooth tunnel pasteurizer delivery experience, we will combine all necessary tunnel pasteurizer transport services into one easy-to-understand service package. Our tunnel pasteurizer delivery transport operates on a door-to-door basis, so you won't need to coordinate any of the associated travel. We've got scheduling experts who know the best time of day to transport your equipment, logistics professionals that know the best routes, and drivers comfortable handling all types of heavy-duty tunnel pasteurizers in all road conditions. Let's get started! (800) 908-6206
Contact Our Expert Shipping Specialist's
(800) 908-6206
Tunnel Pasteurizer Uses and Transport
The capacity of a tunnel pasteurizer varies, with some industrial options capable of sterilizing up to 60,000 bottles or cans in an hour. We know that as a tunnel pasteurizer shipping company, we need to have the flexibility to meet the transport requirements of tunnel pasteurizers of all sizes. That's why we've spent the last decade amassing a sophisticated, reliable fleet of trucks and trailers that can handle tunnel pasteurizer delivery of all sizes. Whether you're pasteurizing beer bottles, wine, juice, carbonated drinks, non-carbonated drinks, or canned foods with your tunnel pasteurizer equipment, we've got the transport network capable of supporting you when you need it moved.
Tunnel pasteurizers are often constructed of heavy-duty stainless steel with a protective coating that's capable of withstanding abrasive blasting. Inside the machine are often mechanical components, anchored tanks, sprayers, and conveyors. When you need to haul a tunnel pasteurizer, a heavy-duty equipment delivery company like Heavy Haulers is well-placed to meet your every requirement. Not only do we have the right trailers, but we've also got the right loading equipment and professionally trained haulers who will do all the heavy lifting and securing for you.
Common Types of Tunnel Pasteurizer:
● Reversible Tunnel Pasteurizer
● Single Deck Tunnel Pasteurizer
● Double Deck Tunnel Pasteurizer
● LinaFlex Tunnel Pasteurizer
● Krones Tunnel Pasteurizer
● Hermis TP Series
How to Ship a Tunnel Pasteurizer with Heavy Haulers
We begin the tunnel pasteurizer shipping process by determining the dimensions of your product, calculating transport based on shipping origin and destination, and providing a free, comprehensive quote for our tunnel pasteurizer shipping service. We will match your tunnel pasteurizer with a suitable trailer and shipping expert that's available in your area. The Heavy Haulers tunnel pasteurizer equipment transport team will provide a seamless door-to-door service, handling paperwork, route planning, loading, and offloading for you. Call now to find out who's available to ship a tunnel pasteurizer in your location! (800) 908-6206
Common Trailer Types Available from Heavy Haulers
Heavy Haulers specializes in hauling heavy loads such as construction equipment, oil field rigging and Super Loads. We are wideload experts! We offer an extensive range of trailer choices, including:
Max Weight: 48,000 lbs. | Max Length 53 ft. | Max Width 8.5 ft. | Max Height 11 ft.




Max Weight: 45,000 lbs. | Max Length 29 ft. | Max Width 8.5 ft. | Max Height 11.5 ft.
Max Weight: 150,000+ lbs. | Main Deck Length 29 ft. | Well Width 8.5 ft. | Legal Height Limit 11.6 ft.




Max Weight: 48,000 lbs. | Max Length 53 ft. | Max Width 8.5 ft. | Max Height 8.5 ft.
See what you need?
Call us for a FREE Shipping Estimate at (800) 908-6206
HEAVYHAULERS.COM
START YOUR SHIPMENT TODAY!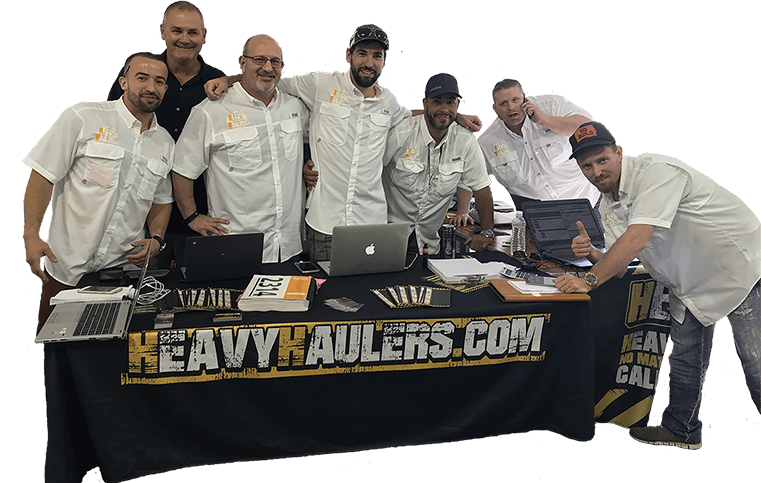 We Are Ready To Help You Haul Your Equipment!
See what you need?
Call us for a FREE Shipping Estimate at (800) 908-6206