We'll Deliver a Gear Shaping Machine Anywhere, Any Time!
The Heavy Haulers gear shaping machine shipping experts are here to assist you at any time. Thanks to our nationwide gear shaping machine delivery service network, we can offer a variety of transport services, including same-day loading and efficient cross-country gear shaping machine transport. We serve all 50 U.S. states with the same vast range of gear shaping machine shipping services, including busy city center destinations as well as remote drop off points.
If you need a gear shaping machine delivery at short notice, contact our expert logistics team, and we'll make the suitable arrangements. More than a decade of heavy equipment transport experience has led us to develop an efficient gear shaping machine shipping process that will take care of all of the intricacies associated with the transport of these heavy machines. We'll prepare the correct travel permits, determine the best route and time to travel on U.S. roads, as well as deal with any customs barriers or toll processes that may be in place during the journey our gear shaping transport service haulers take. Call now! (800) 908-6206.
Contact Our Expert Shipping Specialist's
(800) 908-6206
Gear Shaping Machine Transport Services from Heavy Haulers
You may not necessarily know how to haul a gear shaping machine effectively, but that's where the experts at Heavy Haulers shine. Our gear shaping machine haulage expertise is extensive, and we're proud to offer personalized gear shaping machine delivery services. You'll be partnered with a gear shaping machine hauling team that knows how to maneuver this type of machine onto a trailer safely and secure it appropriately for transport.
Gear shaping is a precise process used to create the teeth on gears using an incredibly accurate cutting tool. As a gear shaping machine delivery company, we know that your machine will benefit from delicate, precise handling. That's why we employ the best gear shaping machine handlers to undertake our gear shaping machine hauling service. Every shipment is treated with respect and carefully, consistently safely loaded and unloaded by our chosen experienced crew. Let's get started! (800) 908-6206.
Common Types of Gear Shaping Machine:
● Disk Cutter
● Hub Cutter
● Shank Cutter
● Spur Cutter
● Helical Cutter
● Tapered Cutter
● Electronic Stroke
● Mechanical Stroke
● Hydrostroke
How to Ship a Gear Shaping Machine
Gear shaping machines may be shipped on a variety of trailers, depending on size and weight. No matter which suitably-sized trailer is used for your gear shaping machine transport request, we'll make sure it's safely stowed before we leave your onsite location. Shipping gear shaping machines requires properly rated transport equipment, and a trained haulage crew to help transport gear shaping machines. Our Heavy Haulers gear shaping machine transport team will provide you with a free, comprehensive quote to get you on the road to your gear shaping machine shipping location. Call now! (800) 908-6206.
Looking For Transport
With a Specific Trailer?

Max Weight: 150,000+ lbs. | Main Deck Length 29 ft.
| Well Width 8.5 ft. | Legal Height Limit 11.6 ft.

Max Weight: 48,000 lbs. | Max Length 53 ft.
| Max Width 8.5 ft. | Max Height 8.5 ft.
Max Weight: 48,000 lbs. Max Length 53 ft. |
Max Width 8.5 ft. | Max Height 11 ft.
Max Weight: 45,000 lbs. | Max Length 29 ft.
| Max Width 8.5 ft. | Max Height 11.5 ft.
HEAVYHAULERS.COM
START YOUR SHIPMENT TODAY!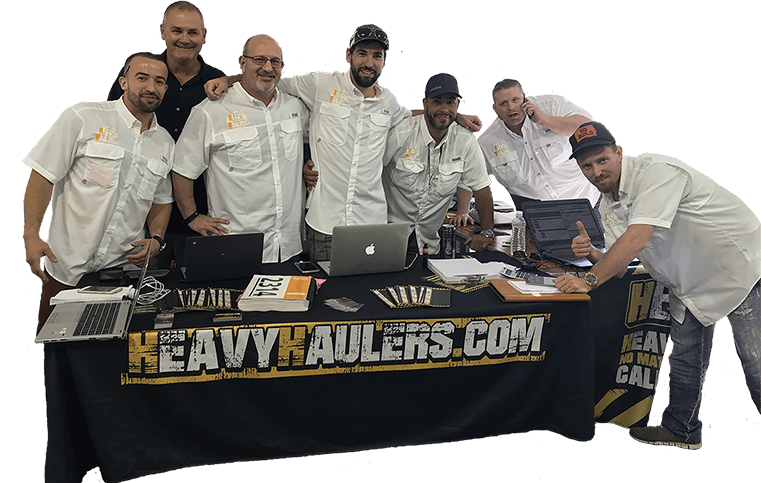 We Are Ready To Help You Haul Your Equipment!
Common Equipment Heavy Haulers Transports
Trust Heavy Haulers to transport any brand of equipment you own. Most of our drivers are experienced heavy-machinery operators who can safely maneuver your loads aboard our trailers. Some of the brands we have shipped include:
See what you need?
Call us for a FREE Shipping Estimate at (800) 908-6206