Aluminum and Steel Silos Delivered on Time
With each consignment of aluminum and steel silos freight that Heavy Haulers will transport for you, we offer a free quote to determine the best trailer for your cargo. Additional highway permits may be required for longer hauls or when aluminum and steel silos transports have to go through multiple states. Heavy Haulers dispatchers will perform route scheduling and load preparation when you call us, which facilitates smoother aluminum and steel silos transport. This also helps us make sure your silos arrive on time.
We provide coupled trailers for your large consignment of aluminum and steel silos as an affordable and time-efficient solution. Trailers prepped for aluminum, and steel silos transport come augmented by significant expertise and specifications for safely within stipulated deadlines. Using systems of packing such as stacking the aluminum and steel silos onto one another enables us to nest the load onto a single flatbed, which is more cost-effective. We take every step to ensure on time delivery for your freight.
Contact Our Expert Shipping Specialist's
(800) 908-6206
Aluminum and Steel Silos Uses and Shipping
Your aluminum and steel silos cargo is in safe Heavy Haulers' hands, where all our endeavors are insured for your peace of mind. Tractor-trailers and equipment that handle your aluminum and steel silos consignment are also graded and certified to specific industry commercial standards. Aluminum and steel silos are constructed ready to install without bolts, gaskets or seams and hang-ups, while the internal is coated with epoxy for contamination-free environments. Primer and enamel coats on the outsides of aluminum and steel silos improve guarantees of anti-rust and water tightness.
Common Aluminum and Steel Silos Heavy Haulers Transports
• Stainless Steel Gravity Blending Silo Bin
• Silos Storage with Weigh Hopper
• Cone Bottom and Plastic Pellet Silos
• Storage Cone Hopper with Bin Vent

• Cone Bottom with Dust Collector
• Flange Bottom Center Discharge Silo
• Stainless Cone Bottom Silo with Hydraulic-Drive Unloader
• Stainless Steel Single Wall Vertical Silo
• Aluminum Powder Silo
Common Trailer Types Available from Heavy Haulers
Heavy Haulers specializes in hauling heavy loads such as construction equipment, oil field rigging and Super Loads. We are wideload experts! We offer an extensive range of trailer choices, including:
Max Weight: 48,000 lbs. | Max Length 53 ft. | Max Width 8.5 ft. | Max Height 11 ft.




Max Weight: 45,000 lbs. | Max Length 29 ft. | Max Width 8.5 ft. | Max Height 11.5 ft.
Max Weight: 150,000+ lbs. | Main Deck Length 29 ft. | Well Width 8.5 ft. | Legal Height Limit 11.6 ft.




Max Weight: 48,000 lbs. | Max Length 53 ft. | Max Width 8.5 ft. | Max Height 8.5 ft.
HEAVYHAULERS.COM
START YOUR SHIPMENT TODAY!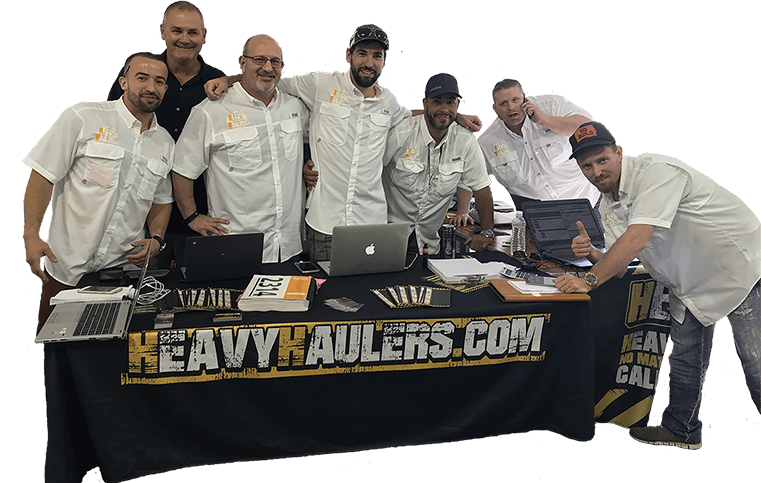 We Are Ready To Help You Haul Your Equipment!
See what you need?
Call us for a FREE Shipping Estimate at (800) 908-6206