Belt Conveyor Shipping Company with Over Ten Years on the Job
Quality transport of your belt conveyor will not only save costs, but also provide the fastest and safest means of shipping. Our lowboy and flat deck RGN trailers present a lower gravity center which allows seamless rollover and stability to the belt conveyor loads that are hauled. Heavy Haulers has the knowhow to load, transport and unload belt conveyor systems to help increase assembly line margins or streamline production.
Flat Belt Conveyor Systems
The most commonly used belt conveyor system is the flat belt conveyor that features mostly internal conveyances. A series of pulleys power flat belt conveyors which use a belt made of either natural or synthetic materials, where items are placed and moved from one end of the conveyor to the other. An incredibly versatile conveyor system, belt conveyors have optional features that include nose bars or center drives for assembly lines or wash down areas.
Contact Our Expert Shipping Specialist's
(800) 908-6206
Modular Belt Conveyor Systems
Modular belts are made up of hard plastic loops that interlock and can be replaced or removed individually. Easily maintained, repaired and cleaned, modular belt conveyors are resistant to abrasive and sharp materials, making them more versatile than flat belt conveyors. Modular belt conveyors can go straight, around corners or up and down an incline with the same motor and belt being used.
Cleated Belt Conveyor Systems
Featuring barriers or cleats in design, cleated belt conveyors keep materials that are loosely secured during declines or inclines. These conveyor belts keep consistent distances between items and come in shapes or sizes particular to their applications.
Common Models of Belt Conveyor Systems Heavy Haulers Transports
• Heavy Duty Rubber Belt Troughing Conveyor
• Dewatering Conveyor with Serrated Belt
• Food Grade Belt Conveyor
• Mesh Product Transfer Conveyor
• Inclined Cleated Feed Conveyor
• Belt Conveyor with Neoprene Belt
• Activated Roller Belt Conveyor
• Stainless Steel Wire Belt Conveyor
• Hytrol Plastic Belt Conveyor
• Belt Magnetic Inspection Conveyor

• Elevator Plastic Cleated Belt
• Flat Belt Roller Belt Conveyor
• Inclined Perforated Belt Conveyor
• Inclined Troughed Cleated Rubber Belt Conveyor with Weather Cover
• Stratasys Fortus-380MC 3D Printer
• Roller Belt Conveyor with Sanitary Trough Roller Bed
• Incline Trough Belt Conveyor
• Belt Conveyor with Food Grade Belt
• Flex-Weigh Inclined Cleated Belt Conveyor
• Conveyor Neoprene Belt
• Stacker Belt Conveyor with Truss Frame
Common Trailer Types Available from Heavy Haulers
Heavy Haulers specializes in hauling heavy loads such as construction equipment, oil field rigging and Super Loads. We are wideload experts! We offer an extensive range of trailer choices, including:
Max Weight: 48,000 lbs. | Max Length 53 ft. | Max Width 8.5 ft. | Max Height 11 ft.




Max Weight: 45,000 lbs. | Max Length 29 ft. | Max Width 8.5 ft. | Max Height 11.5 ft.
Max Weight: 150,000+ lbs. | Main Deck Length 29 ft. | Well Width 8.5 ft. | Legal Height Limit 11.6 ft.




Max Weight: 48,000 lbs. | Max Length 53 ft. | Max Width 8.5 ft. | Max Height 8.5 ft.
See what you need?
Call us for a FREE Shipping Estimate at (800) 908-6206
HEAVYHAULERS.COM
START YOUR SHIPMENT TODAY!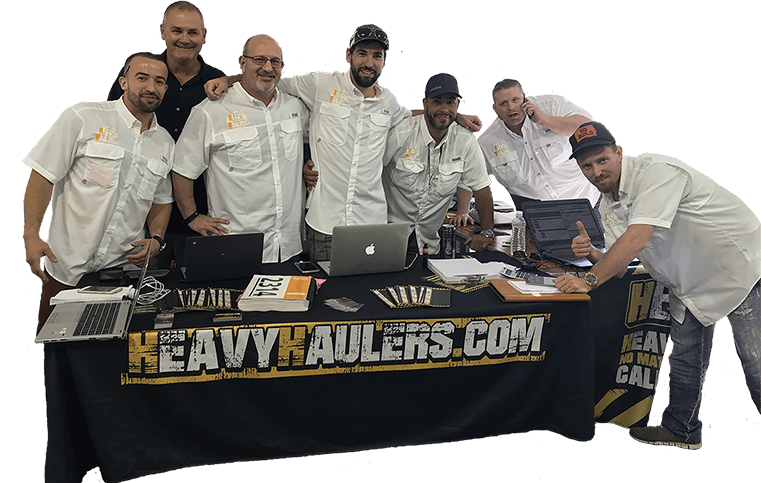 We Are Ready To Help You Haul Your Equipment!
See what you need?
Call us for a FREE Shipping Estimate at (800) 908-6206