Industry's Leading Bucket Elevator Conveyor Shipping Company
An all-encompassing route plan looks into all the regulations and requirements that your bucket elevator cargo requires for smooth shipping. With a reputation for successful deliveries that extends back ten years, Heavy Haulers specialize in road shipping using well fitted dry van or flatbed trailers. Our satisfied customers have played a big part in our dominance of the industry, with positive online reviews and word of mouth referrals.
Bucket elevator conveyors can move materials in bulk at a vertical alignment that feature design functions of rotating belts with buckets attached for an efficient flow process. Materials are filled at the bottom and discharged in an upright manner to avoid spillage, and the process is self-repeating. Shipping your bucket elevator conveyor efficiently is important, so you can get back to work sooner. Call now and let's get started! (800) 908-6206
Contact Our Expert Shipping Specialist's
(800) 908-6206
Centrifugal Bucket Elevator Systems
These have swift pace rotations for centrifugal force material deposits at the lifts top, moving at high speed with spread apart buckets. Ideal for granular, fine and flowing materials, bucket elevator conveyors are too fast for lumpy bulks due to the centrifugal forces involved.
Continuous Bucket Elevator Systems
The continuous bucket elevator construct is for gentler and slower processes for light or fluffy materials that should be prevented from blowing. Convey buckets in a continuous convey system feature placements of side by side without spaces to avoid material spillages at higher per rotation processing. Angular assembled and horizontally placed continuous bucket conveyors are ideal for bulky materials
Positive Discharge Bucket Elevator Systems
The positive discharge elevator works similar to the centrifugal bucket conveyor, but for materials that stick to the bucket's insides, and where discharge difficulties may be experienced. In such cases, larger positive discharge conveyor buckets at low speeds are utilized for compensation by dislodging sprockets.
We ship bucket elevator conveyors all across the US, Canada, and Mexico with regularly moved systems including:
• Bucket Elevator with Rubber Belt
• Z Style Bucket Elevator
• Scoop Style Bucket Elevator
• Gough Econ Z Style Bucket Elevator

• Smalley Stainless Steel Z Style Bucket Elevator
• Enclosed Wipe Down Bucket Elevator
• Delta Bucket Elevator Conveyor
• Stainless Steel Bucket Elevator
• Nedco Ultralift Bucket Elevator
Common Trailer Types Available from Heavy Haulers
Heavy Haulers specializes in hauling heavy loads such as construction equipment, oil field rigging and Super Loads. We are wideload experts! We offer an extensive range of trailer choices, including:
Max Weight: 48,000 lbs. | Max Length 53 ft. | Max Width 8.5 ft. | Max Height 11 ft.




Max Weight: 45,000 lbs. | Max Length 29 ft. | Max Width 8.5 ft. | Max Height 11.5 ft.
Max Weight: 150,000+ lbs. | Main Deck Length 29 ft. | Well Width 8.5 ft. | Legal Height Limit 11.6 ft.




Max Weight: 48,000 lbs. | Max Length 53 ft. | Max Width 8.5 ft. | Max Height 8.5 ft.
See what you need?
Call us for a FREE Shipping Estimate at (800) 908-6206
HEAVYHAULERS.COM
START YOUR SHIPMENT TODAY!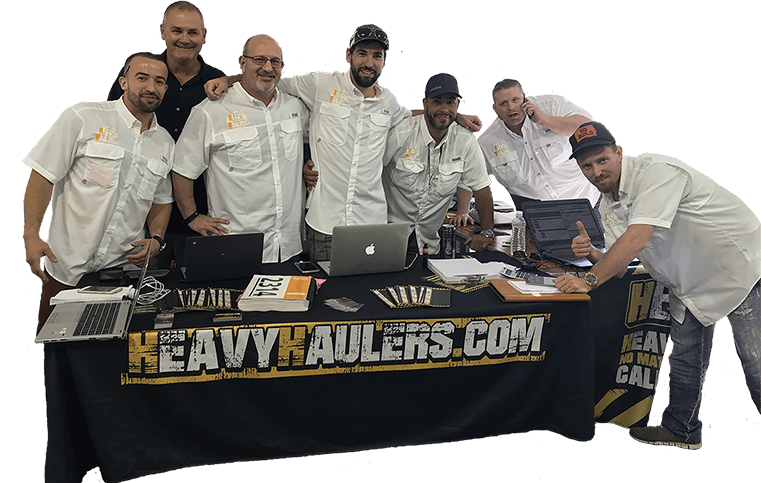 We Are Ready To Help You Haul Your Equipment!
See what you need?
Call us for a FREE Shipping Estimate at (800) 908-6206