Filter Press Shipping with Our Extensive Fleet
Our scope of service extends to the many aspects of filter press transport for these overweight consignments. The versatility of our multi-axle trailer fleet is such that the utilization of filter presses hauling is seamlessly optimized. Experience the ability, and knowledge displayed by our teams due to the culmination of over ten years' experience in shipping filter press loads. Call now, and we shall arrange for the best filter presses transport that securely accommodates all of your equipment.
Across the United States, Canada, and Mexico, our Heavy Haulers filter press transports are using the powerful tractor rigs that are needed for such bulky cargo. Heavy Haulers filter presses shipping will save you money for single or multiple trips within budget-friendly costs and the size of your machinery need not worry you. We operate flatbed or stretch drop decks trailers that will transport filter presses with excellence in heavy machinery transport. Call now and let's get started. (800) 908-6206
Contact Our Expert Shipping Specialist's
(800) 908-6206
Common Filter Presses Heavy Haulers Transports
Plate Filter
With the most fundamental designs, plate filters are also called membrane filters and are assembled various plates with support railings. A centrifugal pump delivers suspension to separating plate chambers to ensure that suspended particulate does not settle. At the terminals of each chamber, filter cloths cover hollow recesses where slurry filtered cakes accumulate and can be easily collected.
Frame Filters
Frame filters exert great influence on solid dryness using framed membranes as filter plates, with the lowest moisture retention in the filtered cake. Powerful and widely utilized filter presses, frame filters squeeze membrane plates depending on dewatering levels while reducing filtration time by half. Relying on the available suspension, frame filters have a faster turnaround due to increased cycles and using compressed liquid or air mediums for membrane inflation.
Pressure Filters
Pressure filters work on media that is contained in pressure tanks and operated by high-pressure pumps or water sources that influence siding. Filtration of groundwater or clarified surface water and the removal of manganese, iron or turbidity, pressure filter application is vital. While working on the physical-chemical attributes of the filtered media, pressure filters distribute influent co-efficient, loading, and quality rates with some criteria for backwashing.
Rotary Filters
Rotary filters have a commercial strength fuel, air and water filtration capacity for applications in engines, oil filtration, and transmission pre-filters. Well suited to slurry filtering, rotary drum filters handle high particulate liquids aided by diatomaceous earth and perlite pre-coating. With the drums rotations and a vacuum pump sucking, solid particles are subjected to centrifugal forces and are then cut for augmented separation.
Cartridge Filters
Cartridge filters outperform other varieties with the ability to trap 20-micron particles and below, and feature elements that are easy to maintain and are long-lasting. Cartridge filters are not back-washed and therefore save water as opposed to sand or DE filters, and without a valve for this; they have reduced repairs and maintenance costs. Cartridge filter application is prevalent in pool water purification, mineral water filtering, and hot tub or spa applications.
Vacuum Filters
Vacuum filters have micro-porous material as a filter cloth with a 99% retention rate for particles of fewer than 1.5 microns due to lowered air to cloth ratios. Industrial vacuum filters have corrosion-resistant features and contain labyrinths of pore designs for particulate trapping. Vacuum filter designs depend on their applications with surface areas maximizing capacity flow rates in industrial applications.
See what you need?
Call us for a FREE Shipping Estimate at (800) 908-6206
Common Trailer Types Available from Heavy Haulers
Heavy Haulers specializes in hauling heavy loads such as construction equipment, oil field rigging and Super Loads. We are wideload experts! We offer an extensive range of trailer choices, including:
Max Weight: 48,000 lbs. | Max Length 53 ft. | Max Width 8.5 ft. | Max Height 11 ft.




Max Weight: 45,000 lbs. | Max Length 29 ft. | Max Width 8.5 ft. | Max Height 11.5 ft.
Max Weight: 150,000+ lbs. | Main Deck Length 29 ft. | Well Width 8.5 ft. | Legal Height Limit 11.6 ft.




Max Weight: 48,000 lbs. | Max Length 53 ft. | Max Width 8.5 ft. | Max Height 8.5 ft.
HEAVYHAULERS.COM
START YOUR SHIPMENT TODAY!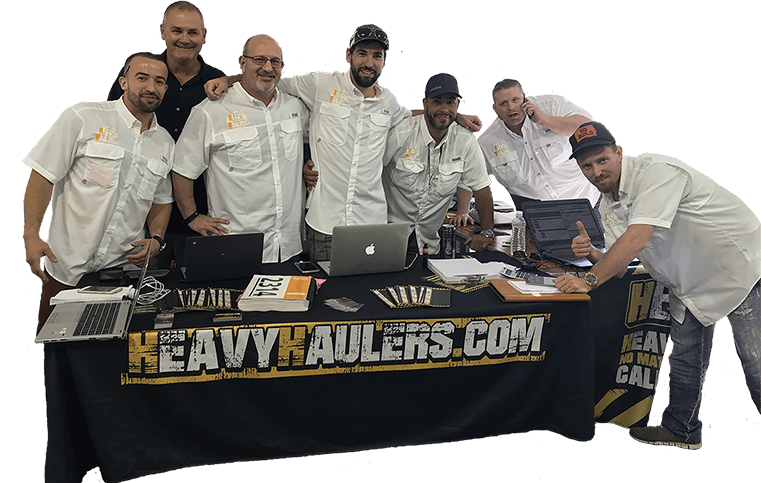 We Are Ready To Help You Haul Your Equipment!
See what you need?
Call us for a FREE Shipping Estimate at (800) 908-6206