Affordable Granulator Machine Shipping and Transport
At Heavy Haulers our logistics team is well trained and highly skilled in heavy haul trucking. Thanks to our knowledge and experience, we are well versed in finding the most affordable rates for granulator machine shipping. Heavy Haulers provides quotes on a case by case basis, taking into account where your granulator machine is being transported too, as well as the weight and dimensions. We also take into account whether you're shipping in bulk, or just a single granulator.
Plus, at Heavy Haulers, we handle all necessary paperwork including procuring the proper permits. State to state and international granulator shipping require different things. One of our knowledgeable agents will be able to walk you through the process step by step, so that the hassle is taken out of your granulator machine shipment.
Contact Our Expert Shipping Specialist's
(800) 908-6206
Heavy Haulers Provides on Time Delivery for Granulators
Granulator machines come in a wide variety and are used for an array of industries. Generally they are used to granulate specific parts, such as plastic. For instance, a plastic granulator takes small pieces of plastic and breaks them down either further, so they can be easily recycled for repurposing.
There are various other types of granulator machines, but all of them are used in a commercial or industrial setting, which means they're essential to your business. You need to get back to work, so when you're shipping a granulator, you need it delivered on time. At Heavy Haulers, we provide the most experienced and map out the best route to ensure your granulator machine makes it to the destination on time.
Common Granulator Machines Heavy Haulers Transports
• Clean Room Granulators
• Granulators with Sound Enclosure and Bin Discharge
• High Shear Granulating Mixer
• High Speed and High Shear Vertical Granulator
• Under Press Granulators
• Granulator with Knives and Bin Discharge
• Low Volume Granulators

• Thermoform Granulators
• Granulator with Blower
• Tangential Granulators
• Pelletizer with Helical Rotor and Power Roll Feed
• Besides The Press Granulators
• Hydreclaim Trim Scrap Granulator
• Central Granulators
• Stokes Oscillating Granulator
Common Trailer Types Available from Heavy Haulers
Heavy Haulers specializes in hauling heavy loads such as construction equipment, oil field rigging and Super Loads. We are wideload experts! We offer an extensive range of trailer choices, including:
Max Weight: 48,000 lbs. | Max Length 53 ft. | Max Width 8.5 ft. | Max Height 11 ft.




Max Weight: 45,000 lbs. | Max Length 29 ft. | Max Width 8.5 ft. | Max Height 11.5 ft.
Max Weight: 150,000+ lbs. | Main Deck Length 29 ft. | Well Width 8.5 ft. | Legal Height Limit 11.6 ft.




Max Weight: 48,000 lbs. | Max Length 53 ft. | Max Width 8.5 ft. | Max Height 8.5 ft.
HEAVYHAULERS.COM
START YOUR SHIPMENT TODAY!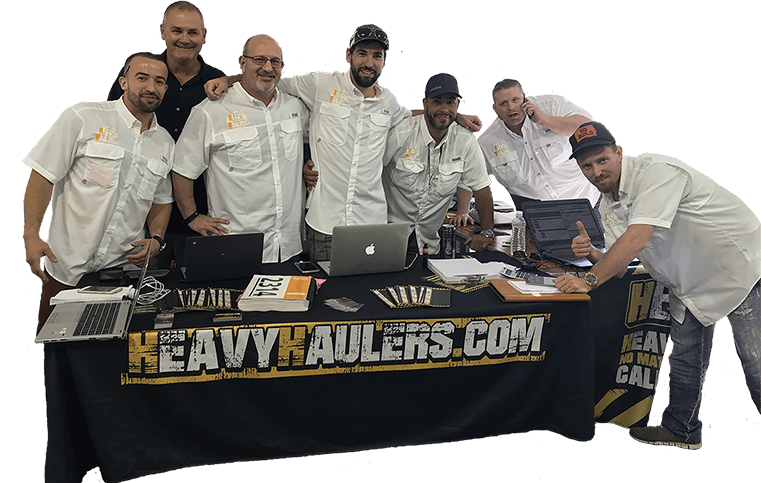 We Are Ready To Help You Haul Your Equipment!
See what you need?
Call us for a FREE Shipping Estimate at (800) 908-6206