Specialist Marking Machine Shippers Available from Heavy Haulers
We are specialist haulers of heavy machinery and equipment such as oversize marking machines. Our delivery services at Heavy Haulers rely on a combined experience of over ten years in the shipping of marking machines, and we are timely, efficient, and available all over the US, Canada, and Mexico. Call a Heavy Haulers marking machine shipping specialist and get a free shipping estimate. (800) 908-6206
Heavy Haulers delivers marking machines to machine shops in the manufacturing for bending, angling or curving tube metal. A properly bent tube maximizes the flow of materials such as gases and fluids without creating dams or eddies and adds functionality to roll cages or tube frame fabrication. All Heavy Haulers staffers are continuously assessed, trained, and evaluated according to our high safety and compliance regulations to give you stress-free marking machine conveyance services.
Contact Our Expert Shipping Specialist's
(800) 908-6206
The marking machines that Heavy Haulers delivers are versatile laser engravers that work on metal, wood or plastic as well as other materials. Using laser cutting and engraving devices marking machines utilize designing software's schematics to result in images by materials removal while reducing waste. As a super-accurate engraving method, laser marking machines with detailed engraving onto even minute surfaces, while making use of inert gases or Co2.
Common Marking Machines Heavy Haulers Transports
• Markem Imaje Inkjet Marking Machine
• Schmidt 4 Ton Hydraulic Marking Machine
• Impact-P Technifor Pneumatic Head Marking Machine
• P, ropen Portable Marking Machine
• Blazer Laser Technic Laser Marking System With Cooler
• Trumpf Vectormark VMC3 Diode Pump Laser Marking Machine
• Imperial Rotary Planetary Marking Machine
• Propen Carbide Marking System

• Noblewest Pneumatic Roll Marker
• Photon Energy Mistral Laser Marker
• Schmidt Pneumatic Marking Machine
• Somark Hot Stamp Marker Line
• Lazer Laser Marking Machine
• Starmark Rofin CNC Marking Laser
• Columbia Dot Peen Scriber
• Markmaster 3500 Fiber Laser Mark
See what you need?
Call us for a FREE Shipping Estimate at (800) 908-6206
Common Trailer Types Available from Heavy Haulers
Heavy Haulers specializes in hauling heavy loads such as construction equipment, oil field rigging and Super Loads. We are wideload experts! We offer an extensive range of trailer choices, including:
Max Weight: 48,000 lbs. | Max Length 53 ft. | Max Width 8.5 ft. | Max Height 11 ft.




Max Weight: 45,000 lbs. | Max Length 29 ft. | Max Width 8.5 ft. | Max Height 11.5 ft.
Max Weight: 150,000+ lbs. | Main Deck Length 29 ft. | Well Width 8.5 ft. | Legal Height Limit 11.6 ft.




Max Weight: 48,000 lbs. | Max Length 53 ft. | Max Width 8.5 ft. | Max Height 8.5 ft.
HEAVYHAULERS.COM
START YOUR SHIPMENT TODAY!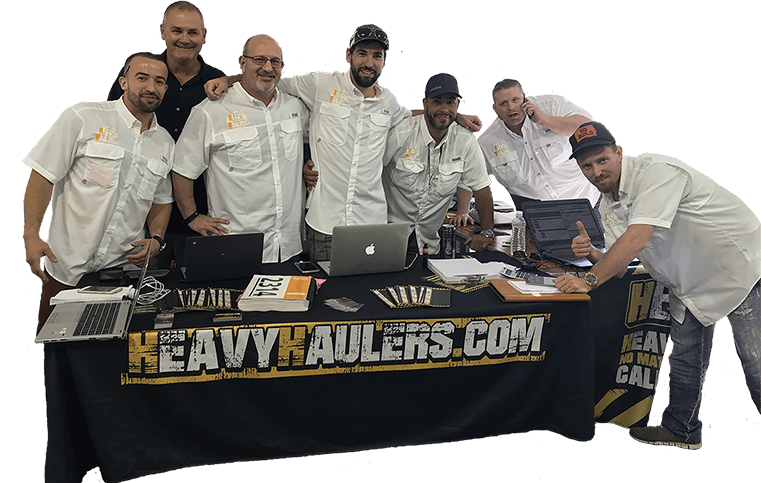 We Are Ready To Help You Haul Your Equipment!
See what you need?
Call us for a FREE Shipping Estimate at (800) 908-6206