Hassle-Free Metal Detector Shipping and Transport
Heavy Haulers are fully licensed, bonded, and insured to handle all oversize machinery and equipment transportation, including various models of industrial metal detectors. Our specialized capacity trailers are fitted out with rigging and tie-down for the safety of your metal detector during transport. Call a dispatch coordinator who is ready with a free shipping estimate for industrial metal detector cargoes.
Specialist logisticians will involve expert metal detector load handlers for a professional across town or cross border shipping. A route plan will constitute the routes taken by Heavy Haulers tractor-trailers and include a probability report for food and beverage metal detector delivery to your factory, warehouse or distribution center. Heavy-duty industrial metal detectors transport consist of RGN drop deck, lowboys and flatbed trailers that take on all weights and sizes.
Contact Our Expert Shipping Specialist's
(800) 908-6206
Metal detectors that we haul are used to locate particles of stainless steel or nonferrous metals using high-frequency radio wave transmitters. By disrupting the frequency field within their sensors parameters, foreign metallic particles are detected by metal detectors due to the change within its transmission coils magnetic resonances. Heavy Haulers ships industrial metal detectors to security hardware providers, food and beverage manufacturers.
Common Metal Detector Models Heavy Haulers ships models that include:
• Goring Kerr DSP-2S Metal Detector
• Lock Inspection Systems HDS Metal Detector
• Yamator Metalchek 9 Lock Metal Detector
• Detectronic 502 Tunnel Metal Detector
• Sweco LP24 Vibratory Shaker Screener Thermo Gravity Metal Detector
• CEIA THS/3F Metal Detector
• Goring Kerr DSP1 Metal Detector
• Lock / Loma IQ3 Automatic Stainless Steel Metal Detector

• Eriez DSP1.5X4HR Metal Detector
• Lock Belt MET30+ Metal Detector
• Kramer Metal Detector
• Lock Insight Compact Metal Detector
• Cintex Microsearch SPL2084 Metal Detector
• Advanced Detection System Electronic Metal Detector
• Fortress Technology SC-CONV-I96SSHD14REV Metal Detection System
• Mettler / Safeline R Series H4 Automatic Metal Detector
• Lock Inspection Systems Metal Detector Conveyor
See what you need?
Call us for a FREE Shipping Estimate at (800) 908-6206
Common Trailer Types Available from Heavy Haulers
Heavy Haulers specializes in hauling heavy loads such as construction equipment, oil field rigging and Super Loads. We are wideload experts! We offer an extensive range of trailer choices, including:
Max Weight: 48,000 lbs. | Max Length 53 ft. | Max Width 8.5 ft. | Max Height 11 ft.




Max Weight: 45,000 lbs. | Max Length 29 ft. | Max Width 8.5 ft. | Max Height 11.5 ft.
Max Weight: 150,000+ lbs. | Main Deck Length 29 ft. | Well Width 8.5 ft. | Legal Height Limit 11.6 ft.




Max Weight: 48,000 lbs. | Max Length 53 ft. | Max Width 8.5 ft. | Max Height 8.5 ft.
HEAVYHAULERS.COM
START YOUR SHIPMENT TODAY!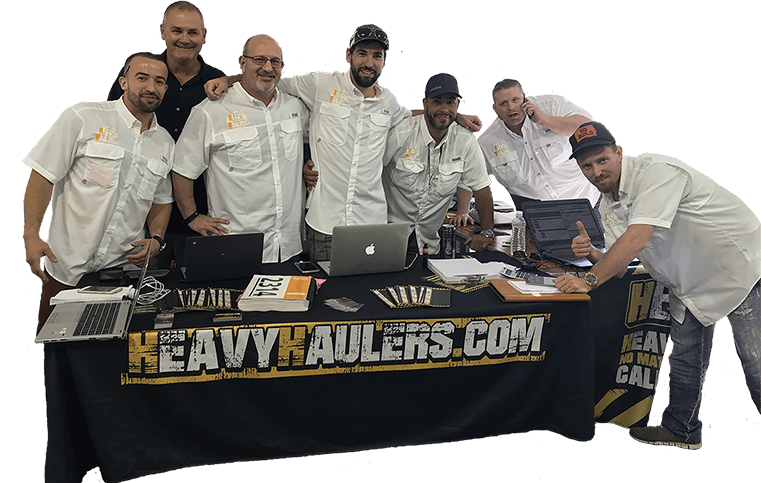 We Are Ready To Help You Haul Your Equipment!
See what you need?
Call us for a FREE Shipping Estimate at (800) 908-6206