Pulverizer and Hammermill Transport with The Experts
Heavy Haulers handles specialized transport for your machinery shipping needs. For your pulverizers and hammermills cargo, flat deck dry van trailers are often employed, manned by an expert crew with solutions for all hauling requirements. We're the experts heavy hauling, oversize cargo, and wideload freight. Heavy Haulers gets the job done right, so give us a call and let's get started. (800) 908-6206
Once you reach out about your pulverizers and hammermills, we can determine a one-off affordable transport option that suits your budget and hauling needs. Some permits may be required for large consignments of pulverizers and hammermills for interstate or international haulage. Heavy Haulers dispatch managers will arrange all these permits and ensure that regulations or restrictions are in order for smooth transit.
Contact Our Expert Shipping Specialist's
(800) 908-6206
Pulverizer and Hammermill Uses and Shipping
Pulverizers and hammermills are also called cage mills, and they crush, pulverize or grind materials to various fineness degrees. Limestone, coal and other materials are pulverized by two, four or six-row crushers that service the agricultural sectors for fertilizer, dry grains and animal feed.
Shale, brick and roof tiles in the clay industry, as well as pulverizing corn or coal in the energy sector are some of the pulverizers and hammermills applications. Their grinding, crushing and milling actions produce homogenous pressure, abrasion or impact specimens and softer plastics or fibers are cut.
Common Pulverizers and Hammermills Heavy Haulers Transports
• Crusher Swing Pulverizer Hammermill With Outfeed
• Mikro Pulverizer
• Carbon Steel Hammer Mill
• Gruendler Hammermill With Shaker
• Jacobson Air Swept Pulverizers
• Full Circle Mill
• Hammer Mill, Stainless Steel, Isolator
• Ajacs/Commander Hammermill
• Fluid Energy Jet Mill

• Full Nelson Crusher Lump Breaker
• Granumill Pilot Size Reduction System
• Heavy Duty Air Swept Design Pulverizer
• Lab Scale Stainless Steel Reduction Hammermill
• Air Classified Impact Mill
• Homoloid Mill With Knife Impact Blades
• Cryogenic Milling System
• Fitzpatrick Comminutor/Pulverizer
• Micro-Atomizer Mill
Common Trailer Types Available from Heavy Haulers
Heavy Haulers specializes in hauling heavy loads such as construction equipment, oil field rigging and Super Loads. We are wideload experts! We offer an extensive range of trailer choices, including:
Max Weight: 48,000 lbs. | Max Length 53 ft. | Max Width 8.5 ft. | Max Height 11 ft.




Max Weight: 45,000 lbs. | Max Length 29 ft. | Max Width 8.5 ft. | Max Height 11.5 ft.
Max Weight: 150,000+ lbs. | Main Deck Length 29 ft. | Well Width 8.5 ft. | Legal Height Limit 11.6 ft.




Max Weight: 48,000 lbs. | Max Length 53 ft. | Max Width 8.5 ft. | Max Height 8.5 ft.
HEAVYHAULERS.COM
START YOUR SHIPMENT TODAY!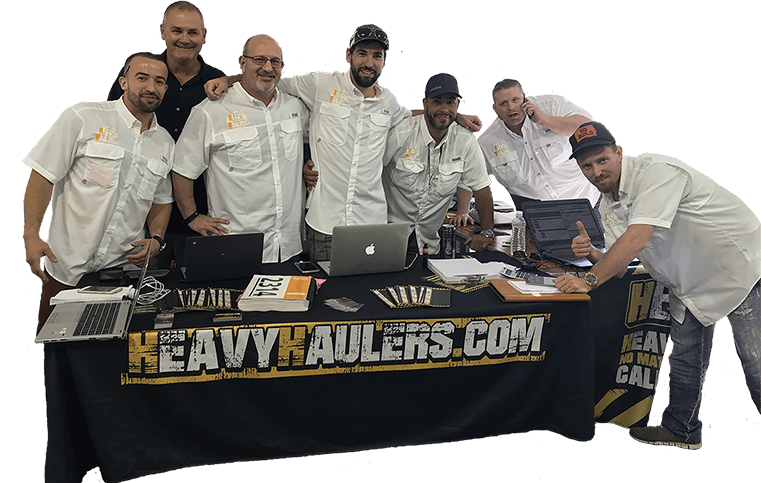 We Are Ready To Help You Haul Your Equipment!
See what you need?
Call us for a FREE Shipping Estimate at (800) 908-6206