Pick-Up and Drop Offs of Riveters Machines by Heavy Haulers
We specialize in riveters shipping where we schedule pick-ups and drop-offs right to your destination. Heavy Haulers staffers and rig operators are trained, fully regulated, and insured to handle the intricacies of your gas compressor shipping. Call Heavy Haulers when you need your industrial riveter machine delivered safely and on time.
Riveter machines of any size and weight, however, awkward-looking can be transported anywhere within the US, Canada, or Mexico. We match your heavy-duty riveters to one of our multi-axle and well equipped flat decks, RGN drop deck,s or lowboy trailers during a free shipping estimate.
Contact Our Expert Shipping Specialist's
(800) 908-6206
Riveter Machines Uses and Shipping
Riveting machines that we deliver are used to insert rivet fasteners and hammer the head to join workpieces and are electric, pneumatic or hydraulically powered. Categorized into three types; impact, non-impact also called orbital and compression riveting, differences of riveters machines is in how the rivet heads are formed. A rivet head created through squeezing and pulling on a rivet shank is by compression riveting while impact riveters hammer the shanks top flat where non-impact riveters spin and roll-of.
Riveters machines use common types of material rivets which are full tubular, solid and semi-tubular rivets, while split, blind, compression and drive rivets are also applied by riveting industrial machines.
Common Riveter Machines Heavy Haulers Transports
• Milford 305 Riveter
• Taumel-Kocher SO2000 Sliding Table
• Bracker RN331 Rivet Spinners
• Gemcor GBF500-96 Throat Riveter
• Eckold HSP900/20 Throat Riveter
• Grant Riveters G03 Orbital Riveting Machine
• Orbitform 500A-000-MP Rivet Setting Machine
• US Industrial 150EA-Cold-36 Cold Compression Riveter

• National 616 Riveter
• Chicago 900 Riveter
• JR Automation M310A Assembly Cell Multi Station Riveting
• VSI #TM20 Hydraulic Rivet Spinners
• Traumel BK200-Nmoribital Riveter
• Baltec RNE331 Pneumatic Orbital Riveter
• Thompson 148 RiveterVSI Orbital TM20 Air Hydraulic Riveting Machine
• Orbitform M-750 Pneumatic Orbital Bench Rivet Spinner
See what you need?
Call us for a FREE Shipping Estimate at (800) 908-6206
Common Trailer Types Available from Heavy Haulers
Heavy Haulers specializes in hauling heavy loads such as construction equipment, oil field rigging and Super Loads. We are wideload experts! We offer an extensive range of trailer choices, including:
Max Weight: 48,000 lbs. | Max Length 53 ft. | Max Width 8.5 ft. | Max Height 11 ft.




Max Weight: 45,000 lbs. | Max Length 29 ft. | Max Width 8.5 ft. | Max Height 11.5 ft.
Max Weight: 150,000+ lbs. | Main Deck Length 29 ft. | Well Width 8.5 ft. | Legal Height Limit 11.6 ft.




Max Weight: 48,000 lbs. | Max Length 53 ft. | Max Width 8.5 ft. | Max Height 8.5 ft.
HEAVYHAULERS.COM
START YOUR SHIPMENT TODAY!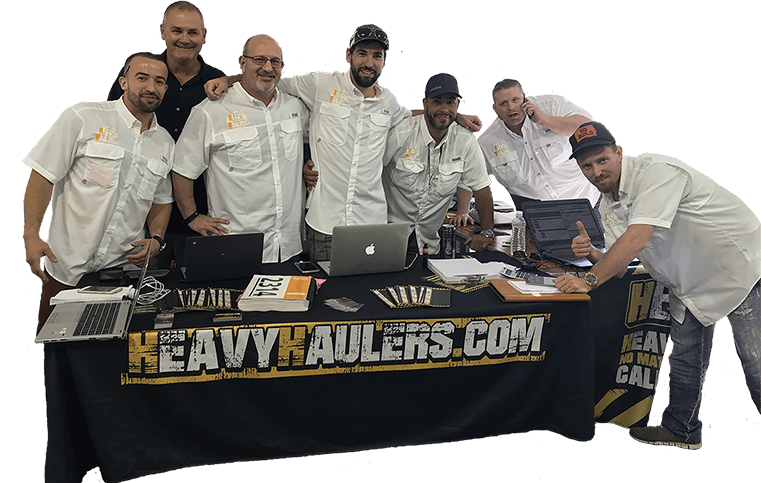 We Are Ready To Help You Haul Your Equipment!
See what you need?
Call us for a FREE Shipping Estimate at (800) 908-6206