Heavy Haulers Handles Roll Former Machine Shipping with Ease
Roll former machinery can be relocated within budget-friendly rates to any point within the US, Mexico, and Canada. At Heavy Haulers, we simplify the shipping of roll former machines to their service and workplace location or for repairs and salvage. Our logistics agents will walk you through the transport process, step-by-step. They're available now to give you a free shipping estimate for your roll former machines. Call now! (800) 908-6206
We ensure that your multi-strand roll-former machine is delivered safely and within the time, straight to your industrial or metal fabrication complex. Roll former machine transporters adhere to a route plan that's drawn up by specialists incorporating timely scheduled deliveries. Heavy Haulers dispatch managers will process permits and insurance for your geared roll-former machines that production requires.
Contact Our Expert Shipping Specialist's
(800) 908-6206
Roll Former Machines Models that Heavy Haulers Ships and Their Use
Roll former machines that we transport are used to bend sheet metal continuously into desired coiled steel cross-sections, by feeding finished, flat or coiled sheets through rollers. Heavy Haulers delivers roll-former machines to include construction, automotive, agricultural and aeronautics industries amongst other metal fabricators.
Common Roll Former Machines Heavy Haulers Transports
• 10 Stand Bradbury Duplex Roll Form Line
• 14 Stand Pro-Eco 3-15-30 Roll Former
• 11 Stand Knudson KS-246A
• 12/18 Stand B & K 2-1/2B Roll Former
• 7 Stand Dahlstrom 450-7OB Roll Former
• 4 Stand Tishken 10-MW-2 Roll Former
• 10 Stand Engelspindle Diameter Roll Space
• 8/10 Stand Ardcor F10-2-10 Roll Former
• 10 Stand Tru Tech Roll Former
• Stand, Tin Knocker TK-20
• 8 Stand Tishken 8-HW-AS-3 Geared Roll Former
• 5 Stand Yoder M-3 Roll Space

• 6 Stand Ardcor 5F Geared Roll Former
• 10 Stand Flagler Roll Former
• 14 Stand Dreistern P1216-PE101 Cantilivered Roll Former
• 14 Stand Lockformer Roll Form Line
• 8 Stand B & K Roll Former
• 5 Stand Lockformer 20GA Snap-Lock Machine
• 10 Stand Proma 2-1/2MPU-02 Roll Former
• 8 Stand Michigan Roll Space
• 9 Stand Pearson Gear Driven Roll Former
• 11 Stand Hayes SLR Roll Former
• 13 Stand Lockformer Roll Former
• 6 Stand Bradbury 130RP Duplex Roll Former
• 6 Stand Maplewood With CO Press
Our Recent Roll Former Machine Shipments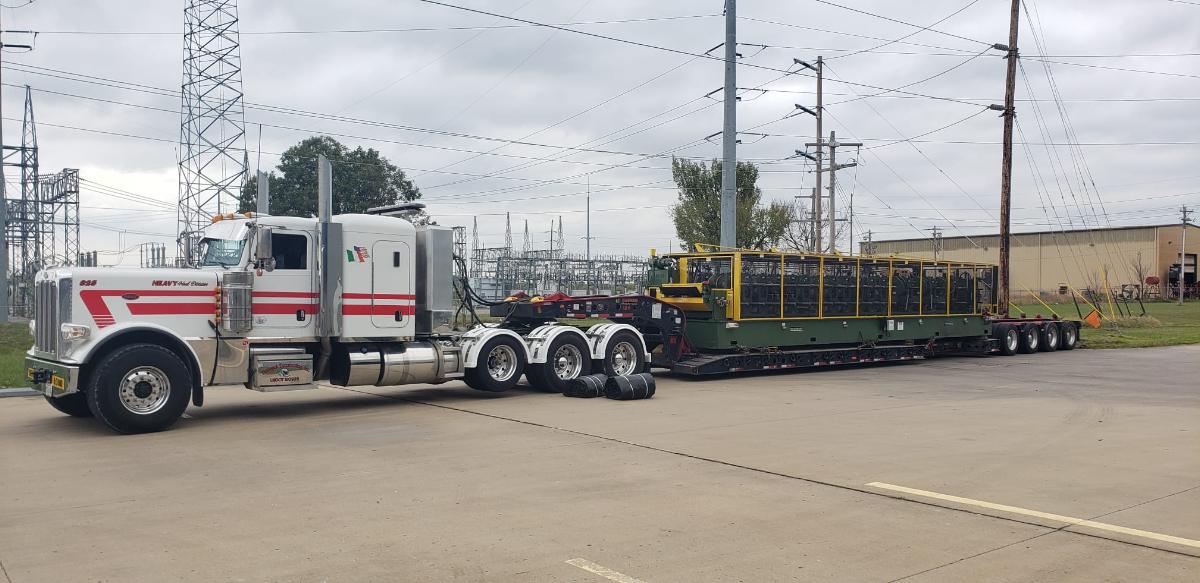 2017 Bradbury rollformer Model QTR
Origin:Claremore, OK 74017
Destination:Tallapoosa, GA
Specs:2017 Bradbury rollformer Model QTR*Tarped* #70000 42L 10W 8H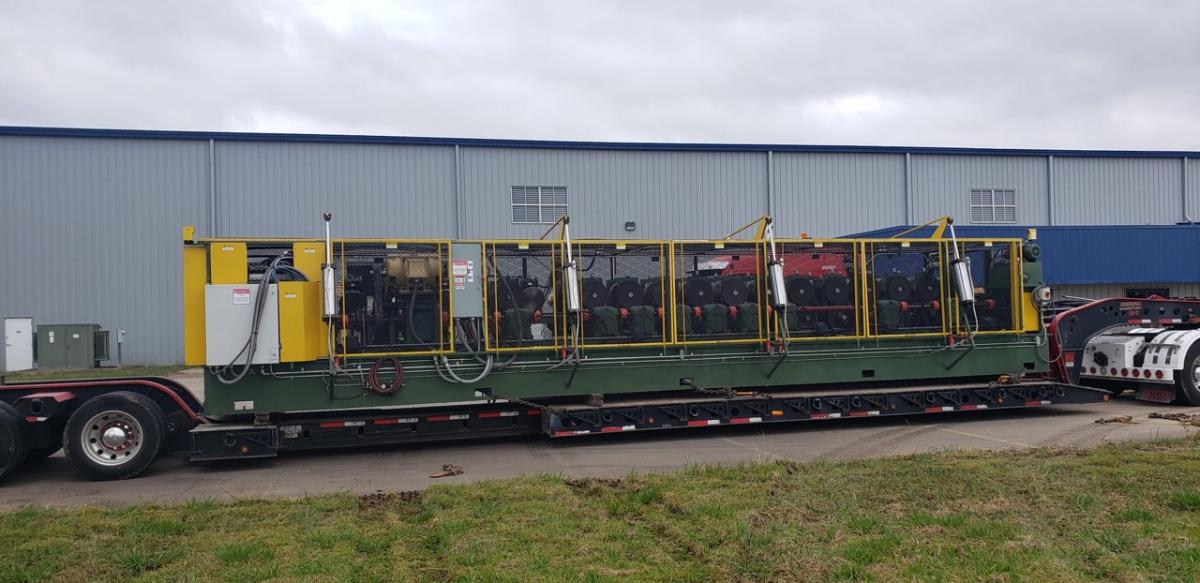 2017 Bradbury rollformer Model QTR
Origin:Claremore, OK 74017
Destination:Tallapoosa, GA
Specs:2017 Bradbury rollformer Model QTR*Tarped* #70000 42L 10W 8H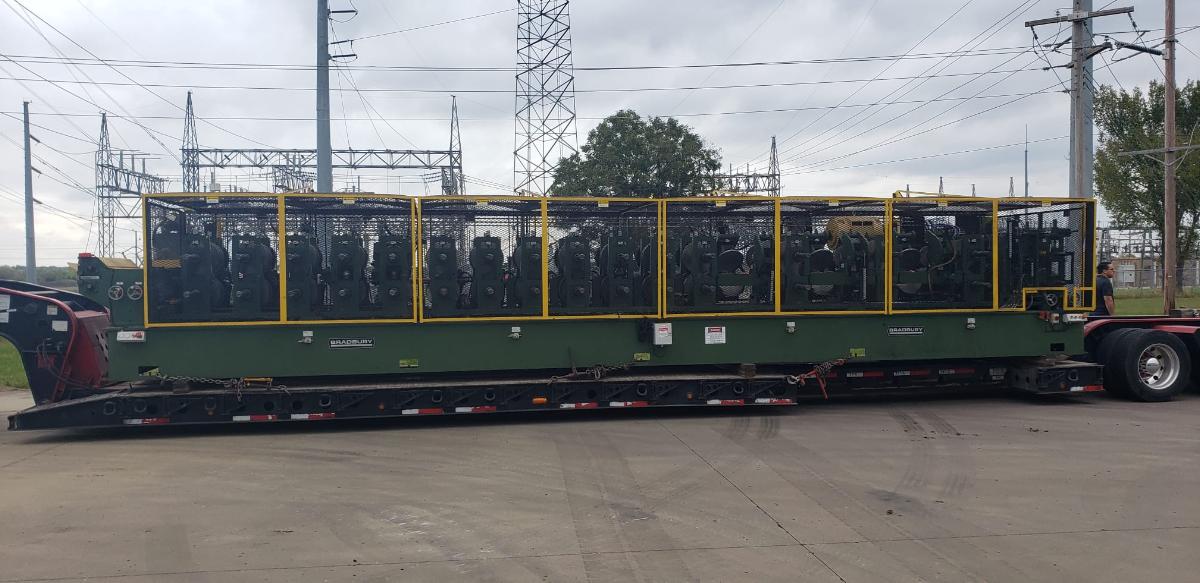 2017 Bradbury rollformer Model QTR
Origin:Claremore, OK 74017
Destination:Tallapoosa, GA
Specs:2017 Bradbury rollformer Model QTR*Tarped* #70000 42L 10W 8H