Heavy Haulers Accumulation Conveyor Shipping Service
If you're looking for accumulation conveyor hauling or accumulation table delivery, we're here for you! The Heavy Haulers accumulation conveyor delivery service provides door-to-door transport, no matter where you're based in the United States. Accumulation conveyor transport assistance from our expert haulers can help you to shift an accumulation conveyor or accumulation table throughout all busy cities, remote manufacturing plants in the U.S., Canada, or Mexico, and everything in between.
Hauling an accumulation conveyor doesn't have to be a stressful experience. Choose the Heavy Haulers accumulation conveyor shipping service, and we'll coordinate the route planning, scheduling, loading, offloading, and transport of your expensive equipment for you. Our accumulation conveyor delivery service is provided by experienced, professional haulers that are fully insured and licensed to handle accumulation table transport. Trust us with your accumulation conveyor delivery while you sit back, relax, and focus on your existing projects. Call now! (800) 908-6206
Contact Our Expert Shipping Specialist's
(800) 908-6206
Trusted Accumulation Conveyor Transport Services
Accumulation conveyor shipping is a specialized service typically only offered by an experienced accumulation conveyor transport company. We've got more than a decade of experience coordinating accumulation conveyor haulage, and you can trust us to transport an accumulation conveyor of any size, make, and model.
Accumulation conveyors help to move loads from one section to another without compromising the flow of items. Applications include buffering items until a downstream machine or operator is ready to receive the item, merging item lines into a single stream, controlling the outfeed rate, and smoothing out the fluctuations in the product line. They help to regulate products traveling through automated systems, reducing the workforce needed to monitor production rates, as well as reduce waste. Through accumulation conveyors, manufacturing lines experience fewer damaged items. With these advantages, we understand why it's crucial to ensure that any accumulation conveyor shipping service handles your equipment with respect.
Common Types of Accumulation Conveyor We Transport:
● Minimum Pressure Conveyors
● Zero Contact Conveyors
● Zero Pressure Conveyors
● Recirculating Conveyors
● Alpine Conveyors
● Helix Conveyors
● Accumulation Tables
● Rotary Accumulation Tables
● Single Low Back-Pressure Conveyors
How to Ship an Accumulation Conveyor
We understand that shipping an accumulation conveyor is unlike shipping many other forms of heavy equipment. If you're looking to ship an accumulation table, contact the team of experts at Heavy Haulers. Our dedicated Heavy Haulers accumulation conveyor transport team will discuss your requirements and recommend the most appropriate accumulation convey shipping service that meets your needs. Contact us today to find out more about what we can offer you! (800) 908-6206
Common Trailer Types Available from Heavy Haulers
Heavy Haulers specializes in hauling heavy loads such as construction equipment, oil field rigging and Super Loads. We are wideload experts! We offer an extensive range of trailer choices, including:
Max Weight: 48,000 lbs. | Max Length 53 ft. | Max Width 8.5 ft. | Max Height 11 ft.




Max Weight: 45,000 lbs. | Max Length 29 ft. | Max Width 8.5 ft. | Max Height 11.5 ft.
Max Weight: 150,000+ lbs. | Main Deck Length 29 ft. | Well Width 8.5 ft. | Legal Height Limit 11.6 ft.




Max Weight: 48,000 lbs. | Max Length 53 ft. | Max Width 8.5 ft. | Max Height 8.5 ft.
See what you need?
Call us for a FREE Shipping Estimate at (800) 908-6206
HEAVYHAULERS.COM
START YOUR SHIPMENT TODAY!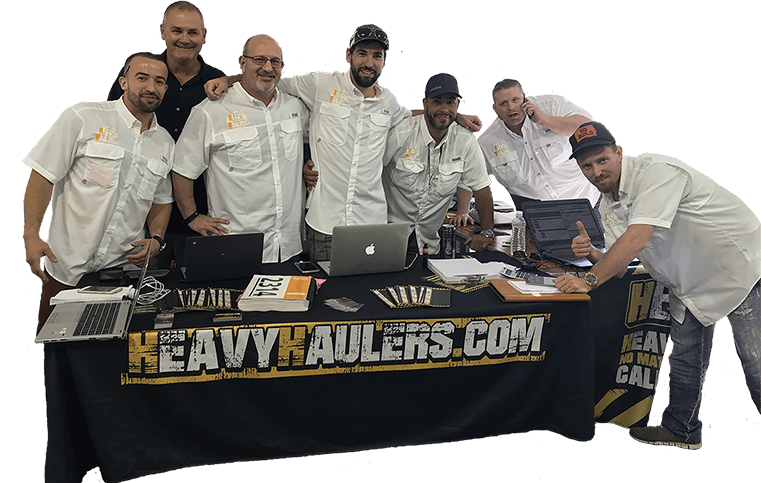 We Are Ready To Help You Haul Your Equipment!
See what you need?
Call us for a FREE Shipping Estimate at (800) 908-6206