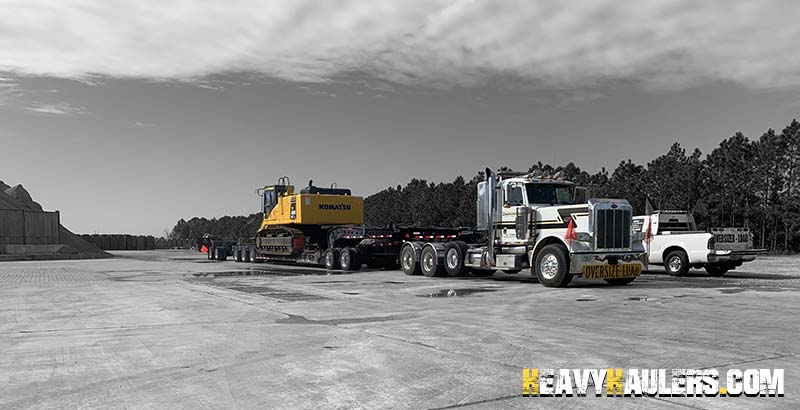 Recent Customers Who've Shared
Their Move With Us Below! - Heavy Haulers
When looking for the heavy hauling company, it is vital to look for a company that can accomplish your specific job and does it the right way. Heavy hauling is a huge task, and you need to ensure you load will arrive at its destination safely. Call us on (800) 908-6206, and you will have your loads transported to their destination safely, securely and on time.
We fully comprehend the magnitude of choosing reliable freight services. That's why we breakdown the options for you. Hauling goods across the country and outside the state is our specialty. Time schedules, logistics, and underlying decisions are all handled carefully and delicately. Your equipment is dealt with carefully and the freight options evaluated before settling for the right one.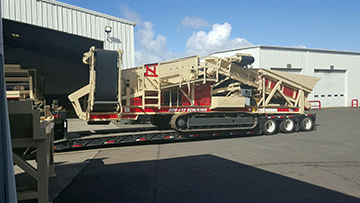 Screening Plant Transportation
When you have to move a screening plant, you need to know that there's one company that can take care of all your needs. At Heavy Haulers, we offer top-quality shipping for screening plants in all 50 states. Whether you need your screening plant hauled across town or across the country, you need the nation's top heavy transport company at the helm. With our experts in charge, you have peace of mind, knowing your investment is being taken care of by the industry leaders from start to finish.

Click HERE to view screening plant transports by Heavy Haulers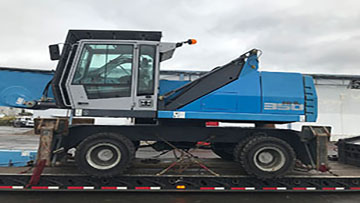 Material Handler Transportation
Heavy Haulers understands the demands of the industrial construction and agriculture. When you need to transport your telehandler from one place to the next, cutting corners and improperly loading or shipping it can be dangerous. The transportation experts at Heavy Haulers are bonded, insured, and trained to treat your telehandler with care and diligence. Give us a call for a free, no-obligation custom quote (800) 908-6206.
Click HERE to view recent Material Handler shipments by Heavy Haulers
Light Tower Transportation
We have no limit to load sizes! Big as a crane or small as a light tower, we will get your light tower to its next site! Whether it be just down the street or across the country, we can get all light towers where it needs to be at an affordable price. We may show up with a short hotshot trailer just for your load or we may show up with drop deck trailer with other partials on the same load headed in the same direction. We can get it done!

Click HERE to view recent light tower moved by Heavy Haulers
HEAVYHAULERS.COM
START YOUR SHIPMENT TODAY!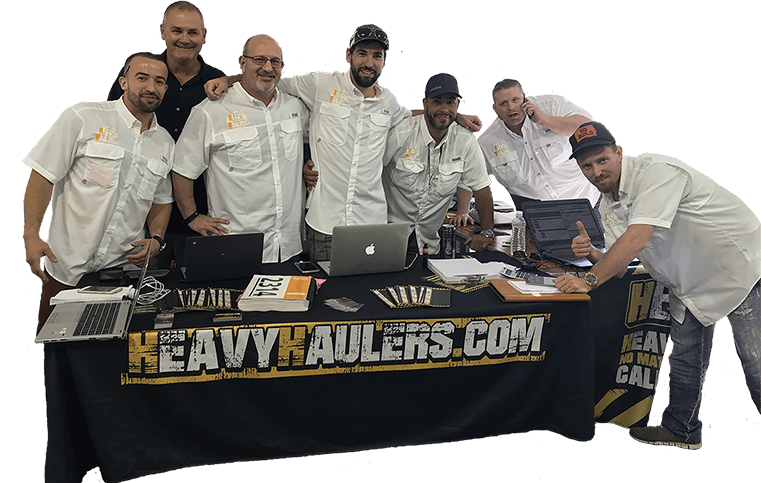 We Are Ready To Help You Haul Your Equipment!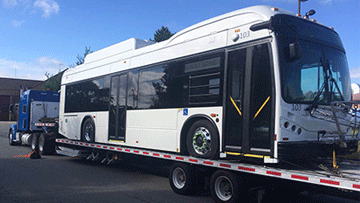 Bus Shipping Service
Heavy Haulers transports buses throughout the US, Canada and Mexico. Most larger vehicles, likes buses, travel aboard RGN trailers. Nothing is too large to transport - we're oversize vehicle shipping specialists. Ship your buswith an experienced transport company, Heavy Haulers. Talk with one of our logistic professionals today to get a free quote on getting your bus moved!

Click HERE to view recent bus shipments by Heavy Haulers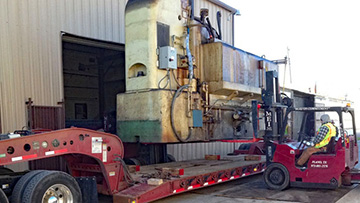 CNC Lathe Transportation
Heavy Haulers transports cnc lathes all over the US, Canada and Mexico. No matter the size, your lathe is in good hands with us. Most larger pieces of machinery, like cnc lathes, travel aboard RGN trailers. Heavy Haulers is licensed, bonded and insured to make sure your cnc lathe reaches your its new location unscathed and fully-functioning. Choose an experienced transporter, like Heavy Haulers, to ship your lathe.

Click HERE to view recent cnc lathe transports by Heavy Haulers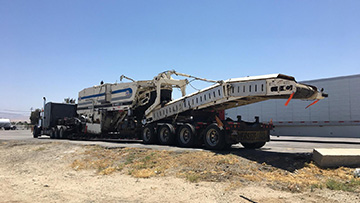 Cold Planer Shipping
Heavy Haulers can get your Cold Planer transported locally, across the state or from state to state! We can get your cold planer to its new job site safe and secure on a rgn trailer. Heavy Haulers is licensed, bonded and insured to make sure your cold planer reaches your its new location unscathed and fully-functioning. Speak with one of our professional transport agents to help determine which type of RGN trailer best fits your cold planer.

Click HERE to view recent cold planer transports by Heavy Haulers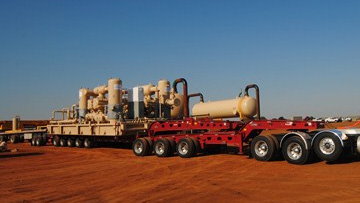 Compressor Hauling
Heavy Haulers transports compressors throughout the nation, plus Canada and Mexico. Most larger pieces of machinery, like compressors, travel aboard RGN trailers. We'll hire drivers and crew, contract with escort vehicles and oversee the entire operation. You get a professional driver operating state-of-the-art machinery to haul your compressor to its next workstation. Call Heavy Haulers today to learn more from our experienced staff.

Click HERE to view recent compressor hauls by Heavy Haulers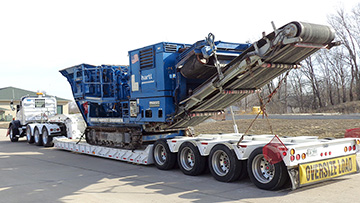 Crusher Machinery Hauling
Heavy Haulers shipscrushing machinery across the nation, including Canada and Mexico. No matter the size, your crusher machinery is in good hands with us. Crusher machines usually require RGN trailers for shipping. With Heavy Haulers, you get professional drivers operating state-of-the-art equipment, all fully licensed and insured. Talk with one of our logistic professionals today to get a free quote on getting your crusher machinery moved!

Click HERE to view recent crusher machinery hauls by Heavy Haulers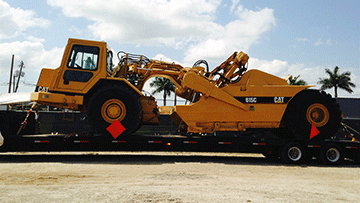 Construction Scrapers Transportation
Heavy Haulers transports construction scrapers all over the US, Canada and Mexico. Trust us to recommend the proper type of trailer to transport your construction scraper. Usually it's an RGN trailer. With driver-aboard capabilities. We're oversize equipment experts! Contact on of our dedicated transportation agents today to learn more about transporting your construction scraper.

Click HERE to view recent construction scraper transports by Heavy Haulers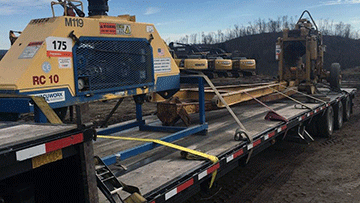 Drilling and Pipe Laying Equipment Transport
Place your drilling and pipe-laying equipment in good hand with Heavy Haulers. Our professional drivers are experts at loading and securing unwieldy equipment aboard their trailers. Nothing is too large to transport - we'll ship your sideboom on an RGN trailer. We're oversize equipment specialists. Ship your equipment with an experienced transport company, Heavy Haulers.

Click HERE to view recent drilling and pipe laying equipment hauls by Heavy Haulers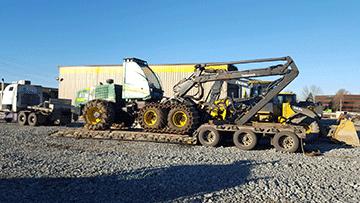 Forestry Equipment Hauling
Heavy Haulers hauls forestry equipment anywhere in the US, Canada or Mexico. Your largest pieces of equipment, including skidders, forwarders, harvesters and feller bunchers, are in safe hands with Heavy Haulers. We employ only experienced drivers who know how to handle the heaviest of heavy equipment. Our drivers go where others won't to retrieve equipment from the forest.

Click HERE to view recent forestry equipment hauls by Heavy Haulers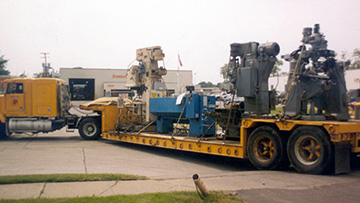 Drilling Machines Shipping
Heavy Haulers transports CNC drilling machines everywhere in the US, Canada or Mexico. No matter the size, your drilling machinery is in good hands with us. Heavy Haulers is licensed, bonded and insured to make sure your machinery reaches your its new location unscathed and fully-functioning. Talk to one of our experienced representatives today to discuss the best method for shipping your equipment.

Click HERE to view recent drilling machinery hauls by Heavy Haulers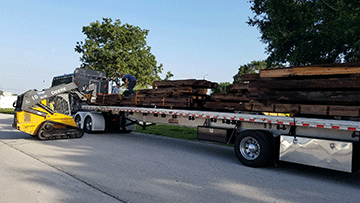 Lumber Hauling
Heavy Haulers transports lumber and other construction materials. We can get your lumber to its new job site safe and secure on a flatbed trailer. Your materials are in good hands with Heavy Haulers - nothing is too large to transport as we are oversize hauling specilaists. Call one of our logistic professionals today to get a free quote on getting your construction materials moved!

Click HERE to view recent lumber transports by Heavy Haulers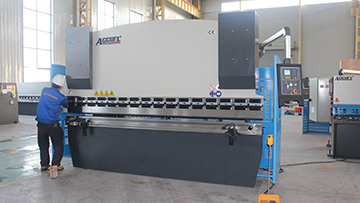 Machinery Transportation
Heavy Haulers transports machinery anywhere in the US, Canada or Mexico. From bending machines, engraving machines and milling machines to conveyor systems, hydraulic presses and routers, Heavy Haulera are your machinery transporters of choice. Our experienced drivers will deliver your machinery safely and on schedule. Trust in Heavy Haulers to handle all your machinery shipping!

Click HERE to view recent machinery equipment transports by Heavy Haulers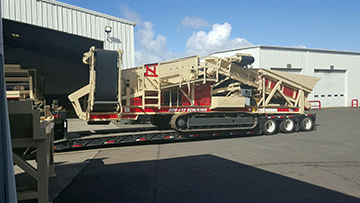 Mining Equipment Transportation
Heavy Haulers transports mining equipment throughout the US, Canada and Mexico. Ship your largest pieces of machinery - rock screeners, crushing plants, bucket excavators - with one of the most trusted names in heavy equipment transport. Oversize shipments are no problem. We handle logistics, support and delivery for any oversize haul. Call today to learn more from our experienced staff.

Click HERE to view recent mining equipment transports by Heavy Haulers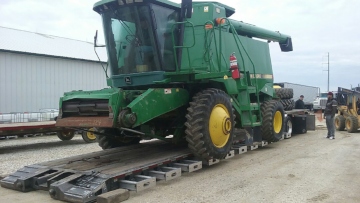 Agricultural Machine Transport
Our flexible team of experts can conveniently handle your agricultural machinery transport. Despite decades of experience, they use updated transport technology to manage your equipment. Of course, these professionals are always on standby to help you select the right equipment for the job.

Click HERE to view recent Agricultural Vehicles Shipped by Heavy Haulers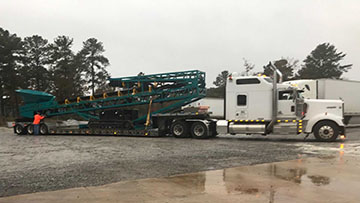 Conveyor Belt Equipment Transport
Choosing Heavy Haulers to move your Conveyor Belt from one location to the next means you're choosing a company that has experience with long-distance shipments all types of conveyor belts. We plan the best route, avoiding difficult terrain as much as possible and carefully plotting the way through congested city streets or construction zones.

Click HERE to view recent Conveyor Belt Equipment Transported by Heavy Haulers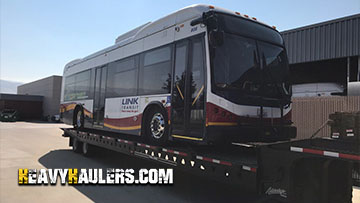 Electric Bus Fleet Transport
Heavy Haulers is a heavy equipment and machinery transport specialist. You may have choices to ship buses to your city, but there's one company that's developed a solid reputation for timeliness, safety, and dependability for transporting larger equipment across the country – or just across town. We have certified, trained drivers and powerful rigs to safely transport your electric buses as well as logistics experts that can plan a route to get one bus or a hundred buses to your depot safely.

Click HERE to view recent Electric Buses Transported by Heavy Haulers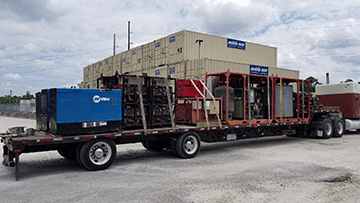 Miscellaneous Equipment Hauling
Heavy Haulers hauls miscellaneous equipment, cargo & vehicles anywhere in the US, Canada or Mexico. Our experts can handle the transport no matter how unusual. We have the knowledge to handle all the logistics concerns when dealing with unusual shipments. Call Heavy Haulers today & see the difference that experience makes when dealing with unusual types of transports!

Click HERE to view recent miscellaneous hauls by Heavy Haulers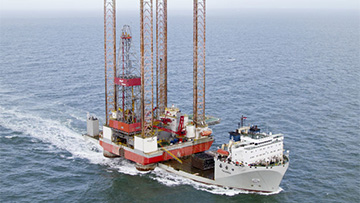 Oil Field Equipment
Heavy Haulers hauls oil field equipment anywhere in the US, Canada or Mexico. We will help you decide whether your oil field equipment belongs on a step-deck trailer or an RGN trailer. Either way, you get a professional driver operating state-of-the-art machinery to haul your oil field equipment to its next workstation. Let an experienced company like us transport your oil field equipment.

Click HERE to view recent oil field equipment hauls by Heavy Haulers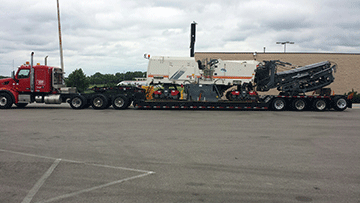 Paving Equipment Shipping
Heavy Haulers ships paving equipment between any points in the US, Canada or Mexico. Scrapers, planers, pavers, rollers - we'll transport your heaviest pieces of paving equipment with no hassles or problems. Most larger pieces of machinery travel aboard RGN trailers. Speak with one of our professional transport agents to help determine which type of RGN trailer best fits your paving equipment.

Click HERE to view recent paving equipment shipments by Heavy Haulers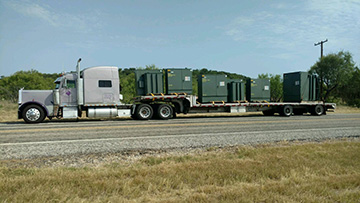 Screen Heating Transformer Shipping
Heavy Haulers transports screen heating transformers everywhere in the US, Canada or Mexico. Speak with one of our dedicated representatives to determine whether your lift can travel as a partial load, which saves you money. You get professional drivers operating state-of-the-art equipment, all fully licensed and insured. Choose an experienced transporter, like Heavy Haulers, to ship your lathe. Call us today for a free quote!

Click HERE to view recent screen heating transformer hauls by Heavy Haulers
Street Sweeper Hauling
Heavy Haulers hauls street sweepers throughout the nation, plus Canada and Mexico. From smaller, single-operator street sweepers to larger, self-propelled models, you can trust Heavy Haulers to provide you with the proper trailer to haul your load. Flatbed trailers are nice for small street sweepers, while most larger street sweepers fit on step-deck trailers. Call today for more details.

Click HERE to view recent street sweeper hauls by Heavy Haulers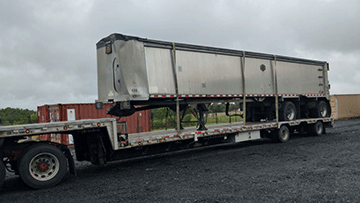 Trailer Transportation
Heavy Haulers transports trailers across all 50 states and rest assured your trailer is in good hands with us. We can handle all the logistics issues and make sure your trailer arrives safely and on schedule. We handle shipping all types of trailers from beam trailers to vans and conestoga trailers to pneumatic trailers. We offer professional drivers that are fully licensed and insured. Call us today for a free estimate and let us help you get your trailer transported!

Click HERE to view recent trailer shipments by Heavy Haulers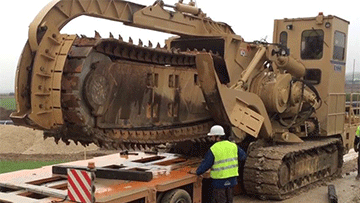 Trencher Transportation
Heavy Haulers transports construction trenchers everywhere in the US, Canada or Mexico. No matter the size, your trencher is in good hands with us. Construction trenchers usually require RGN trailers for shipping. Nothing is too large to transport - we're oversize equipment specialists. Ship your equipment with an experienced transport company, Heavy Haulers. Talk with one of our experienced representatives today.

Click HERE to view recent construction trencher shipments by Heavy Haulers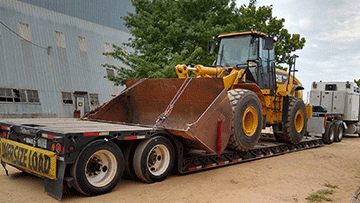 Earthmoving Equipment Shipping
We move all types of earthmoving equipment including excavators, backhoes, skid steers, crawler loaders and more. We provide all types of trailers for all types of earthmovers big or small. We provide insurance on all pieces no matter what the value and make sure to avoid using it! Use our A+ Rated 5/5 Star Company Heavy Haulers, we are fully licensed, bonded and insured.

Click HERE to view recent earthmovers hauled by Heavy Haulers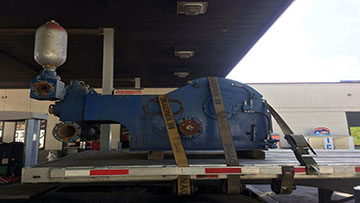 Irrigation Pump Transportation
Heavy Haulers transports irrigation pumps anywhere in the US, Canada or Mexico. Irrigation pumps are responsible for supplying water to the sprinkler heads. There are four basic types of irrigation pumps from which to choose: surface centrifugal, submersible, turbine, and propeller. The most common type is the surface centrifugal, which is installed above water level. No matter what type of irrigation pump you need to ship, Heavy Haulers has the experience level you need when transporting an irrigation pump. Call us today for a free custom estimate (800) 908-6206
Click HERE to view recent Irrigation Pump shipments by Heavy Haulers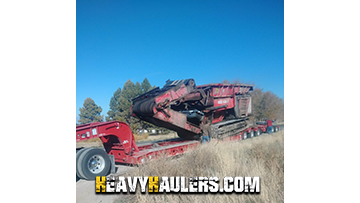 Shredder Equipment Transportation
Shredder equipment is handy for many different job sites to reduce the size of material waste. This can include clearing brush or landfills, making room for new construction. Shredder equipment can take care of solid waste, including old tires, recyclables, or even appliances. Some can even reduce scrap materials like iron or copper, making repurposing the metal easier. Moving your shredder equipment to different sites can be tricky, and dangerous if done incorrectly. You need trained professionals the ensure that your lift isn't damaged during shipping and is safe to use at the job site.

Click HERE to view Shredder Equipment transports by Heavy Haulers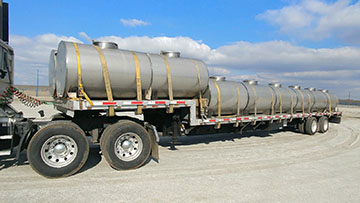 Water Tank Transportation
Our experienced drivers will load your water tanks and transport them to your destination anywhere in the United States, Canada, or Mexico. Heavy Haulers services are rated the best in an out of the United States. So, trust the professionals to handles all your heavy hauling needs. Give Heavy Haulers a call today at (800) 908-6206 for a FREE, no-obligation estimate!

Click HERE to view Water Tank transports by Heavy Haulers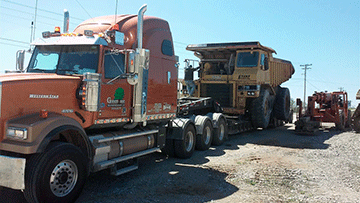 Rock Truck Transportation
Looking for reliable shipping services for relocating a rock truck? While other shipping companies may have problems hauling an oversize load like this, Heavy Haulers specializes in shipping overweight loads. We offer comprehensive hauling services for rock trucks and other heavy-duty equipment for your mining or construction business and offer professional shipping to all 50 states. Heavy Haulers moves all brands of rock trucks, including CAT, Terex, Volvo, Eagle Industrial, Komatsu, Moxy, John Deere/Bell, Hitachi, and more. Call Heavy Haulers today at (800) 908-6206.

Click HERE to view Rock Truck transports by Heavy Haulers