Things to Consider Before Shipping an Irrigation Pump
Irrigation pumps are responsible for supplying water to the sprinkler heads. There are four basic types of irrigation pumps from which to choose: surface centrifugal, submersible, turbine, and propeller. The most common type is the surface centrifugal, which is installed above water level. No matter what type of irrigation pump you need to ship, Heavy Haulers has the experience level you need when transporting an irrigation pump. Plus, we will take care of any permits or escorts you need for the haul.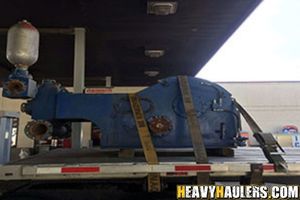 Irrigation pump shipping
Heavy Haulers Provides Irrigation Pump Transport in All 50 States!
Moving an irrigation pump is a job for professional equipment-shipping specialists. They are the only ones who have the experience and knowledge of irrigation pump hauling to get your investment safely to its destination. At Heavy Haulers, we have vast experience with the details of shipping an irrigation pump, and we know how to properly prep an irrigation pump for safe travel. We will take care of any permits or escorts needed, so you don't have to worry about it. And, you can stay in continual contact with your transport team the entire way, so there won't be any unpleasant surprises when they arrive. So, whether you need to haul an irrigation pump across town or across the country, Heavy Haulers can get it there for you.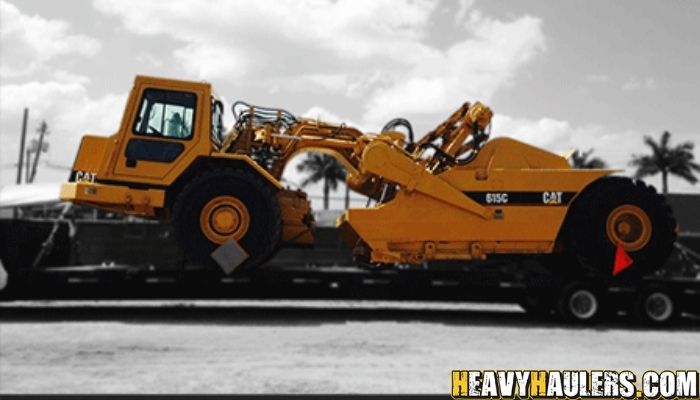 How to Haul an Irrigation Pump
When you ship an irrigation pump, you need to know that your investment is being looked after from beginning to end. Only a professional transport specialist will have the skill and experience necessary to give you peace of mind. Whether you have a Pacer, Tuhorse, or any other brand, your irrigation pump deserves the best. At Heavy Haulers, we take pride in being the number one transport company in the country. We employ the finest shipping specialists, to ensure that your investment is properly tended throughout the move.
Construction scrapers are large dimensionally and RGN trailers are best suited to handle these types of transports. Here at Heavy Haulers we have the experience and knowledge to make sure that the correct trailer is utilized for every transport!
HEAVYHAULERS.COM
START YOUR SHIPMENT TODAY!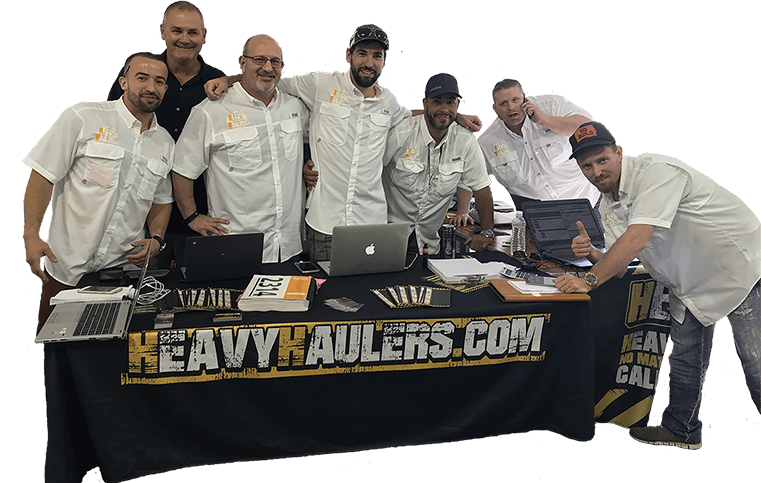 We Are Ready To Help You Haul Your Equipment!
Common Equipment Heavy Haulers Transports
Trust Heavy Haulers to transport any brand of equipment you own. Most of our drivers are experienced heavy-machinery operators who can safely maneuver your loads aboard our trailers. Some of the brands we have shipped include:
Heavy Haulers Ships Across All 50 States
Alabama - Alaska - Arizona - Arkansas - California - Colorado - Connecticut - Delaware - Florida - Georgia - Hawaii - Idaho - Illinois - Indiana - Iowa - Kansas - Kentucky - Louisiana - Maine - Maryland - Massachusetts - Michigan - Minnesota - Mississippi - Missouri - Montana - Nebraska - Nevada - New Hampshire - New Jersey - New Mexico - New York - North Carolina - North Dakota - Ohio - Oklahoma - Oregon - Pennsylvania - Rhode Island - South Carolina - South Dakota - Tennessee - Texas - Utah - Vermont - Virginia - Washington - West Virginia - Wisconsin - Wyoming
Looking For Transport
With a Specific Trailer?

Max Weight: 150,000+ lbs. | Main Deck Length 29 ft.
| Well Width 8.5 ft. | Legal Height Limit 11.6 ft.

Max Weight: 48,000 lbs. | Max Length 53 ft.
| Max Width 8.5 ft. | Max Height 8.5 ft.
Max Weight: 48,000 lbs. Max Length 53 ft. |
Max Width 8.5 ft. | Max Height 11 ft.
Max Weight: 45,000 lbs. | Max Length 29 ft.
| Max Width 8.5 ft. | Max Height 11.5 ft.
Heavy Haulers Pilot Car Services
Are you looking for a reliable pilot car
for your transport?
Get Started
See what you need?
Call us for a FREE Shipping Estimate at (800) 908-6206