Heavy Haulers Can Ship Your Trencher Anywhere You Need It To Go!
Choose Heavy Haulers to transport your trencher from one job site to the next. We understand that the best contractors depend on their machinery being on time, ready to start each project. Time is money – and Heavy Haulers saves you both. When you select Heavy Haulers for your trencher moving needs, you'll receive updates in real time form your licensed, bonded driver as your licensed, bonded drivers travel. Professional trip planners will ensure that your trencher shipment is compliant with all state and municipal road regulations, even in Canada and Mexico. Whether you're shipping walk-behind trencher on a standard flatbed or a larger, self-propelled trencher on a step-deck trailer or RGN trailer, we've got the rig to handle it. Give us a call at (800) 908-6206 to get started!
Heavy Haulers Provides Professional Trenchers Equipment Shipping Services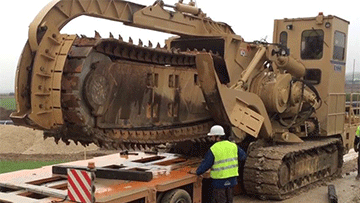 When it's time to move just a trencher – or your entire construction equipment set-up, trust the certified professionals at Heavy Haulers to do the job right. We enjoy a challenge, including delivering your trencher to rugged, undeveloped terrain or through busy city streets. If your trencher needs to travel as an oversized load, we can handle all the permits and paperwork, from weigh stations to customs, and even book escort vehicles if you need it. Heavy Haulers is a comprehensive shipping company, able to transport your trencher wherever you need it.
Start Your Heavy Haulers Shipping Experience Moving Your Trencher
Heavy Haulers has transparent pricing and a customer focus that includes getting large machinery delivered on time and undamaged. Trenchers aren't rated to drive solo on many roads, so we ensure that your delivery is in complete compliance with local and state laws for shipping. Your logistics specialist will plan the best route and give you access to tracking your shipment in real time. For a FREE, no-obligation quote, just give Heavy Haulers a call at (800) 908-6206!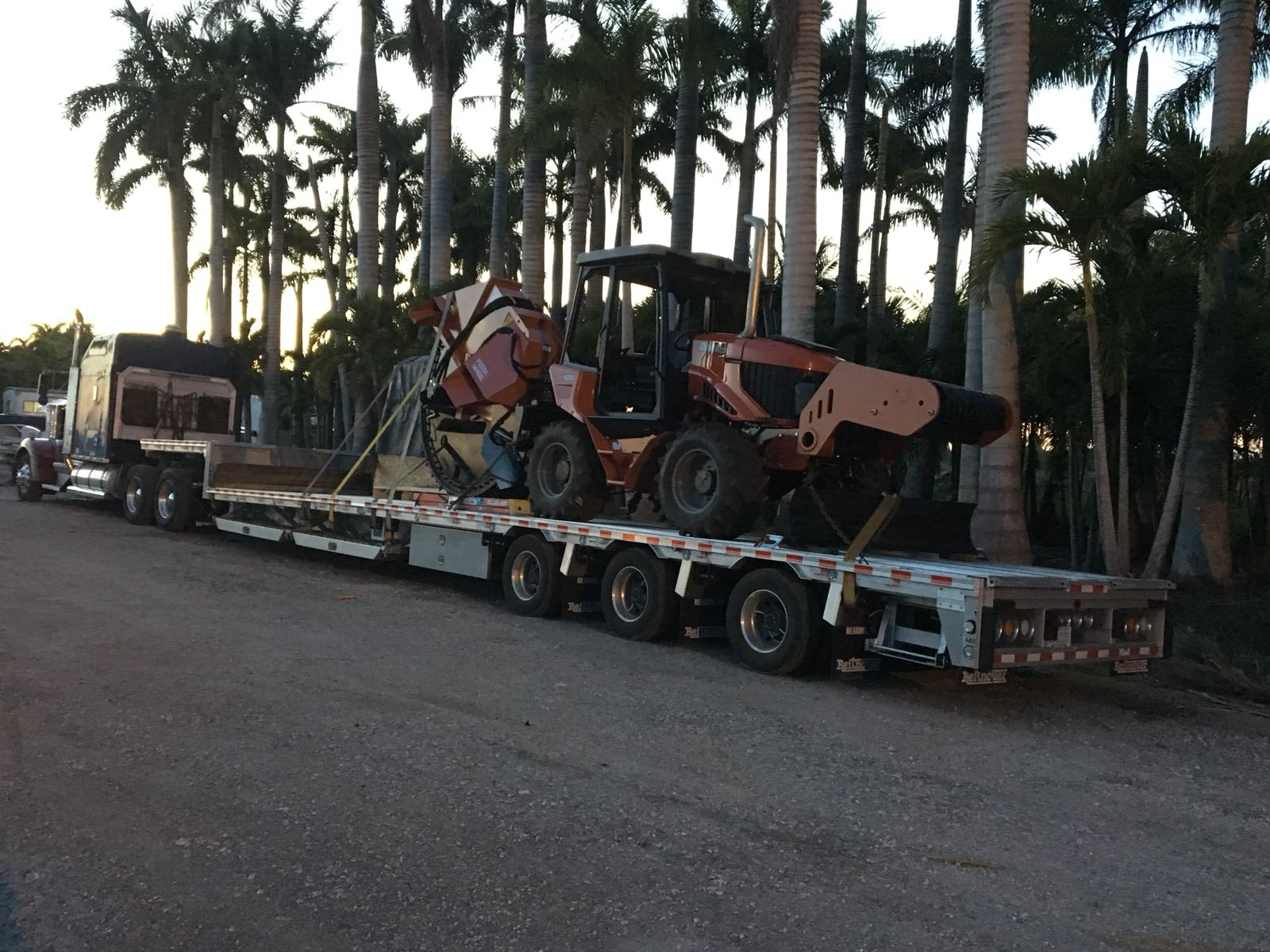 How To Ship a Construction Trencher
Choose Heavy Haulers to ship your construction trencher. Walk-behind trenchers, as well as trencher attachments for tractors, ship aboard flatbed trailers. Make sure you have a way to load the flatbed trailer, such as access to a loading dock, a forklift or a team of workers.
Most self-propelled trenchers are transported on step-deck trailers or RGN trailers. Both types of trailers afford you with a method of driving your self-propelled trencher on board the trailer. The largest trenchers travel as oversize loads.
See what you need?
Call us for a FREE Shipping Estimate at (800) 908-6206
Common Trailer Types Available from Heavy Haulers.
Heavy Haulers specializes in hauling heavy loads such as construction equipment, oil field rigging and Super Loads. We are wideload experts! We offer an extensive range of trailer choices, including:
Max Weight: 48,000 lbs. | Max Length 53 ft. | Max Width 8.5 ft. | Max Height 11 ft.




Max Weight: 45,000 lbs. | Max Length 29 ft. | Max Width 8.5 ft. | Max Height 11.5 ft.
Max Weight: 150,000+ lbs. | Main Deck Length 29 ft. | Well Width 8.5 ft. | Legal Height Limit 11.6 ft.




Max Weight: 48,000 lbs. | Max Length 53 ft. | Max Width 8.5 ft. | Max Height 8.5 ft.
HEAVYHAULERS.COM
START YOUR SHIPMENT TODAY!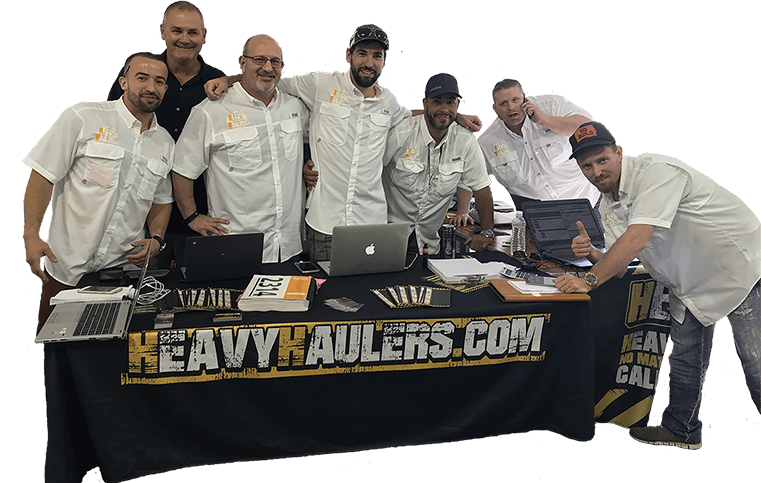 Types of Equipment Heavy Haulers has Experience Transporting
Trust Heavy Haulers to transport any brand of equipment you own. Most of our drivers are experienced heavy-machinery operators who can safely maneuver your loads aboard our trailers. Some of the brands we have shipped include:
Heavy Haulers Ships Construction Trenchers
Heavy Haulers ships trenchers. Speak with one of our logistics professionals to arrange efficient and affordable transportation for your trencher. Your representative shops for the best rates for you, dispatches your load when you're ready, and shepherds your transport to a successful conclusion. Let's begin our relationship today.
Heavy Haulers offers:
Door-to-door transport
24/7 Customer Service
Free Cancellations
Contingency Insurance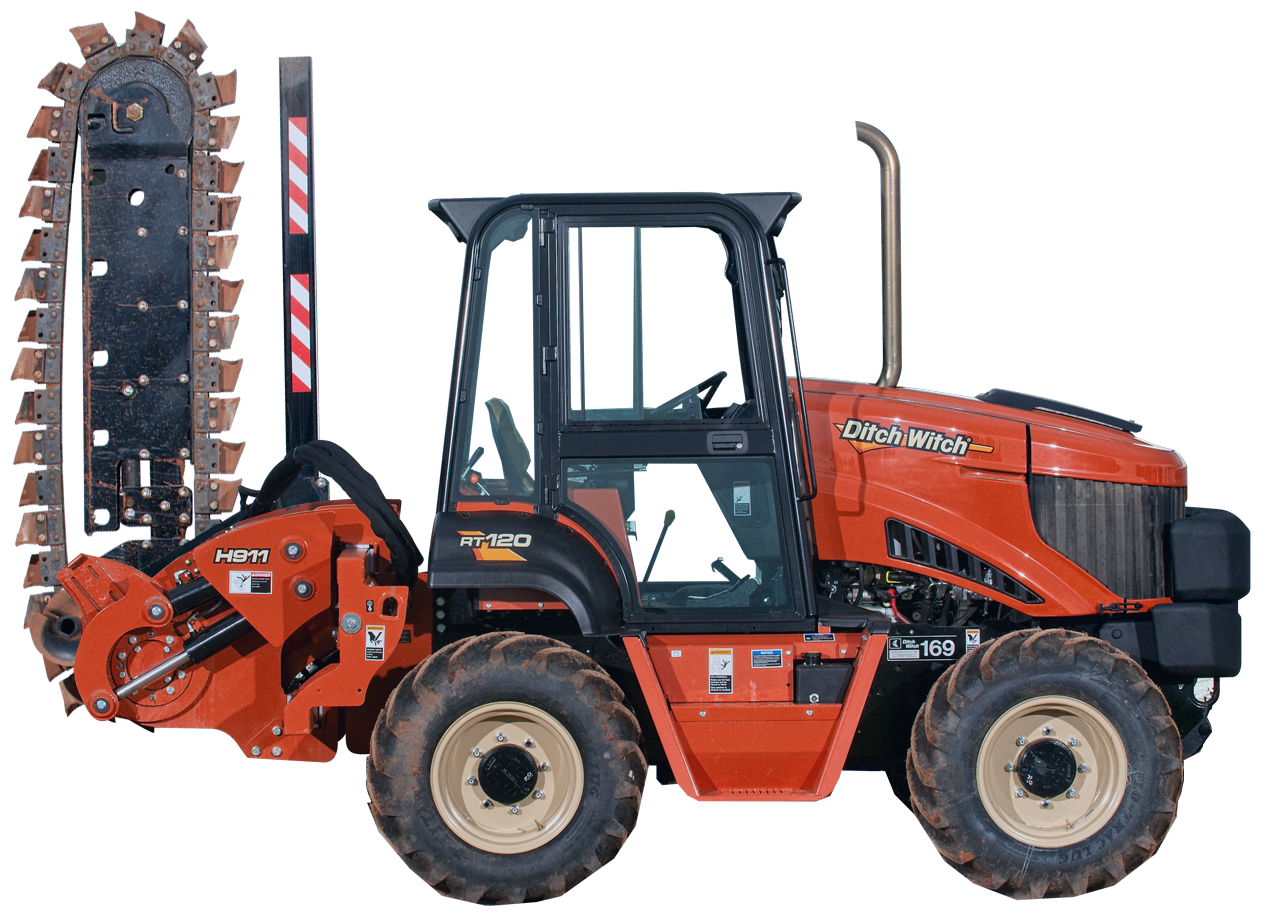 Construction Trencher Transportation Services
Construction trenchers remove dirt from trenches in one continuous motion. Also called ditchers, construction trenchers usually dig trenches in which to lay pipe, cables or drainage. The machines are constructed with a long boom in front that digs into the ground and scoops up earth.
The two main types of trenchers are wheel trenchers and chain trenchers (or ladder trenchers). Wheel trenchers use buckets mounted on a track to dig and dump dirt. On a chain trencher, the buckets are mounted on a "ladder" that digs deeper into the ground than can a wheel trencher.