Superior Screening Plant Shipping Anywhere in the United States, Canada, and Mexico!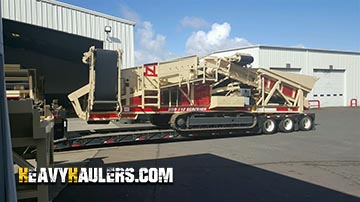 Shipping an RD Olsen 512 Screener
When you have to move a screening plant, you need to know that there's one company that can take care of all your needs. At Heavy Haulers, we offer top-quality shipping for screening plants in all 50 states. Whether you need your screening plant hauled across town or across the country, you need the nation's top heavy transport company at the helm. With our experts in charge, you have peace of mind, knowing your investment is being taken care of by the industry leaders from start to finish.
Transport Your Screening Plant with a Professional Company Like Heavy Haulers!
When you need to make sure that your investment arrives safely and on schedule, you need to put the professionals in charge of hauling your screening plant. With so many dimensional variations between brands and models, experience with a wide variety of screening plants is necessary to ensure a successful move. Heavy Haulers has experience shipping screening plants of all types and sizes. Our professional transport specialists will take care of your screening plant from prep to delivery. With our skilled drivers in charge, you can trust that all safety measures are taken along the way. And, you can stay in continual contact with your transport team, so there won't be any unpleasant surprises when they arrive.
What to Consider Before Shipping a Screening Plant
Screen aggregate equipment covers a wide range of types, sizes, and brands, and can be customized to suit individual business needs. From the Anaconda DF410, which offers the largest deck size in its class, to the Astec 271K, with its kingpin axel, Heavy Haulers has years of experience moving them. When you need to transport a screening plant, we can make sure that it is done right. From proper preparation and accurate loading procedures to safe transport and delivery of your screening plant, we have it all under control. And, we'll get any permits or escorts you need for the journey, to save you the hassle.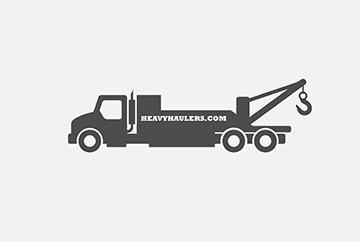 Seamless Screening Plant Towing Services Provider Heavy Haulers (800) 908-6206
Need a screen plant towing service? At Heavy Haulers, we guarantee you an undisputed quality that is offered by our highly trained team of experts. We offer insurance to the cargo we are towing as well as to all the people involved during the towing process. We do not want to risk your investment at any given time. Give us a call! (800) 908-6206
HEAVYHAULERS.COM
START YOUR SHIPMENT TODAY!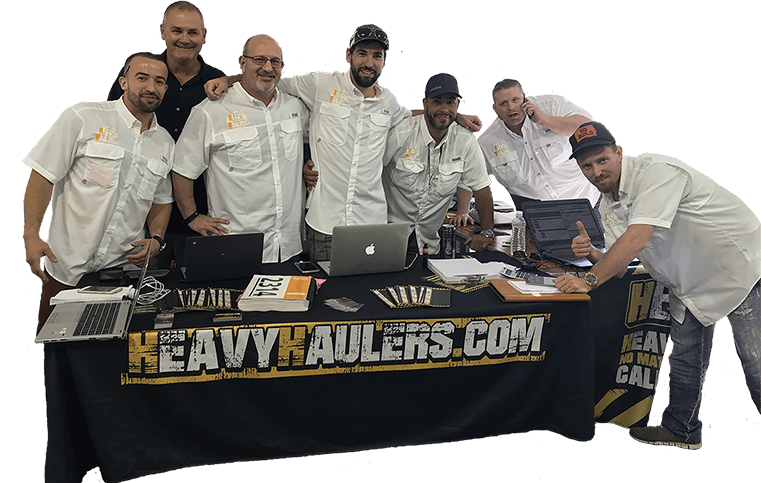 We Are Ready To Help You Haul Your Equipment!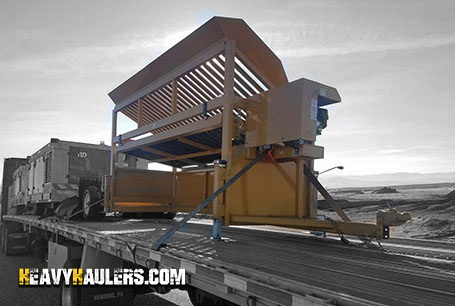 HOW TO SHIP A SCREENING PLANT
Transporting a screening plant is a job for the experts–and Heavy Haulers knows how to ship screening equipment. These heavy, oversized loads typically require an extra-long lowboy trailer with multiple axles. Smaller models might be able to fit on a regular RGN trailer, depending upon weight.
Screeners typically require multiple cables to secure the different parts, ensuring that nothing moves during shipment. Because this aggregate equipment is customizable, each shipment is unique, depending on the size, weight, and features. Your logistics specialist at Heavy Haulers will arrange the weight permits and plan the trip, ensuring that your screener can travel safely.
Common Equipment Heavy Haulers Transports
Trust Heavy Haulers to transport any brand of equipment you own. Most of our drivers are experienced heavy-machinery operators who can safely maneuver your loads aboard our trailers. Some of the brands we have shipped include:
Heavy Haulers Ships Across All 50 States
Alabama - Alaska - Arizona - Arkansas - California - Colorado - Connecticut - Delaware - Florida - Georgia - Hawaii - Idaho - Illinois - Indiana - Iowa - Kansas - Kentucky - Louisiana - Maine - Maryland - Massachusetts - Michigan - Minnesota - Mississippi - Missouri - Montana - Nebraska - Nevada - New Hampshire - New Jersey - New Mexico - New York - North Carolina - North Dakota - Ohio - Oklahoma - Oregon - Pennsylvania - Rhode Island - South Carolina - South Dakota - Tennessee - Texas - Utah - Vermont - Virginia - Washington - West Virginia - Wisconsin - Wyoming
Looking For Transport
With a Specific Trailer?

Max Weight: 150,000+ lbs. | Main Deck Length 29 ft.
| Well Width 8.5 ft. | Legal Height Limit 11.6 ft.

Max Weight: 48,000 lbs. | Max Length 53 ft.
| Max Width 8.5 ft. | Max Height 8.5 ft.
Max Weight: 48,000 lbs. Max Length 53 ft. |
Max Width 8.5 ft. | Max Height 11 ft.
Max Weight: 45,000 lbs. | Max Length 29 ft.
| Max Width 8.5 ft. | Max Height 11.5 ft.
Heavy Haulers Pilot Car Services
Are you looking for a reliable pilot car
for your transport?
Get Started