Heavy Equipment Towing Services Provided in all 50 States, Mexico and Canada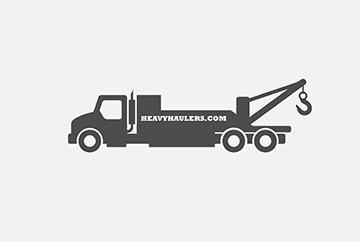 Equipment Towing Services
Whether you want to tow, move or generally relocate your heavy equipment, you will need the assistance if a towing company. Whether you are moving from one site to another or making starting a new project on a work site, towing services have to come up whether it's in the final draft of the bill of quantities or the surveyor's scope of services required to make the project smooth from start to finish. Where do you start when looking for towing services? Well, it all comes down to picking the right company for your towing needs.
Do You Need Towing or Transport Services?
We specialize in heavy-duty, commercial relocation and towing of heavy equipment. From dump trucks to scissor lifts, our versatile services and relentless services are always available. Whether it's light, medium or heavy duty equipment moving, our expert team is dispatched almost momentarily. This way the balance is maintained, you focus on your project while we handle the complex technicities that come with relocating equipment.
Our Recent Equipment Shipments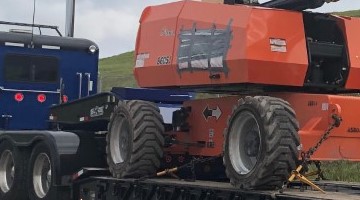 60,000 lbs JLG 1850SJ Boom Lift transported into East Bethany
Shipping From: Jacksonville, FL 32226

Transporting To: East Bethany, NY 14054

Specs: JLG 1850SJ Boom Lift; 48L X 8.2W X 10H; 60,000lbs

Transport Specialist: Milos Visnjic
(754) 203-9257
Common Trailer Types Available from Heavy Haulers
Heavy Haulers specializes in hauling heavy loads such as construction equipment, oil field rigging and Super Loads. We are wideload experts! We offer an extensive range of trailer choices, including:
Max Weight: 48,000 lbs. | Max Length 53 ft. | Max Width 8.5 ft. | Max Height 11 ft.




Max Weight: 45,000 lbs. | Max Length 29 ft. | Max Width 8.5 ft. | Max Height 11.5 ft.
Max Weight: 150,000+ lbs. | Main Deck Length 29 ft. | Well Width 8.5 ft. | Legal Height Limit 11.6 ft.




Max Weight: 48,000 lbs. | Max Length 53 ft. | Max Width 8.5 ft. | Max Height 8.5 ft.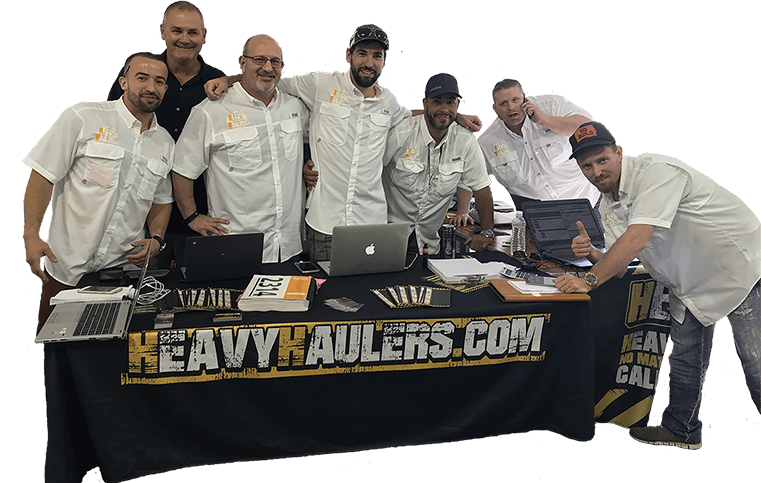 We Are Ready To Help You Haul Your Equipment!
Common Types of Equipment Heavy Haulers Has Experience Transporting
Trust Heavy Haulers to transport any brand of equipment you own. Most of our drivers are experienced heavy-machinery operators who can safely maneuver your loads aboard our trailers. Some of the brands we have shipped include:
See Some of the Equipment & Vehicles We Tow Regularly
When you need to save time and money, there is only one way you can beat your crammed schedule, using the right towing services. Furthermore, you can avoid the contingencies and accidents that arise when shipping your vehicle by using a relocating company. If you are looking to find out on some of the vehicles and equipment we move, here they are below and here are some of the services we offer:
Heavy Haulers offers:
Door-to-door transport
24/7 Customer Service
Free Cancellations
Contingency Insurance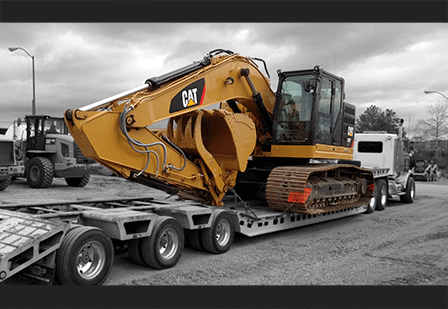 Why we stand out from the rest
When you're at a crossroad, wondering which towing company best fits your needs, there are some beach marks you can use courtesy of our in-house professional experience. The last thing you need when relocating your goods is having to wait.
Whether you ate the client or a contractor, wasted time ruthlessly increases your overall costs. We understand that's and that's why we offer personalized customer care services. We strive to build a healthy relationship with our clients. We make our channels of communication accessible and always on responsive.