Heavy Equipment Shipping for Aerospace
Heavy Haulers knows that aerospace companies have different transport needs. That is why from us, you can get world-class aerospace heavy equipment hauling services whenever you require them. We will deliver all the heavy loads you want on time to prevent any delays. With our promptness, you can stay ahead of your competitors. This is because you can get what you require to adapt to the ever-changing demands on the market and provide the services that your clients deserve.
Our drivers are aware of the fact that aerospace heavy equipment shipping requires special attention. That is why we make sure that they get the necessary training to handle it safely. They come with years of experience in shipping oversized items. Hence, no snag is too huge or complicated for us. Call now! (800) 908-6206
Contact Our Expert Shipping Specialist's
(800) 908-6206
Catastrophic Recovery Shipping Services
Many aerospace industries have a lot of equipment that's ready to be hauled off and disposed of. They can make the place look untidy and create a wrong impression for clients. To make things easier for them, Heavy Haulers offers catastrophic recovery services for aerospace equipment transport. We can come up with an efficient plan to get rid of all that junk, regardless of whether it is burned out and disassembled. The size of the waste materials don't matter, because we have the trailers to carry all of it as soon as you want. Our disposal methods are safe and will, in no way, lead to environmental pollution. Whether your aerospace heavy equipment is in working order or inoperable, Heavy Haulers will find the most affordable price to get it moved. Call now! (800) 908-6206
Common Aerospace Freight We Transport
● Airframes
● Engines and various machine parts
● Computers and other devices
● Robotics and other machines
● Safety aircraft and spacecraft equipment
How to Ship Aerospace Freight
Do you have aerospace freight that you need to transport? Take your time to look for a great company that can deliver the goods you require on time. Make sure that it is insured, licensed, and bonded. Also, see to it that their shipping costs are affordable and reasonable unless you want to be overwhelmed by regrets later on.
Common Trailer Types Available from Heavy Haulers
Heavy Haulers specializes in hauling heavy loads such as construction equipment, oil field rigging and Super Loads. We are wideload experts! We offer an extensive range of trailer choices, including:
Max Weight: 48,000 lbs. | Max Length 53 ft. | Max Width 8.5 ft. | Max Height 11 ft.




Max Weight: 45,000 lbs. | Max Length 29 ft. | Max Width 8.5 ft. | Max Height 11.5 ft.
Max Weight: 150,000+ lbs. | Main Deck Length 29 ft. | Well Width 8.5 ft. | Legal Height Limit 11.6 ft.




Max Weight: 48,000 lbs. | Max Length 53 ft. | Max Width 8.5 ft. | Max Height 8.5 ft.
See what you need?
Call us for a FREE Shipping Estimate at (800) 908-6206
HEAVYHAULERS.COM
START YOUR SHIPMENT TODAY!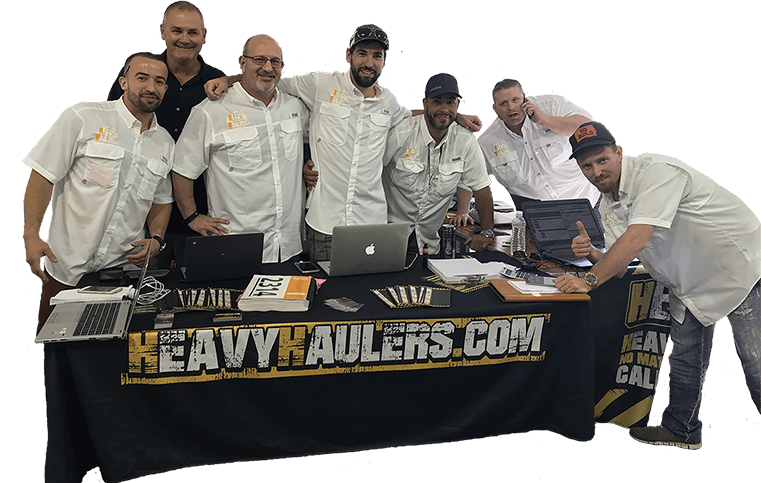 We Are Ready To Help You Haul Your Equipment!
See what you need?
Call us for a FREE Shipping Estimate at (800) 908-6206