Worldwide Neo Bulk Cargo Shipping Specialists at Heavy Haulers
Neo bulk cargo shipping is a specialized service that experts at Heavy Haulers have years of experience in. Since the rise in popularity of neo bulk cargo shipping, our neo bulk cargo shipping service can transport cargo from Canada to Mexico, throughout North America, and we also have a vast support network that allows us to ship worldwide. Our drivers and logistics staff are seasoned experts, capable of maneuvering large construction equipment, cars, and trucks, overweight, and awkwardly-dimensioned cargo with minimal fuss. Call now! (800) 908-6206
Comprehensive Neo Bulk Cargo Shipping Services
Heavy Haulers neo bulk cargo shipping services are fully comprehensive, and all of our services are bundled into one simple payment. Whether you require a door-to-door service or just port-to-port shipping for your neo bulk cargo, experts at Heavy Haulers can schedule the necessary arrangements and handle all of the paperwork. Our shipping services cover all types of neo bulk cargo shipping. Whether you need a large piece of construction equipment shipped, a fleet of cars, a full load, or have smaller cargo that would not take up a full truckload, neo cargo shipping services from Heavy Haulers handle everything.
Contact Our Expert Shipping Specialist's
(800) 908-6206
What is Neo Bulk Cargo?
Neo bulk cargo is a subcategory of unitized cargo shipping, where defined goods are counted on load and unload. A common way to ship neo bulk cargo is through the use of RoRo carriers, as described above, on which vehicles are driven, or as the name suggests, materials are rolled on and off. Chocking systems are typically used to secure shipped vehicles and prevent movement, as cargo is not transported on pallets or in confined shipping containers.
Common Items Shipped as Neo Bulk Cargo:
● Cars
● Trucks
● Trailers
● Construction machinery
● Excavation machinery
● Farm machinery
● Logs
● Steel Frames
● Scrap Metals
How to Ship Neo Bulk Cargo
Neo-bulk cargo is often shipped through the use of roll-on/roll-off carriers. At Heavy Haulers, the neo bulk cargo shipping process starts with a phone call or online quote. Describe the equipment you require transporting to one of our representatives. As part of the free quote service we provide, you'll receive professional advice on the most suitable method of shipping neo bulk cargo that we offer. When it comes to the scheduling, loading, and unloading of your neo bulk cargo, we have professionals on-hand to ensure that the whole transportation journey is a smooth one.
Common Trailer Types Available from Heavy Haulers
Heavy Haulers specializes in hauling heavy loads such as construction equipment, oil field rigging and Super Loads. We are wideload experts! We offer an extensive range of trailer choices, including:
Max Weight: 48,000 lbs. | Max Length 53 ft. | Max Width 8.5 ft. | Max Height 11 ft.




Max Weight: 45,000 lbs. | Max Length 29 ft. | Max Width 8.5 ft. | Max Height 11.5 ft.
Max Weight: 150,000+ lbs. | Main Deck Length 29 ft. | Well Width 8.5 ft. | Legal Height Limit 11.6 ft.




Max Weight: 48,000 lbs. | Max Length 53 ft. | Max Width 8.5 ft. | Max Height 8.5 ft.
See what you need?
Call us for a FREE Shipping Estimate at (800) 908-6206
HEAVYHAULERS.COM
START YOUR SHIPMENT TODAY!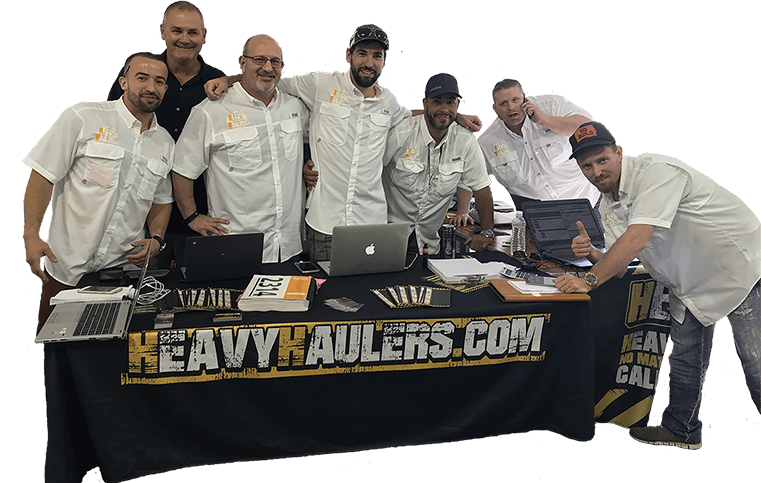 We Are Ready To Help You Haul Your Equipment!
See what you need?
Call us for a FREE Shipping Estimate at (800) 908-6206