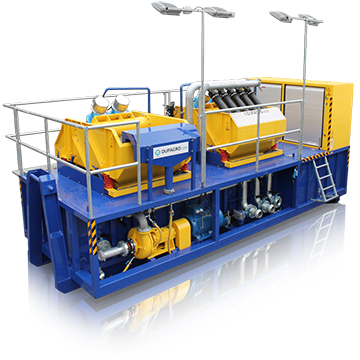 Choose Heavy Haulers to Haul Your Mud Circulation Tank!
Heavy Haulers can plan your route through back roads or through heavy city traffic ensuring that your machinery is shipped on trailers strong enough for the load and secure enough to prevent damage during shipment. You'll work closely with the dispatchers and be able to track your shipment in real time. When Heavy Haulers plots the route, we'll take into account your need for timely delivery, keeping you on schedule and on budget. Give us a call today at (800) 908-6206 for a free estimate to transport your mud circulation tanks.
See what you need?
Call us for a FREE Shipping Estimate at (800) 908-6206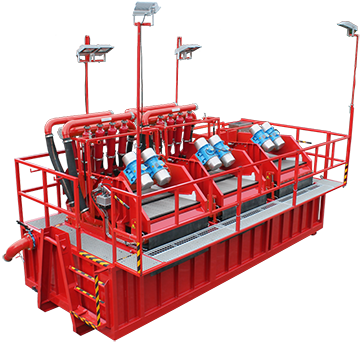 Mud Circulation Tanks & Equipment Shipping Services
Mud circulation isn't always mud – in fact, "mud" refers to the lubricants that are circulated around the rigs, to keep the parts lubricated and cool. These can be either oil-based or water-based, made of synthetic materials, or even pneumatic. The mud is stored in tanks – and these tanks are tricky to transport. Heavy Haulers has the equipment necessary to move the weight of the full tanks, as well as provide shipments of new fluids.

The mud tanks are the heart of a drilling rig. Without the movement of fluids through the parts and around the pieces, the rig would create too much heat and friction – making your expedition come to a standstill. These reciprocating tanks force fluids through the hose and around the pieces. The oil and gas industry relies heavily on moving the pumps from place to place, and Heavy Haulers has just the team to help you do this. We understand the regulations regarding interstate shipment, as well as the weight limits and necessary paperwork to move your units.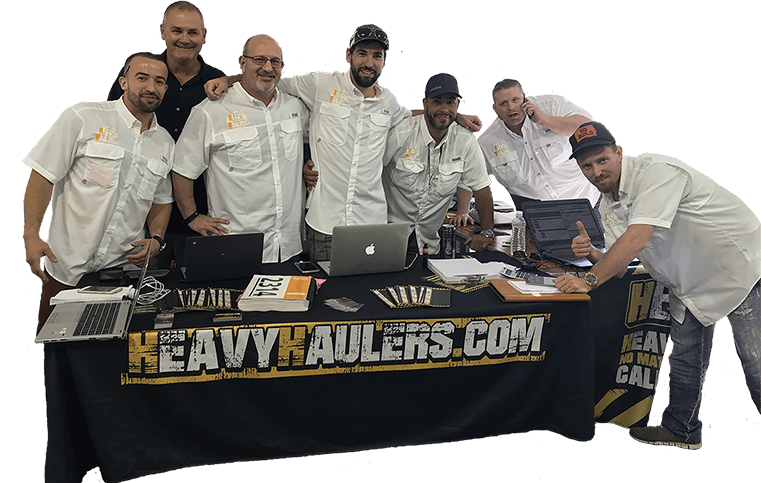 How to Transport a Mud Circulation Tank
How do we ship mud circulation tanks? Well, the process is, but with the right team of drivers and pilot cars behind your project, the operation is as good as complete. Knowing what to keep a resource to be employed in the shipment is a crucial step to making the entire process a success.
The mud circulation equipment will require loading into the truck before they are driven to their destination. After being loaded up on the truck, an experienced driver, and when necessary, accompanied by a pilot car, delivers the mud circulation tank to your working site. Before the shipment arrives at your working site, we will continuously keep you updated on the progress of the shipment.
Drilling Rig Manufacturer Equipment Transports
Trust Heavy Haulers to transport all kinds of equipment by any drilling rig manufacturer. Most of our drivers are experienced heavy-machinery operators who can safely maneuver your loads aboard our trailers. Some of the manufacturers we have shipped include:
Massenza Drilling Rig

Lifewater Drilling Technology

Laibe Corporation

Sonic Drill Corporation

Diedrich Drill, Inc.

Schramm, Inc.

Bay Shore Systems, Inc.

FEMCO
SIMCO Drilling Equipment, Inc.

Buckeye Drill Company

Drillmec Inc.

Mojave Industrial Tools, Inc.

Armstrong Machine Company

Mobile Drill Intl

GE Transportation

Sandvik Mining and Construction
Kemaico USA Corporation

Loadcraft Industries, Ltd.

Vertek a Division of ARA

TSC Group Holdings Limited

Holte Manufacturing

Rockmore International,

North Houston Machine, Inc.

Water Services Inc.

al
Heavy Haulers Ships Across All 50 States
Alabama - Alaska - Arizona - Arkansas - California - Colorado - Connecticut - Delaware - Florida - Georgia - Hawaii - Idaho - Illinois - Indiana - Iowa - Kansas - Kentucky - Louisiana - Maine - Maryland - Massachusetts - Michigan - Minnesota - Mississippi - Missouri - Montana - Nebraska - Nevada - New Hampshire - New Jersey - New Mexico - New York - North Carolina - North Dakota - Ohio - Oklahoma - Oregon - Pennsylvania - Rhode Island - South Carolina - South Dakota - Tennessee - Texas - Utah - Vermont - Virginia - Washington - West Virginia - Wisconsin - Wyoming
Looking For Transport
With a Specific Trailer?

Max Weight: 150,000+ lbs. | Main Deck Length 29 ft.
| Well Width 8.5 ft. | Legal Height Limit 11.6 ft.

Max Weight: 48,000 lbs. | Max Length 53 ft.
| Max Width 8.5 ft. | Max Height 8.5 ft.
Max Weight: 48,000 lbs. Max Length 53 ft. |
Max Width 8.5 ft. | Max Height 11 ft.
Max Weight: 45,000 lbs. | Max Length 29 ft.
| Max Width 8.5 ft. | Max Height 11.5 ft.
Heavy Haulers Pilot Car Services
Are you looking for a reliable pilot car
for your transport?
Get Started
Mud Circulation Tank Transportation Services with Heavy Haulers
Heavy Haulers offer trustworthy and reliable transportation services for all varieties of freight including shipments of individual and commercial equipment and heavy machinery. Heavy Haulers are insured and fully capable of servicing every load in need of transportation, we provide load tracking upon request and have agents available during all hours of the day 7 days a week.
Heavy Haulers is dedicated to quality service and we pride ourselves on being reliable and trustworthy. Another reason our business has succeeded is due to our adaptation to new virtual resources and new age business development that we have created and contributed to the industry's vital resources that make us better than the competition.







11423605

MILES TRAVELED






1214292

LOADS SHIPPED







1315658103

TONS TRANSPORTED






921637

CLIENTS SATISFIED